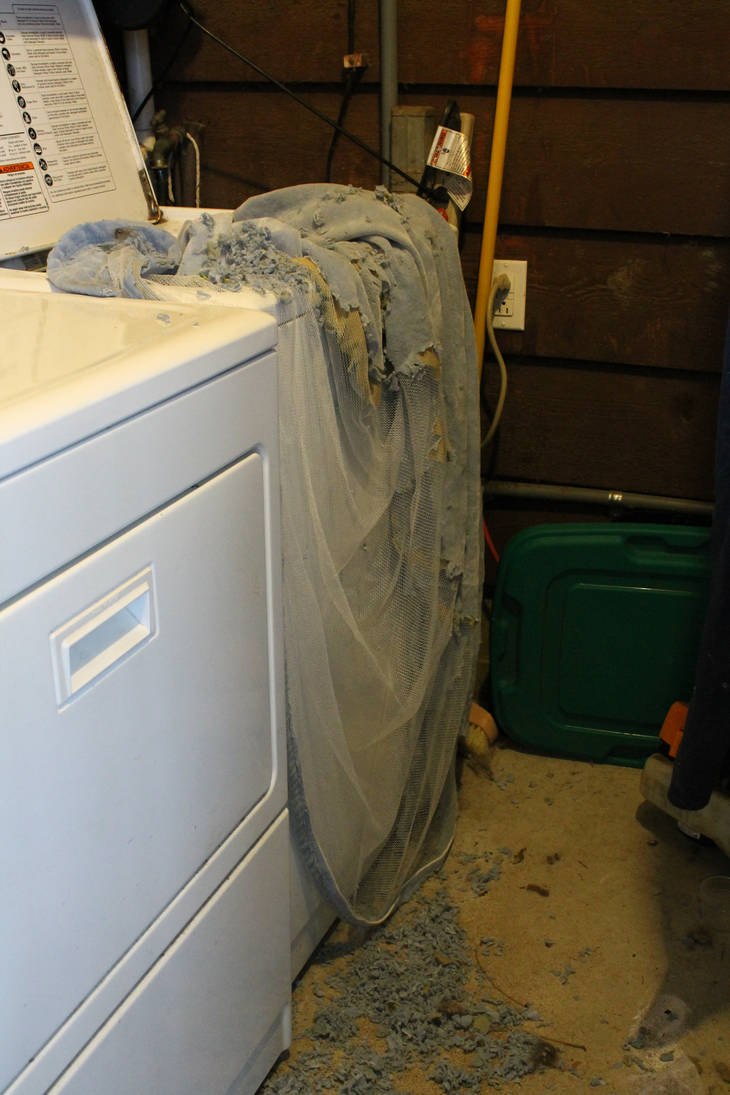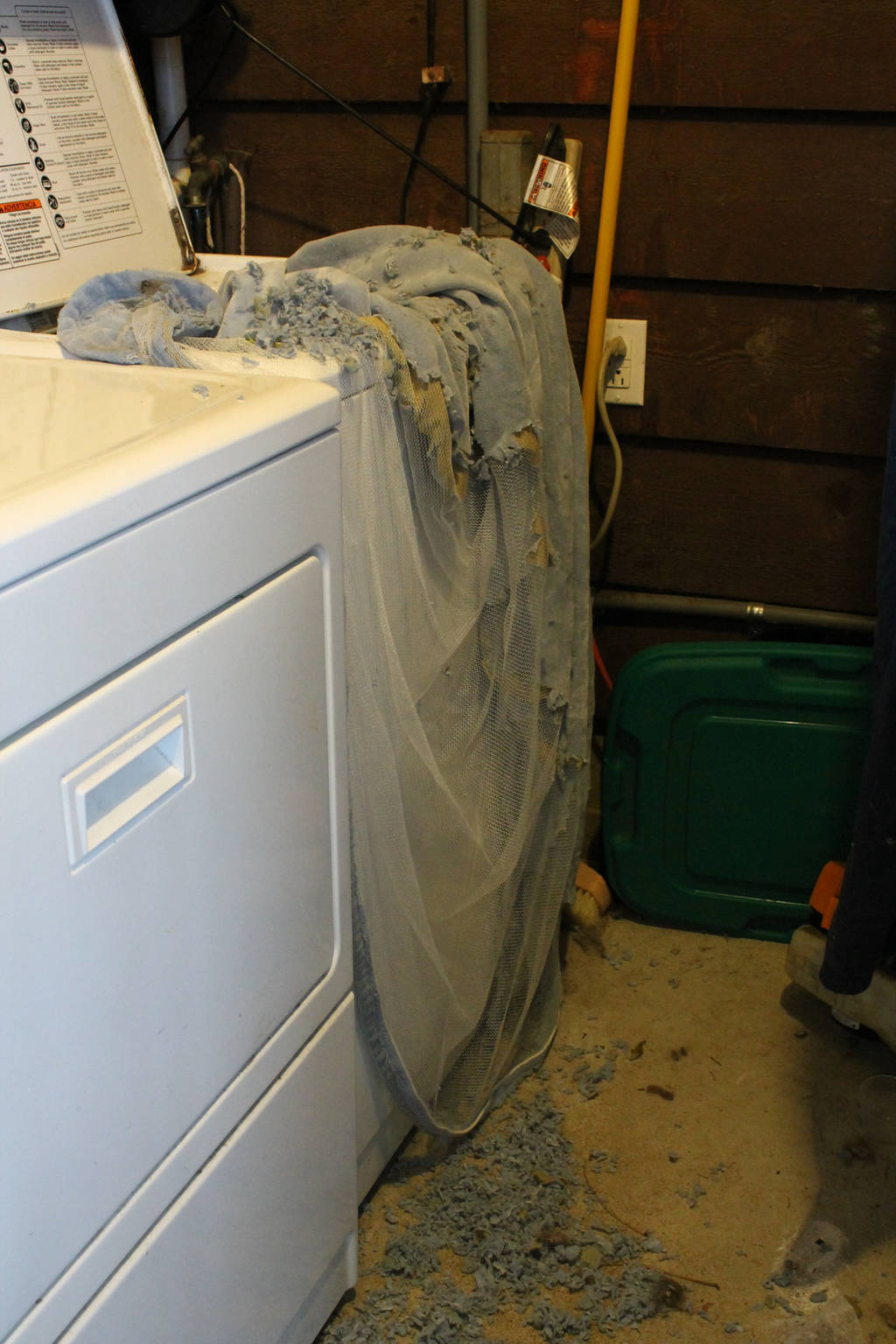 Watch
We're out visiting Kristin's Parents, (McCleary, WA) and her sister mentioned that there was quite the sight at the washing machine. Apparently it had decided to consume this poor blanket, and the burp up the remains when she tried to pull it out. Sure, there was some staging here, but I liked the idea of a machine burping out it's recent victim. I did play around with the settings a little on this one, but I wasn't happy with the majority of the results. And as I wasn't forward thinking enough to find a way to indicate which shots had which settings... well, it was pretty much useless... but I had fun with it.

Today was a " Family Visit" type of day. We went out to the Nisqually Wildlife Refuge
[link]
. The reason for the trip was to see a baby horned owl that was apparently garnering bit of attention. In fact, we were concerned that we might have a hard time finding it, enough so that we asked someone headed out if they'd managed to find the owls, and they laughingly informed us that it was just up ahead with a large group of people taking pictures.
When we did get there (And yeah, there was quite the crowd... along with large number of lenses that brought out my previously unrealized "Lens Envy".

), we saw the baby in it's nest with mama nowhere to be seen. (Unfortunately she never turned up.

) We got a few shots using the longer ranged lens (Not 'Much' longer than the normal one, but noticeable), and I'll probably put one of those up (Outside of my 'Project Folder'... craziness right?) tomorrow.
[Photo Observation] So I'm working on trying to get the "Focus" under control, and every shot suffers until I do.

I do think I could have gotten a better shot from a higher angle on this one. As the 'Idea' is the machine burping out the blanket, the angle I got 'Works'... sort of, but I'd have been happier with a higher angle. That would have also allowed me to come in closer without losing the "Subject".

365 Challenge Gallery:
[link]
Previous:
Next: