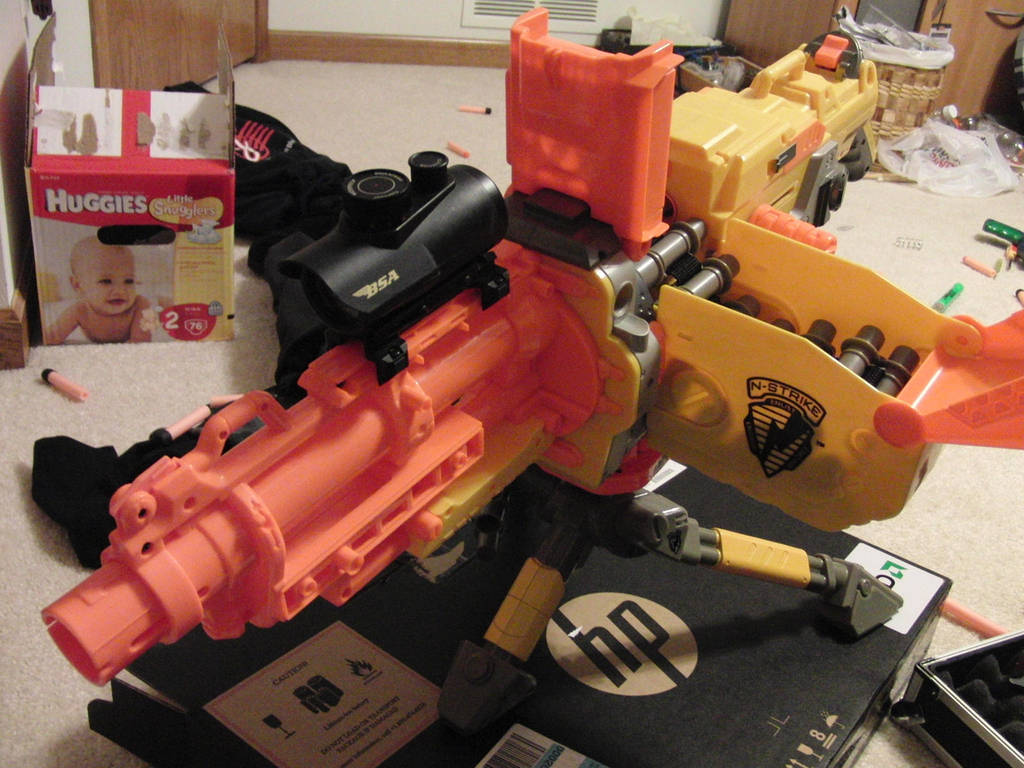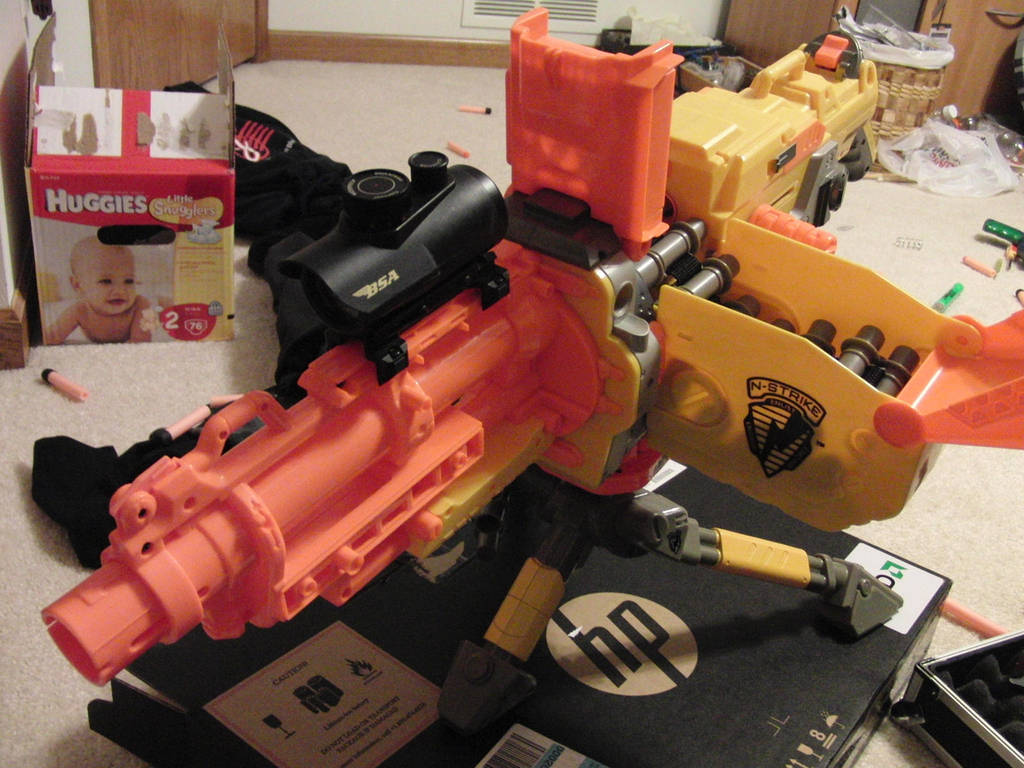 Watch
Well, in preparation for the Trumpets vs Flutes Nerf war, I decided to modify my crappy Vulcan to make it slightly less crappy.
It has a stripped rotor, so it can't fire full auto for more than 5 rounds before jamming, so I turned it into a single shot bolt-action rifle!

Mods:
-Added Red-Dot sight and the top Picatinny rail from my MP5.
-Stripped front barrel of logos and side picatinny rails.
-Removed a bunch of extra screws.
-Removed the dart guider thing from flip-up piece on top to reduce jamming.

where did you get the red dot sight?
Reply

from evike or airsoftgi, don't remember.
Reply

ah. brony club hopefully wont be this Saturday? (the 9th) cause I have to go to a nativity scene show. but i might be able to come anyway.
Reply

Reply

Ammo belts, check. BSA optic, check. Huggies, check. Let's ride!
Reply

freakin awesome! Love how its now a bolt action rather than a full auto canon XD
Reply

Thanks! It technically can operate as both, but I took the batteries out, so it's bolt action only XD
Reply

About the diaper box: I keep my knives in it. >:I
Reply