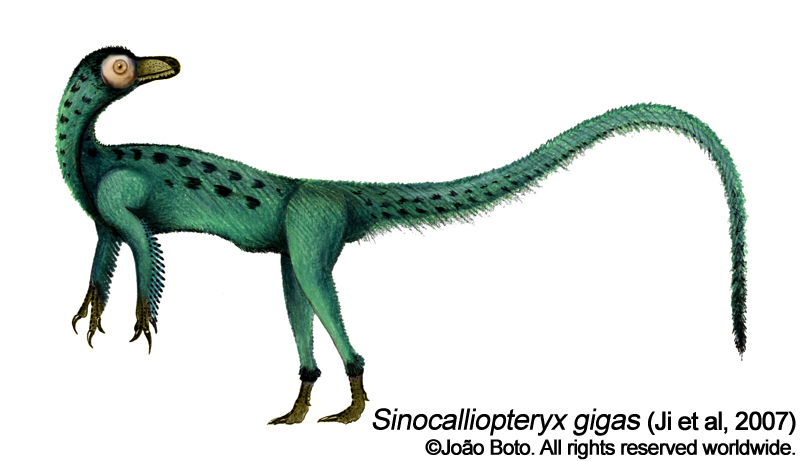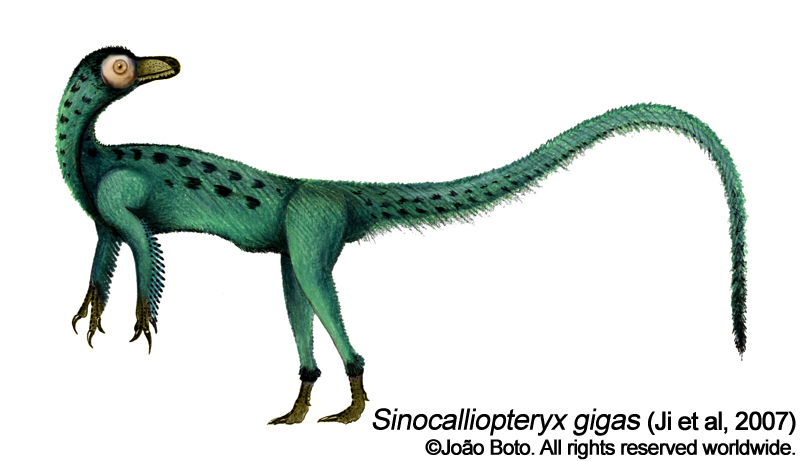 Watch
This recently discovered (2007) species is the longest dinosaur (and compsognathosaurid for that matter) with direct evidence of feather-bearing and is closely related to Huaxiagnathosaurus orientalis. It's skeleton was found having a small dromaeosaur leg inside it's gut, proving that it must have been an agile and fierce hunter.

Lovely creature!

Reply

Reply

LOL I'm so sorry! I mistook your comment to be on my Gigantoraptor. No, no! Actually Sinocalliopteryx was about 2,2 m long!!!! Deeply appologetic
Reply

The specimen found was 11 meters long.
Reply

I've never seen the actual fossil, but the legs seem really far away from the arms. Did it have a long torso? Fantastic color scheme too. I always want to do green in my dino's but they end up looking like big iguanas. Good job!

-Erin
Reply

I drew it somewhat stretched (i think the legs should be closer to the arms...!). I used a Huaxiagnathus skeletal as reference.

TY
Reply

No worries, I was just wondering.

It would be very lizard like and not bird like.

Good job either way though. I'm not always insanely accurate when it comes to anatomy.
Reply

Nice! I was hoping someone would get around to reconstructing this fellow.
Reply

In fact is a lot greener in paper (dunno what happened with the scanner!?!?!?!?). I enjoy working on new and obscure species

TY, cheers
Reply