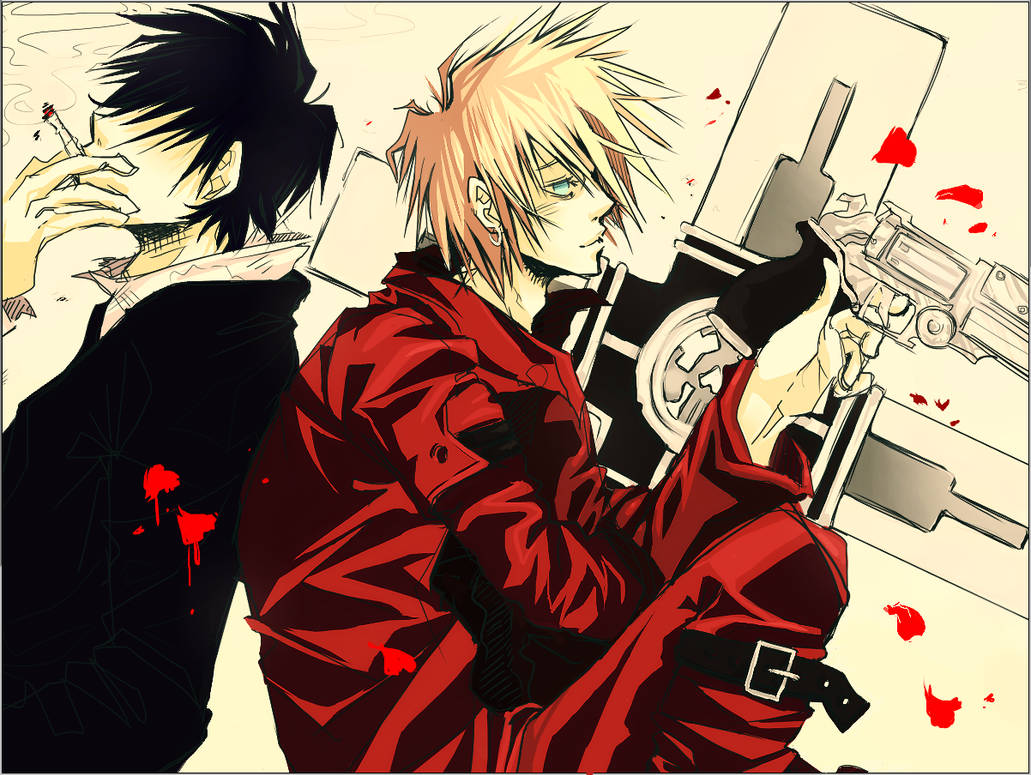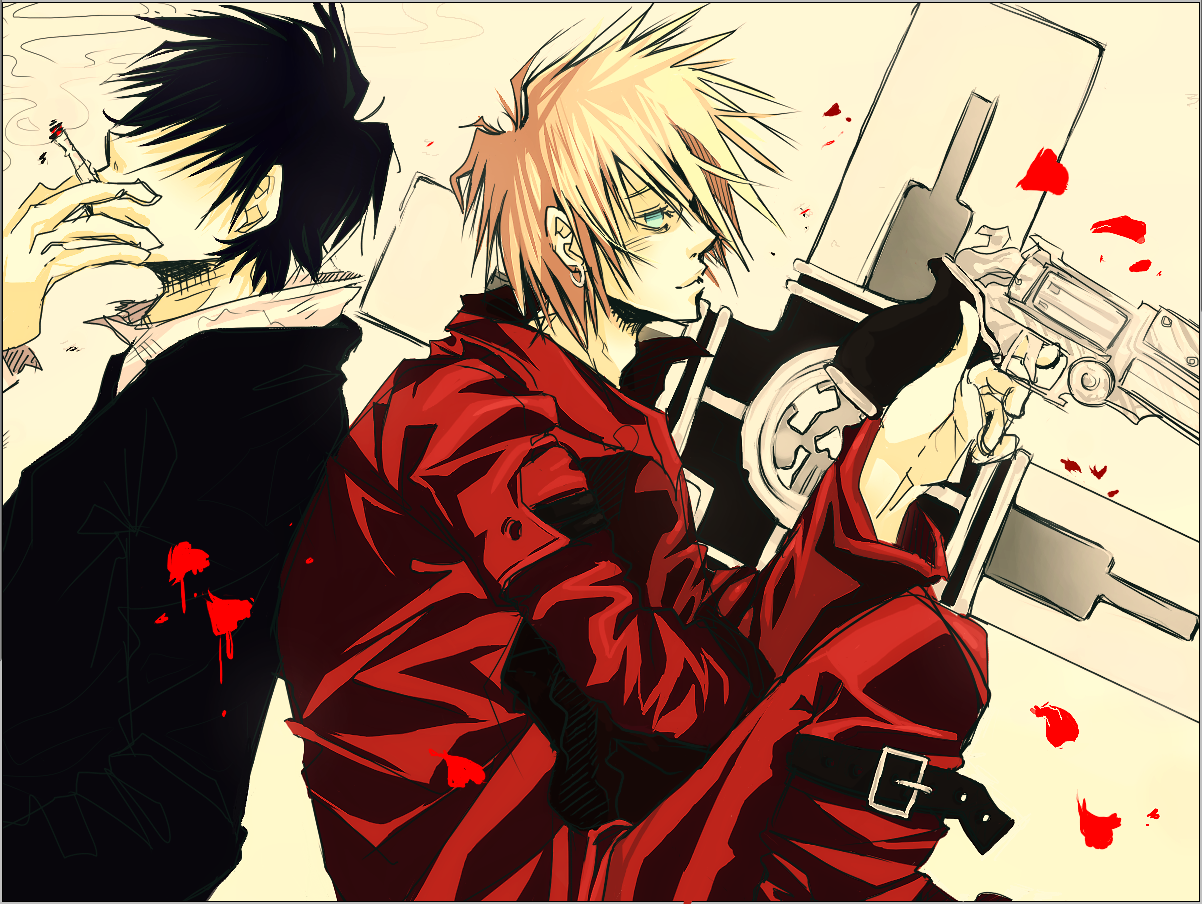 Watch
hoorayy its coloured! i can't believe i used more than one shade ! orz

i had totally something different in mind, but i wanted to draw vash in a red coat, so it was a last minute change T_T hooray for random.. not.. coat design

red geraniums are the symbolism used for vash, and it fits him perfectly as a character, red = love (andpeaceLOL) geraniums = melancholy

anyways, wolfwood and without the broom hair vash belong to nightow ♥

half drawn in Sai, half in open canvas, and coloured mainly in OC!
The owner of this deviation has disabled comments.