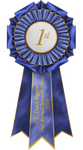 Horses:
RCE Mountain's Edge
-
9 y/o Warlander Stallion (Sire)
RCE Silver Mountain Sovereign - 1.5 y/o Warlander/Anglo Arab Colt (Offspring), and
HTS Mountain's Moon - 4 m/o Warlander Colt (Offspring - used with permission from WildOracle)
Handlers:
Kamille Reiling
(25) and Abigail Cavallon (27)
Stable Representing:
Raven's Crown Equestrian, Las Vegas, Nevada, USA (Flag on handler sleeves)
Event:
CT Dutch Equine 2nd Annual Summer Show
Class:
Breeder's Showcase
------------------------------------------------------------------------
"You think you'll be okay? You can handle them both?" Kamille glanced at the older, but less experienced, woman at her side holding the two colts – one of which stood perfectly still, and the other who whipped his head around to eye everything in sight with suspicion.
Dangling lead? Suspicious. Fellow competing team? Suspicious.
His own sire and younger half-brother? Very suspicious.
"I can take them if you want…" She offered a small smile as they stood just outside the arena, waiting to be called. A little last minute to be changing hands, but….
"No, I'll be fine," Abigail quirked up her lip as Silver yanked on his lead, causing her to take a step to the side. She looked over at the larger, older stallion Kamille held down with ease. He snorted, eager to get this show on the road and return home to his own pasture. But he remained otherwise still and silent. Yeah, she wasn't so sure a trade was a good idea. Kamille could handle the littler ones, but Gale wasn't sure she was ready to take full responsibility of their father. Though she'd ridden him on a few occasions. One of them being a winter hunt with her white crow leading the charge. The blonde woman knew the stallion the best, having trained and shown him since he first began his career at Raven's Crown.
Silver jerked again, pinning his ears at a staff member walking in front of the wooden gate. They brought the three boys all this way for one event, and it was already almost over. Maybe they should have signed up for more classes? The big guy could use more time in the ring. And of course it wouldn't hurt to get the little boogers acclimated, too. But maybe not. Managing, transporting, and caring for three horses all by themselves was a little much for the two ladies. Not that they were incapable or inexperienced, but it helped to have backup. And usually, on trips the Raven's Crown team took, there was at least one person per horse. Here, the odds were stacked against them. They were outnumbered. Both in horses to humans, and boys to girls.
"Maybe next time we'll just bring the better behaved ones." Kamille said dryly as she and the large silver dappled stallion shifted their weight simultaneously. There were a few absolute angels back home that hardly saw the light of day. They hadn't been shown in years. Some had been hardly worked in weeks. Come to think of it, the most popular horses were the ones with attitude. Except for Silent Knight, the black Timekin gelding, one of RCE's oldest residents. You could wave a sparkler in his face and he wouldn't care. Try it on almost any other horse at the center and they'd have a stroke.
"Do you think High Tide will let us borrow Moon again?"
"If nothing happens to him, sure." It seemed Mountain's Edge had grown attached to his youngest son on the journey to the competition. Kamille doubted he would let anything threaten the tiny colt. Not like there was anything terribly dangerous here, aside from the occasional stray hoof. And maybe the baby's own older brother, who sniffed at him like he'd never seen him in his life. Kamille clicked her tongue at Silver, who swiveled an ear toward her. At least he's paying attention… Lord help them if he loses his marbles.
"How did you and Thorn do at your show?" Kamille turned her full attention to the strawberry blonde, trying to lighten the mood a little and calm everyone's nerves with conversation. Gale tilted her head back and rolled her eyes, a sarcastic grin stamped on her face. "What? No good?"
Abigail sighed. "It got cancelled at the last minute."
Kamille's eyebrows drew together in sympathy. She knew how hard they worked. "I'm sorry. That's a shame."
"It's fine. He felt a little tense after the flight and during the training there anyway."
"You don't think he's ready?" The palomino stallion was talented, experienced in airs above the ground, and cool as a cucumber when Gale rode him. His half pass was absolutely perfect right before they left.
"I guess so. Or maybe it was just an off week for him, being so far away from home. Oh well. We got to travel a little. That's worth something, at least."
Gale sighed again and looked down at the floor, shuffling her feet, which also caught Silver's attention as he turned both his eyes and ears downward.
Not much, apparently. Kind of sorry I asked. It was far from the first time something had gone wrong. And far from the worst. They were all lucky, really. Nothing major had ever happened at Raven's Crown. Sure, it was only a matter of time. That was one of the hazards of the equestrian world. And you know, living in general. The worst thing to happen so far honestly was Twist of Charm stepping on Kamille's foot when she took him to drink. And everyone else's feet, too. Not at the same time, of course. But everyone knew to steer clear of his hooves when the water trough was involved.
Just a few more minutes…Then their run would start and everyone would momentarily forget about their troubles. Hopefully.
Silver tossed his head, tugging his lead and pulling Abigail a few steps over. Moon shied a little at his brother's rambunctious behavior. And Mountain's Edge snorted, staring daggers at his sons, who ceased their misbehavior immediately.
Go, dad!
But so much for peace….
Abigail spoke up, trying to make light of the shenanigans. "Are you sure we want another crazy Warlander baby calling the shots? Not too late to call that plan off."
Kamille scoffed. "True. There's been a few times I wondered if we needed another mouth to feed. Or how Sky would take to having another horse in her space. She's more likely to kick the bejeezus outta him. He'll be lucky to leave completely intact."
The mare wasn't terribly surly, but she did have off days. Then again, most of the inhabitants and staff did. Hers were just on a different level of cranky. Maybe having a foal would make her worse. Or maybe it would calm her down.
They could all really use some calm.
"We'll discuss it when we get back."
Abigail cocked a brow. "Discuss? You mean you'll tell us about it after it's already happened? Sorry, but that sounds like bull to me, Kamille." How many times had she brought home another horse without mentioning it to anyone?
"Would you like to do it the democratic way? With a vote?"
Gale snorted. "Yeah right, I know better. You'd just veto us anyway, Ms. Owner."
"Damn right." The women laughed, shaking off the rest of their nerves.
------------------------------------
The arena lights came on, though the sun was far from setting.
"The Breeder's Showcase will begin momentarily" an announcer called from the Judge's box.
"I'll go in first with big boy," Kamille shot Gale a reassuring smile. "The babies should follow, but stay pretty close to me. And stand in between them, but be careful not to get pulled in two directions." She gave a knowing stare at Silver, who shook his head with one last look at his father.
Then the remainder of their wait time went by more quickly.
Soon a spotlight fell on the wooden gate, and a staff member swung it open to admit them.
"Please welcome Ms. Kamille Reiling and Ms. Abigail Cavallon to the arena." Late as it was, there was a substantial round of applause as Kamille stepped onto the sand, Mountains' Edge at her side and focused entirely on the crowd. "For your pleasure, this evening they've brought with them three lovely Warlanders – Raven's Crown Equestrian's Mountain's Edge, nine year old stallion…" Good crowd…she thought as he had all four feet on the sand, and with her free hand motioned for Abigail to join her. Her confidence restored, Gale stepped out into the arena, the two boys in tow. "…and his get, Raven's Crown Equestrian's Silver Mountain Sovereign, Warlander and Anglo Arabian colt out of CuEC Kyuodai, and High Tides Stables' Mountain's Moon, purebred Warlander colt out of High Tides Stables' Silver Moon."
They started their walk to the center of the arena, and with a click of her tongue, Kami signaled all three horses, and Abigail, to break into a trot, showing off their feathers and flashy steps.
She came to a slow halt, setting Mountain's Edge to stand still at her side. He turned his head as his sons approached, Silver followed closely by Moon. Standing square, Silver arced his neck and tilted his head up to meet his sire's stare, snorting a challenge. Moon, with feathers just starting to come in full, glanced curiously about the arena.

Word Count: 1,482

--------------------------------------------------------------
Refs:
Horses and Staff: None
Background: CT Dutch Equine map

I'm so glad I'm finally DONE WITH THIS THING! I missed the show a few years ago, but not this time!!! Nyahahaha!
Presenting three fluffy monsters, in varying level of fluffy and monster.
Mountain's Edge took home quite a few titles last time around, so hopefully the streak will continue!
Image size
3960x2280px 1.13 MB

Oh this is amazing

I remember this

GLAD YOU FINISHED THIS TIME <3333
They all look amazing <3

That background, though....

But I'm so glad I got to do it!
All. That. HAIR.


:lalalala: And gotta love floofs.
Gimme the floofs! All the floofs!!!