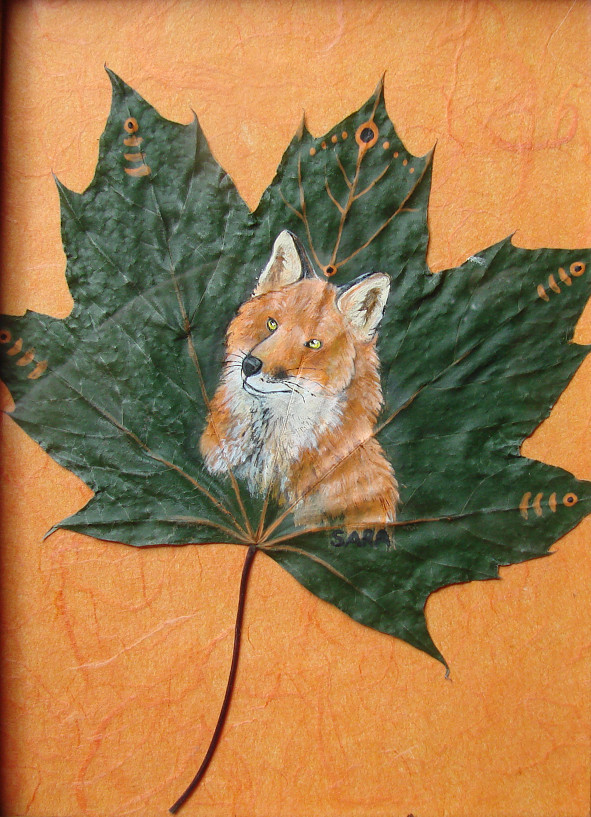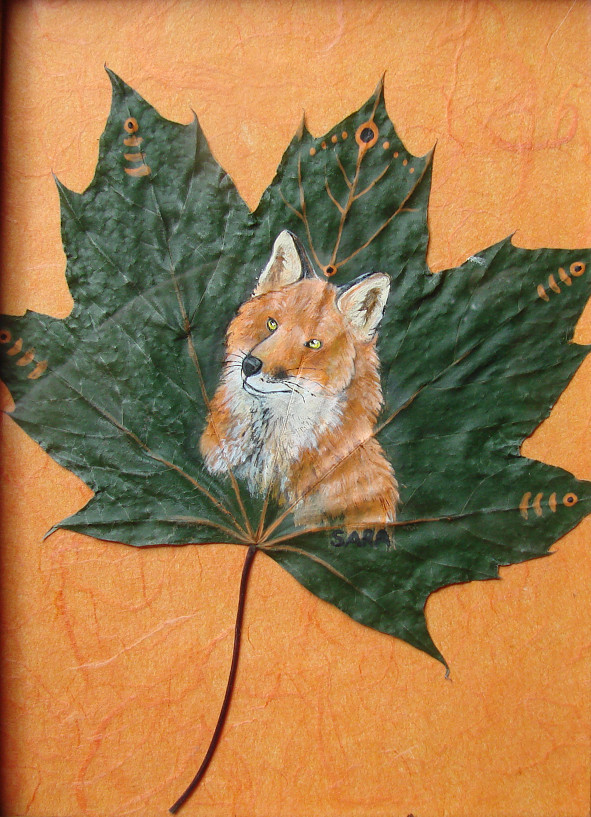 Watch
Yup. Painted on a leaf, which is particularly difficult becuase you must paint it all in one sitting or the leaf crumples and makes life hell. Done for a friend for her birthday!

That odd splotch on the side is a reflection since this was framed.

I have no idea how you do the things you do.
Reply

Wow, you really are wonderful you know <3
Reply

Reply

I don't know how you do it, but you're simply amazing!

Reply

you painted on a leaf!!!

you are so amazing!!

Reply

it's magnificent!

Reply

This is really nifty, especially being on a leaf. Awesome!
Reply