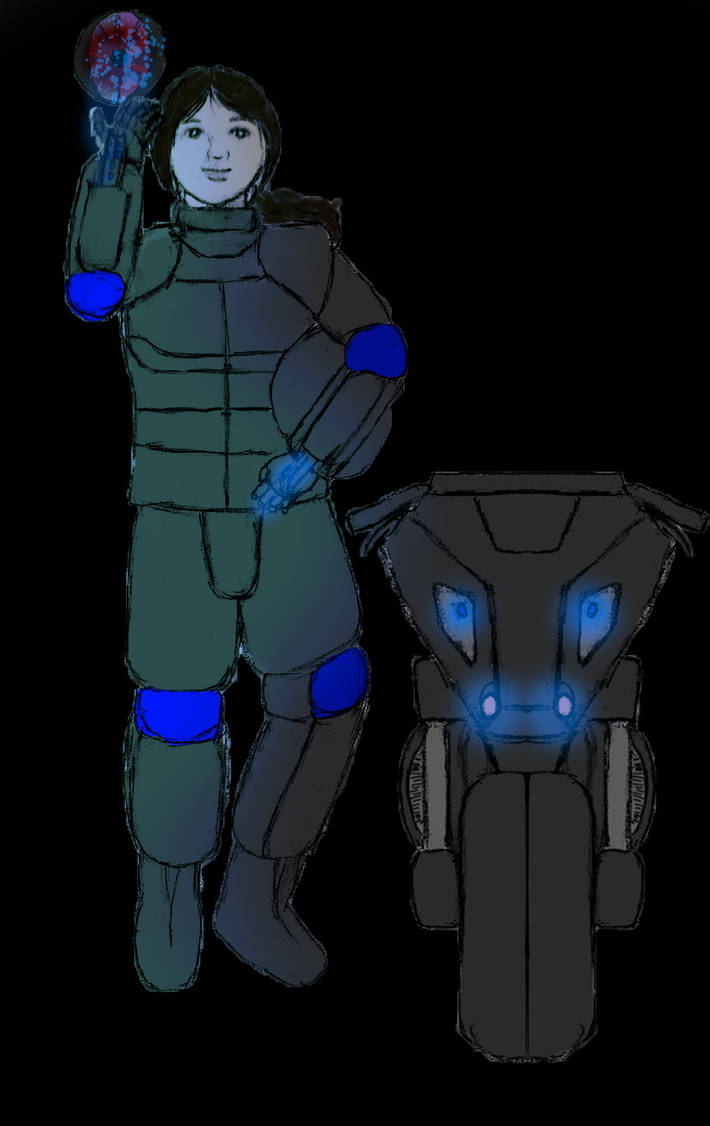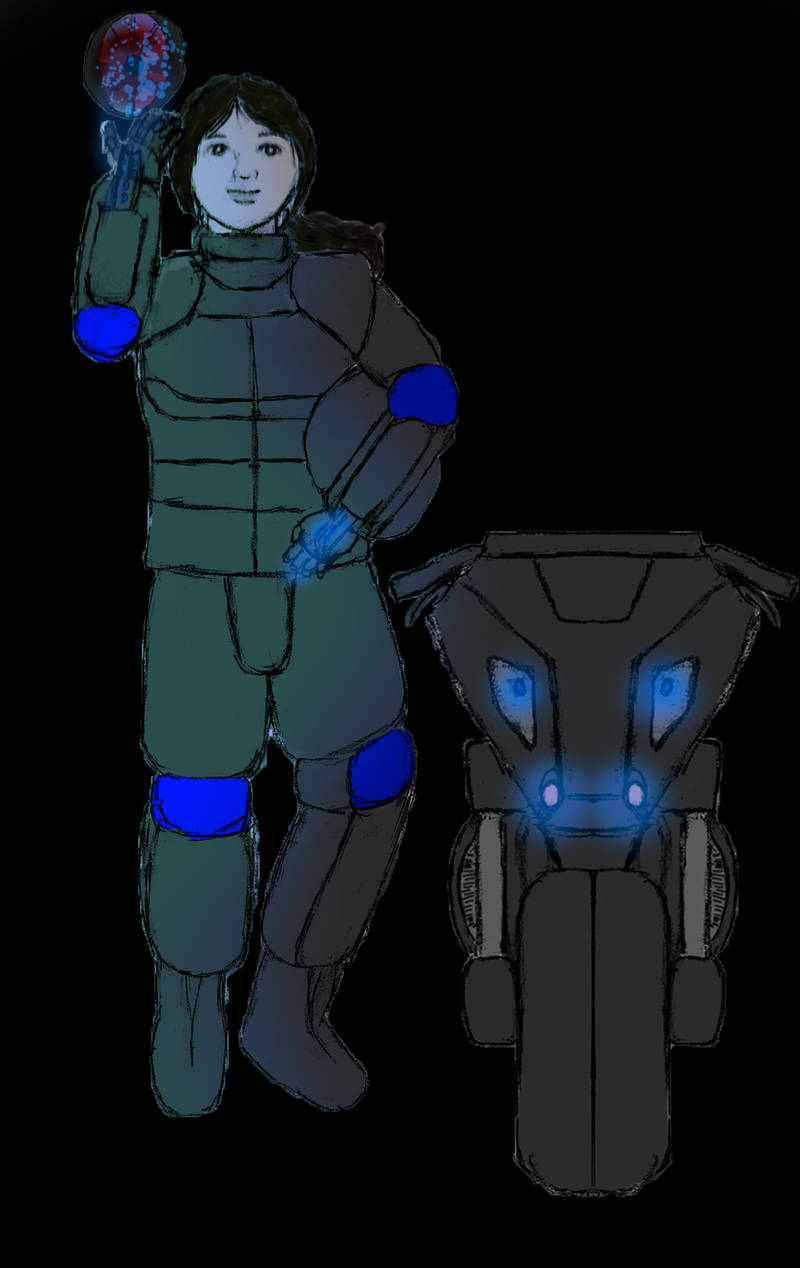 Name: Rael Rivertree (pronunciation - "Ra' el")
Race: Mtossa (Human) + Zerdun (Elf) = Mordun
Birthday: November 1st, 2030 (19~20 in 2049)
Favorite Food: Orange
Occupation: Former Professor of Crusder Hill National University, but After Professor Goldmountain was passed away, Ronald Mountain, a new president of Crusder Hill National University asked her to resign when she rejected his unfair orders to students at the campus.
Religion: Christian
Gender: Female
Height: 175 cm
Talents: ultimate digital sorcery, fast learner, mechanics
fav.me/d33z7fs
Rael Moto and Armor Suit
fav.me/d2rjipc
Rael's Heavy Guardian
Formal Clothes:
fav.me/d33h5pe
Income: 9000 ekels / day in average (1.4 dollars per ekels) How?
fav.me/d2rhv22
Character Detail: She is a silent caregiver and talented.
Her hobbies: books worm and risky adventure.
Daily Exercise: walking and inline skate
Her House:
fav.me/d2rhu9s
House
fav.me/d2rhupq
Bathroom
fav.me/d2rhusr
Bedroom
fav.me/d2rhuyl
Kitchen
She goes to the church at her university. She was taught digital sorcery (communicating nature with computer science)
fav.me/d2wz8c7
and raised in Crusder Hill National University.
She sometimes needs to conceal her identity with her cap, bobble hat, and large headphone to conceal her elf like ears and her face, when she believes that there are humans who are members of HARM gangsters might recognize that she is a Female Mordun. Mordun race is very Unique species, because most human and elf DNA almost reject each other, so she is only one female Mordun. In 2045, all interracial couples have children who are humans or elves, but there is no report that they do not have any Mordun race child in the lands of the world. Mordun DNA does apply for female, but not for male. HARM, Heavy Armed Rebel Members informs that any Mordun kind species should be killed because in the history, a female Mordun so called " the Dark Queen" caused defeating Human's invasion in the lands of Zerdun around the AD 1200's. HARM gang members believes that she is the one who is outsmart.
When she goes for shopping, exercising, and the libraries, she wear
fav.me/d2wf597
Rael Rivertree is born in 2030 in abandon land of Zerdun, yet she does not have her own family. She is a "Mordun" race, which is her body shape is resemble to human's figure, but her ears, face, and skin colors resemble as elf. Someone brought her from Abandon land of Zerdun to the Chrusder Hill Presbyterian Church. Professor Goldmoutain who is a Presbyterian at his Church, a president at Cruder Hill National University, and an administrator of World Assembly, sent to his church which provides the orphan children's education and offered her educational opportunity.
Crusder Hill National University includes church, dorms, elementary level, intermediate level, and advance level schools.
In 2035 she entered the campus, and learned software development when she was very young. In the 2044, she obtained PhD degree, and become a professor in her age 14. She also completed studying engineering, computer science, physics, and chemical engineering. She taught her basic and intermediate and some advanced level students at her campus. After Professor Goldmountain who was a president at her campus passed away by sudden death, the new president, Professor Mountain, Ronald, become a president of Crusder Hill National University and passed the "New School Policy Act" to expel unwanted students who do not pay tuition including to orphan students or disrespect the school policy. Ra'el Rivertree was also fired when she did not expel unwanted students who protested and who could not pay their tuition as an orphan students in her classes.
In 2047, she move to her house where is very isolated area from her neighbor in somewhere at Crusder Hill
fav.me/d2rhu9s
.