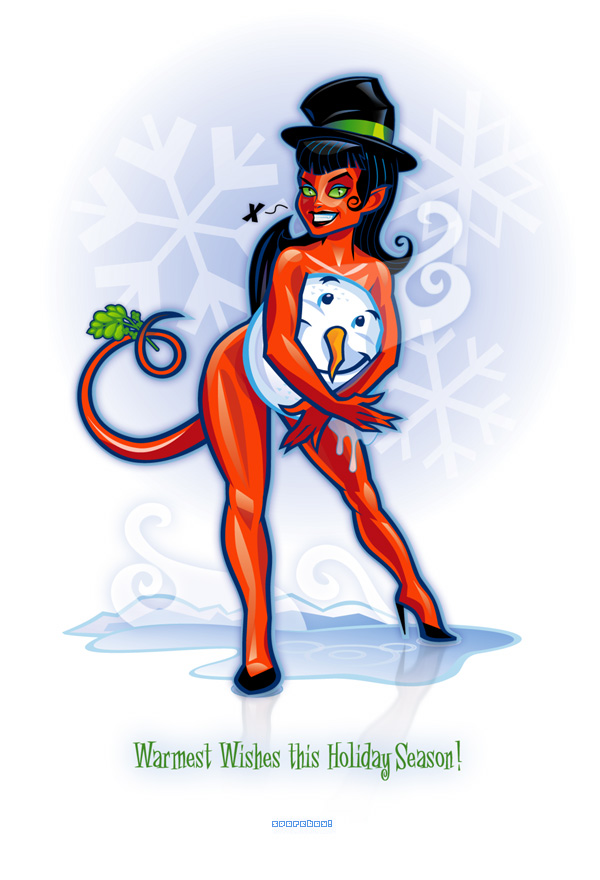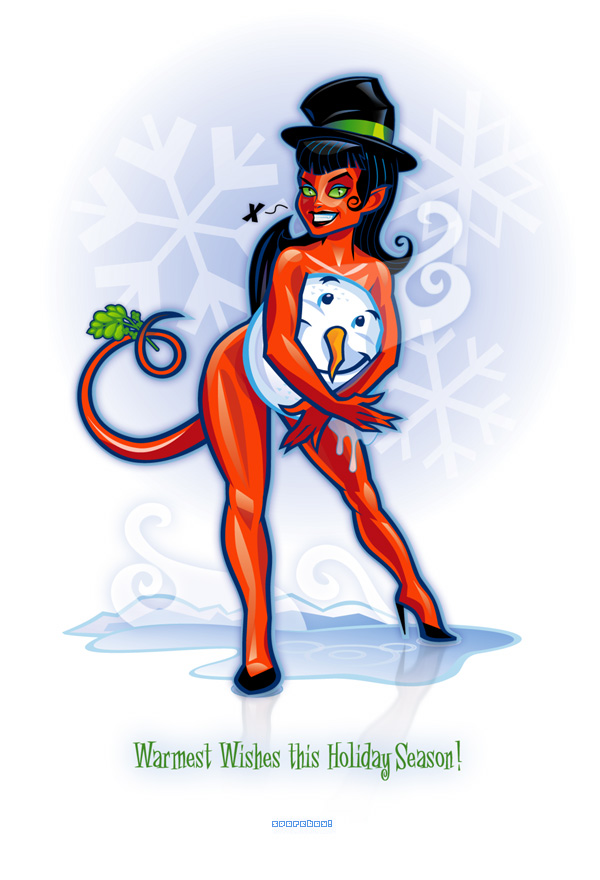 Watch
It's surely been a long time since my last post... Well here's a little holiday greeting to all.

The candy-coated she devil is back and she's set her sights on none other than Frosty the Snowman. Just a little snog and look what happened! From his expression, it seems Mr. F didn't mind too much...

Vector art, drawn using Macromedia Freehand.

Happy Holidays, everyone!