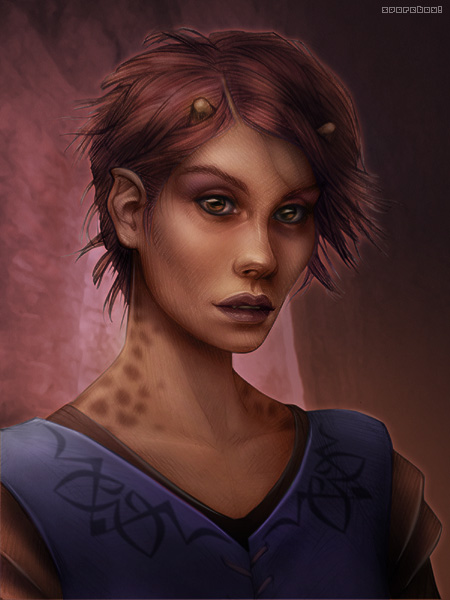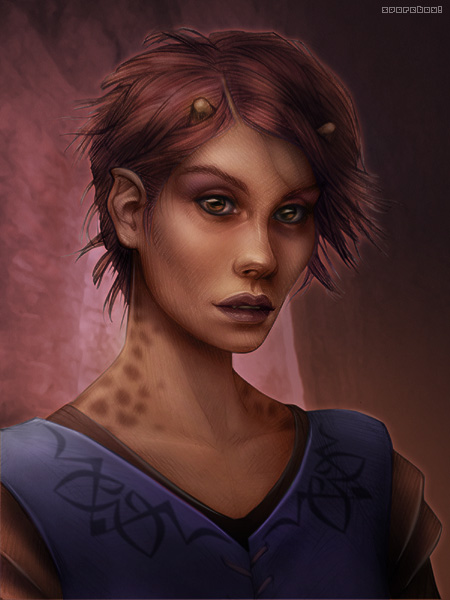 Watch
Long time, no post. Since I'm just sitting in the studio in the middle of the night uploading files to the FTP server, I figured I'd add something to the collection...

Well, from the archive is another of the Planescape portraits--this one was the first (or maybe the second) and remains one of my favorites. Sad, awkward giraffe-girl...

Like the others in the series, this was a pencil drawing shot with a CoolPix and painted using Photoshop.