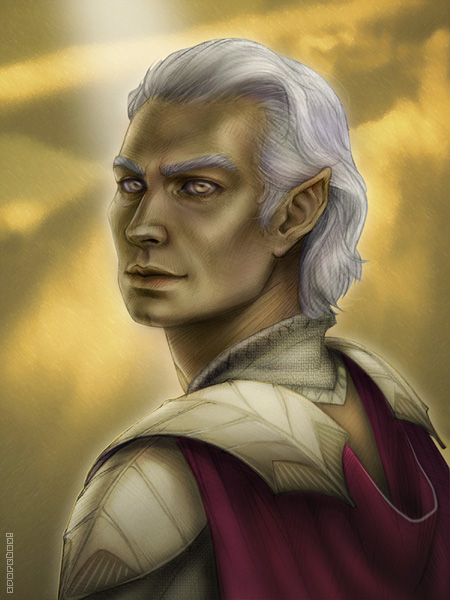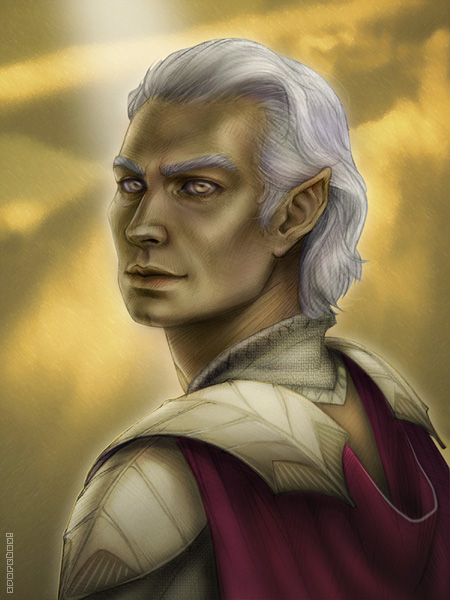 Watch
This one is the first (maybe second) from the Planescape series I worked on a while back. I had never heard of Aasimar at that point and I was told that they were big, bad celestial avengers. So I went for a look that was scary... but kind. And metallic gold...

It's been noted a few times that I don't show too many males; well here's one of the scarece few.

Pencil original painted using Photoshop.