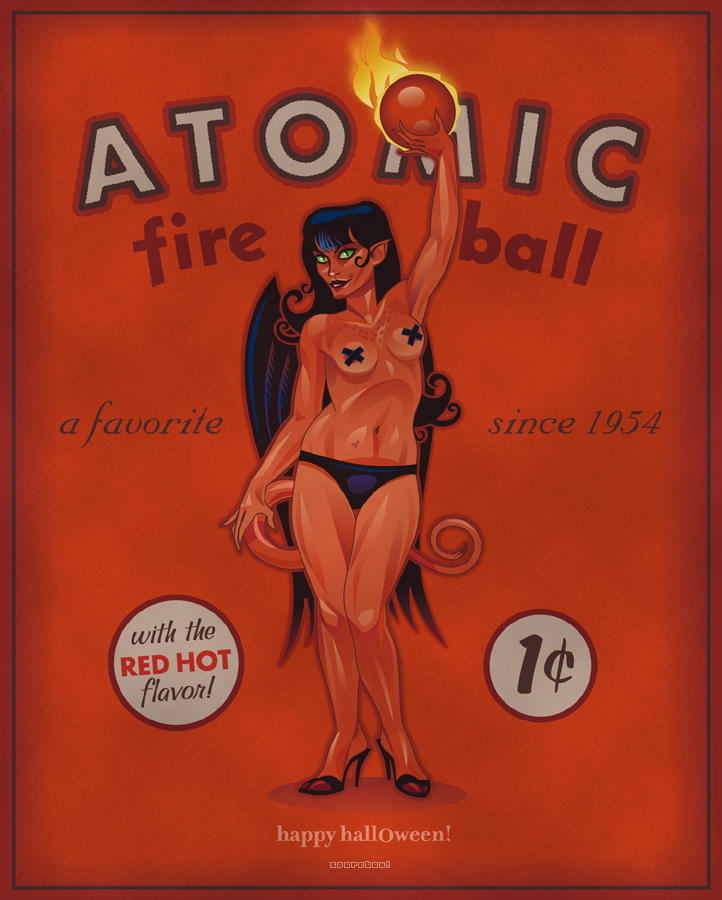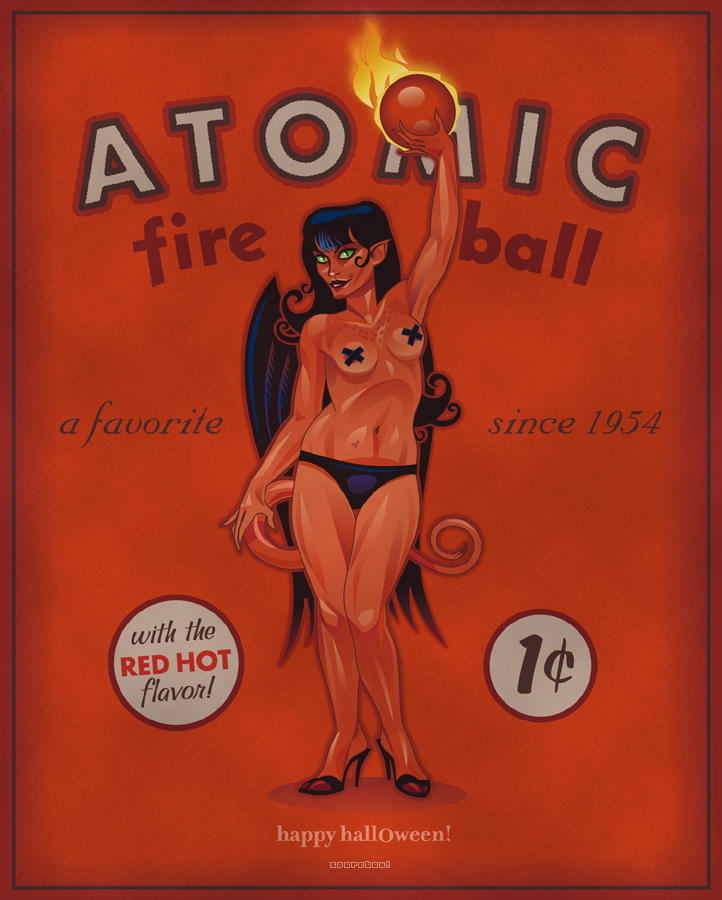 It's been a long time since I've had any kind of time for whims... or sleep.

Well, I didn't want to let another Halloween--my favorite time of year-- go by without posting something, so here is Ms. Fireball. The same candy-coated demoness from V-day pic I did a while back--only a little different take this time. Built using Macromedia FreeHand--except for the schmutz. that was applied in Photoshop.

Have a Happy (and safe) Halloween!