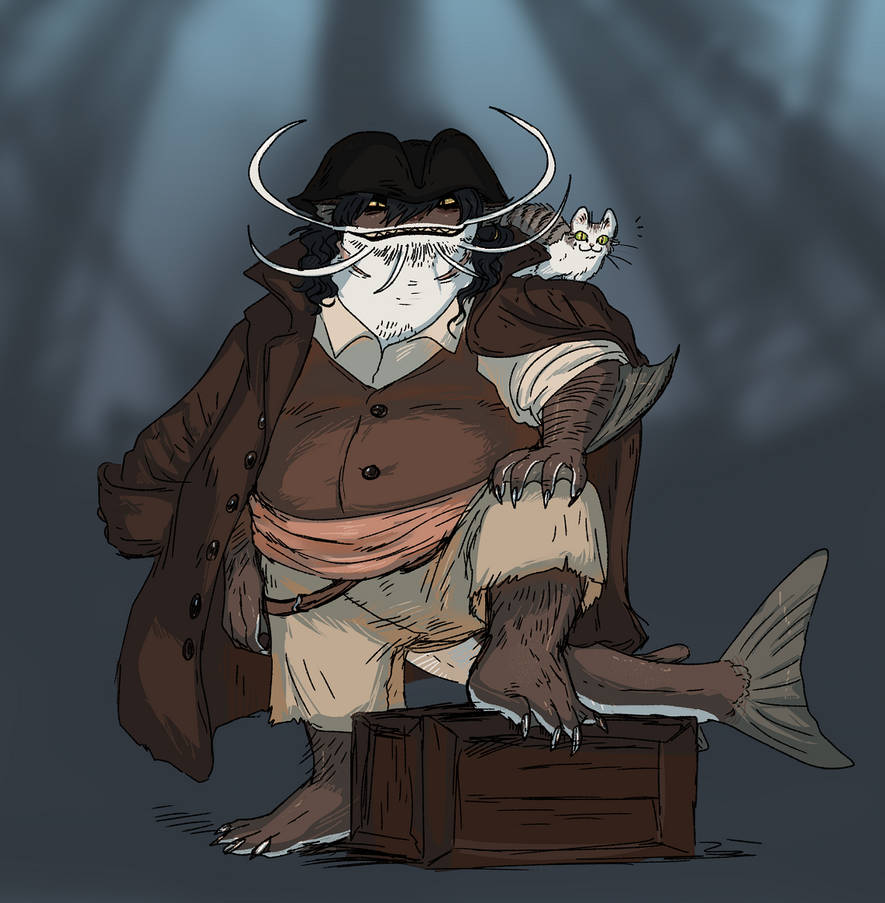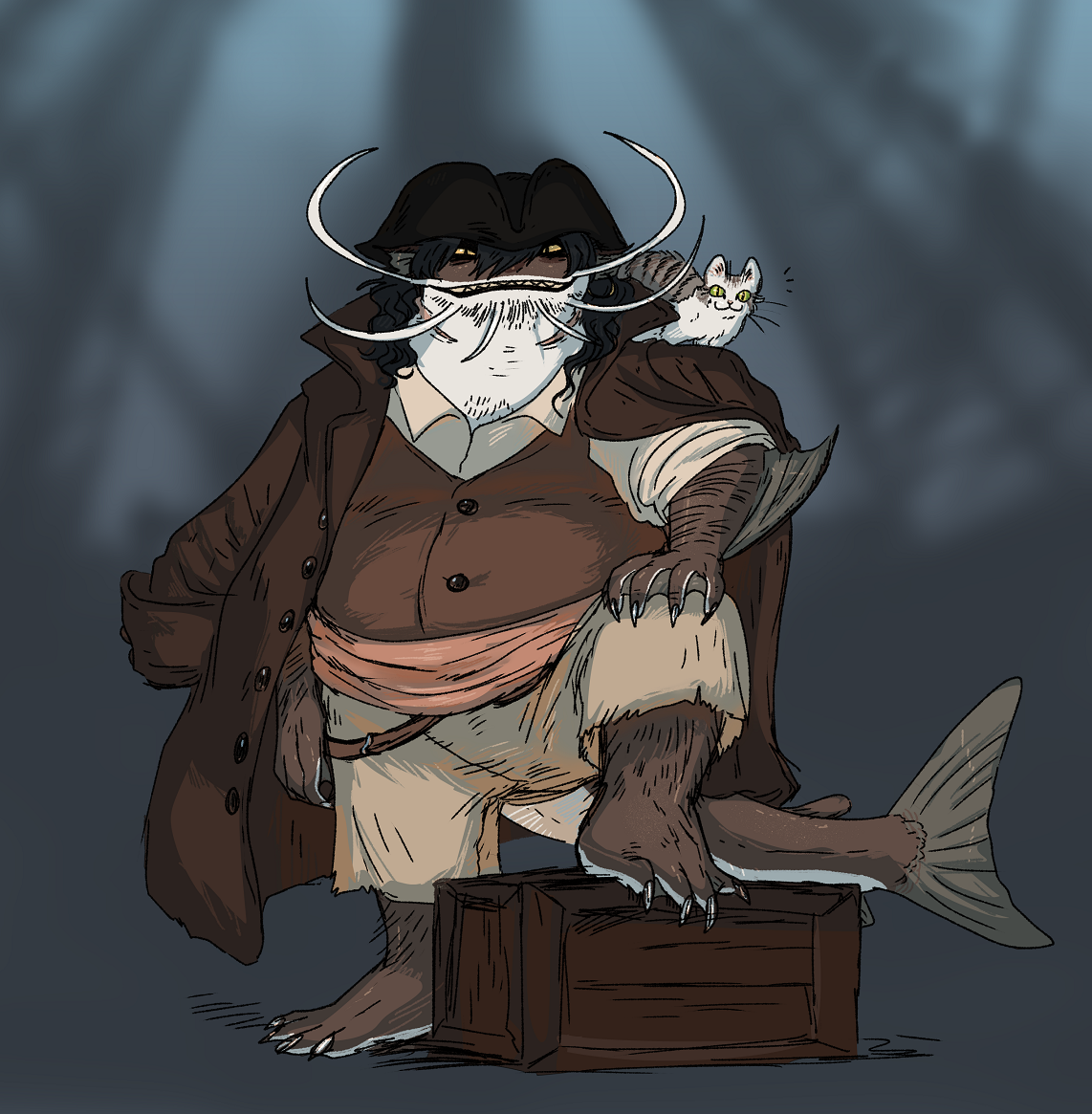 Watch
captain Hardhead and first mate Whiskers II (first mate Whiskers the first died in a tragic accident.)

I love your Catfish pirate .He's pretty handsome looking.
Reply

Hardhead's a cool lookin' guy, I'd lend him an ear for the adventurous tales he has to tell!

Great drawing, really love your artstyle.
Reply

Please tell me Whiskers the First died a tragic(ally awesome) death, like struck by lightning while fighting a Kraken.
Reply

So scary yet nicely designed
Reply

Reply

Reply