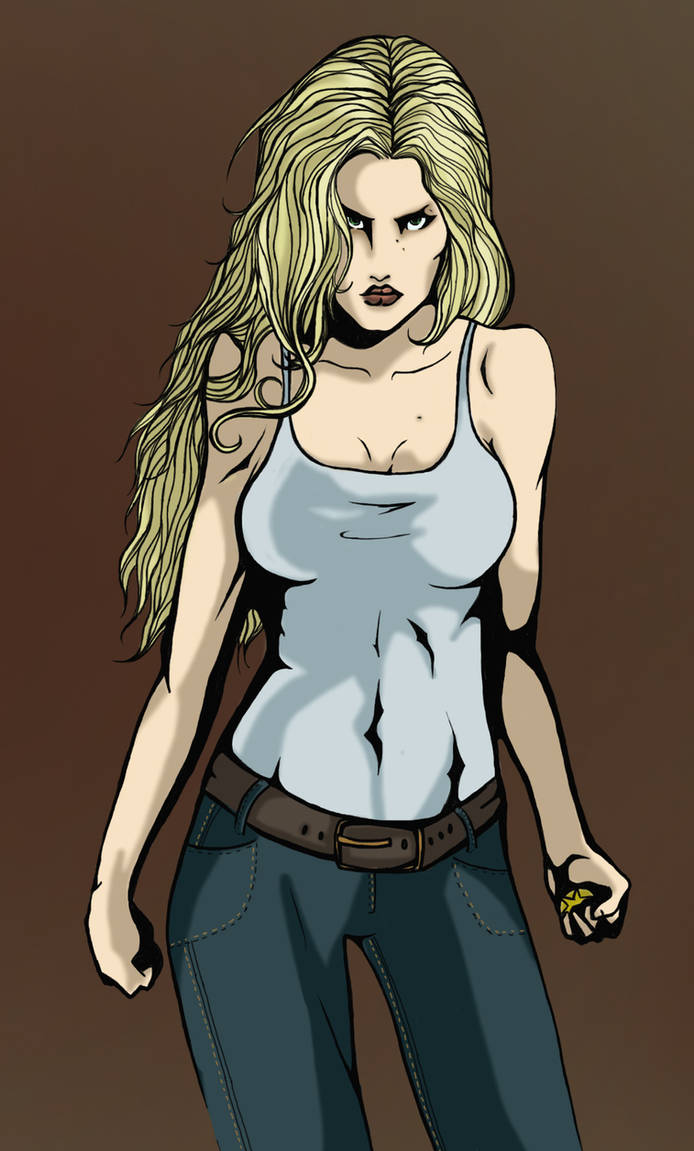 Watch
"Maybe I don't need answers... Maybe I just need to punch you in the face"
Ah, I am happy to see Miss Swan remains just as socially delightful in the new series

Although I don't believe threatening Rumple is the best move... Ah well...
Anyway this was requested by a friend before I'd actually seen the season premier, so it works mainly from previews on tumblr and the character in general- I was asked to do something slightly more stylised, so found a comic book pic for reference of the stance/ how to work the lines.
I'm quite pleased with how this turned out, but let me know if you have any critiques?

Emma has always been one of my favorite characters on the show, so it is always good to see more fan art of her.

You really captured how angry she can get--the angriest Emma has ever been is a tie between the scenes in The Heart is a Lonely Hunter and A Land Without Magic.

Love how she is always blunt and not afraid to speak her mind.
Also, love how you well you got you body down--not meant to sound wrong, but people either make her too brawny or too feminine. She is a bit in the in-between.

Awesome job!
Reply

Wow- thanks a lot! I completely agree with you on the anger part, and I love the bluntness

And thanks- possibly due to a bit too much internet tumblr stalking

Much appreciated

Reply

Reply

I'm still waiting to watch the whole thing with my friend tonight, but in the preview- Rumples reaction was brilliant too! I was thinking 'Oh! Shit's about to go down!'

Reply

She is JennM...I like Jenn and Hameron...I donīt see her new serie OUAT... but should be very good...I like your work..well done

Reply

Thanks! It's a really good series, but her character is very very different to Cameron- I like it, but she's not very 'nice'

Reply

All of a sudden, I just got the weirdest lesbian feels for Emma... >w<
Reply

...I was having a bad day, but this just made rainbows pop out of my eyes. Yes, yes, I love me some socially delightful Emma, always. Dem abs!

Reply

So awesome!

Reply