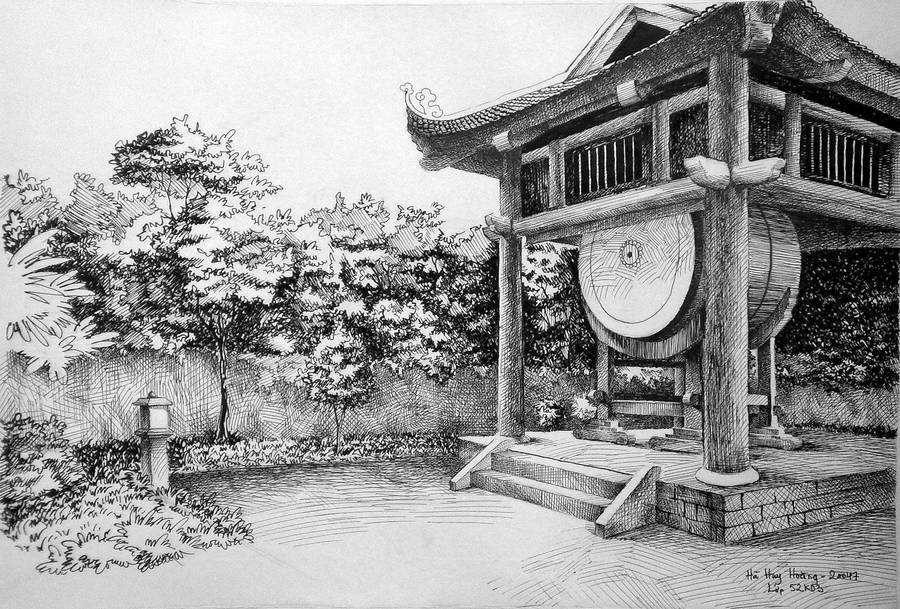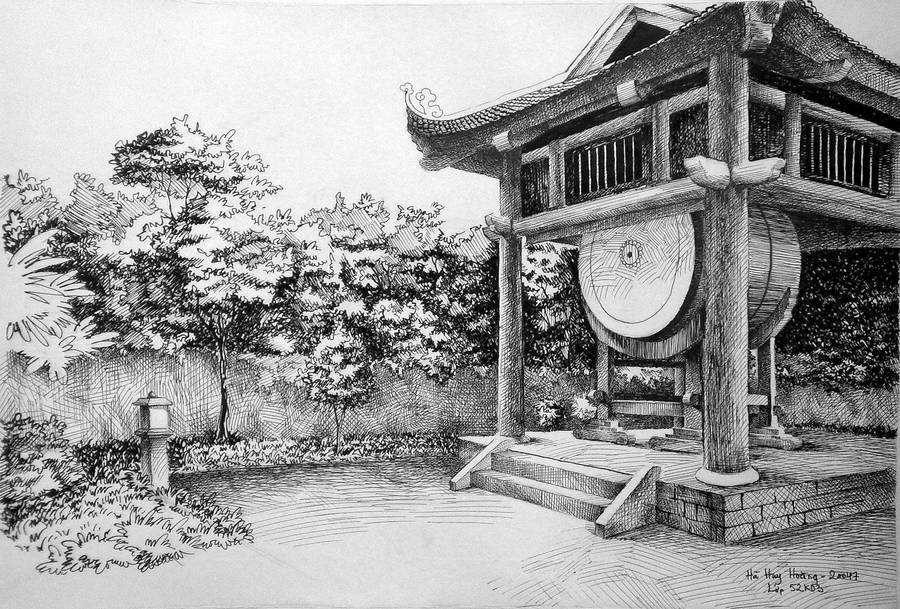 #Edit# Finally, this one reached 100 faves

Sometimes I don't feel good with some of my art work, and most of them were hidden cuz I was too ashamed of myself for making them that bad.
This is one of them, my last term ink pen exercise last year.
I was holding a great hope that this would be a great stuff. But it didn't came out as I'd expected. I can say this is the worst ink pen landscape I've ever done.
Ok, to talk about the scene. This is a corner in Van Mieu Quoc Tu Giam in Hanoi, that's the first University ever of Vietnamese history, where many ancient talents were trained.
Nowadays, it is considered one of the best scene of beauty of Vietnam and is one of the places that most of the foreign tourists come to see firstly when they visit Vietnam.