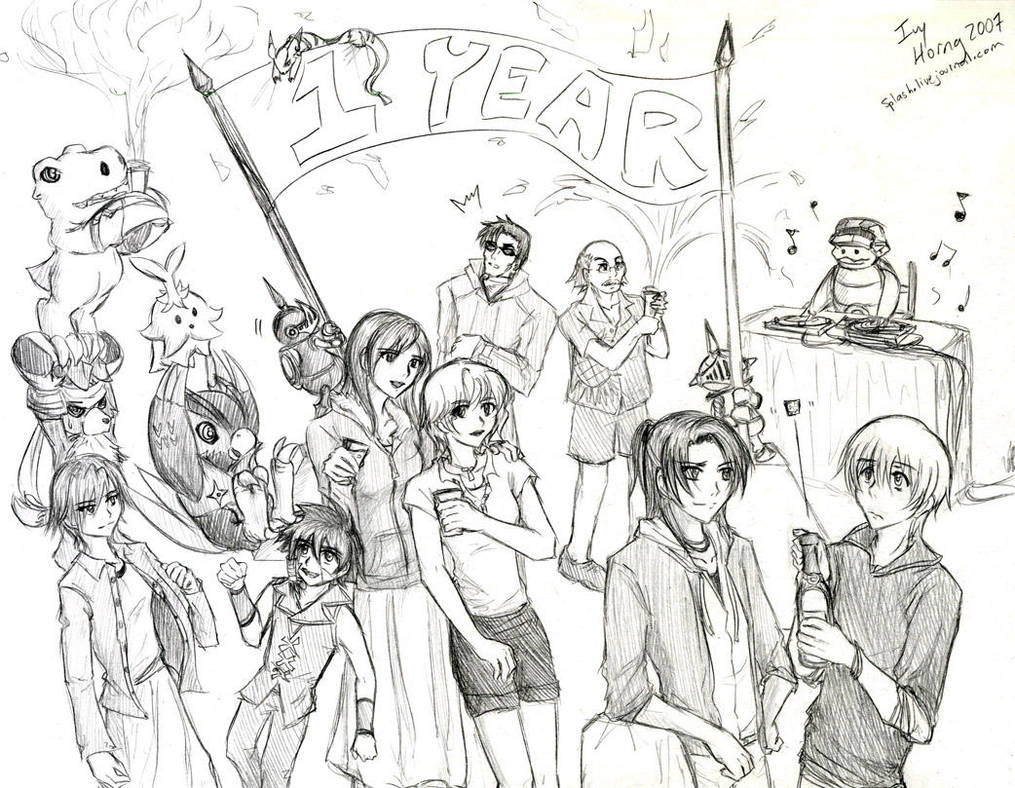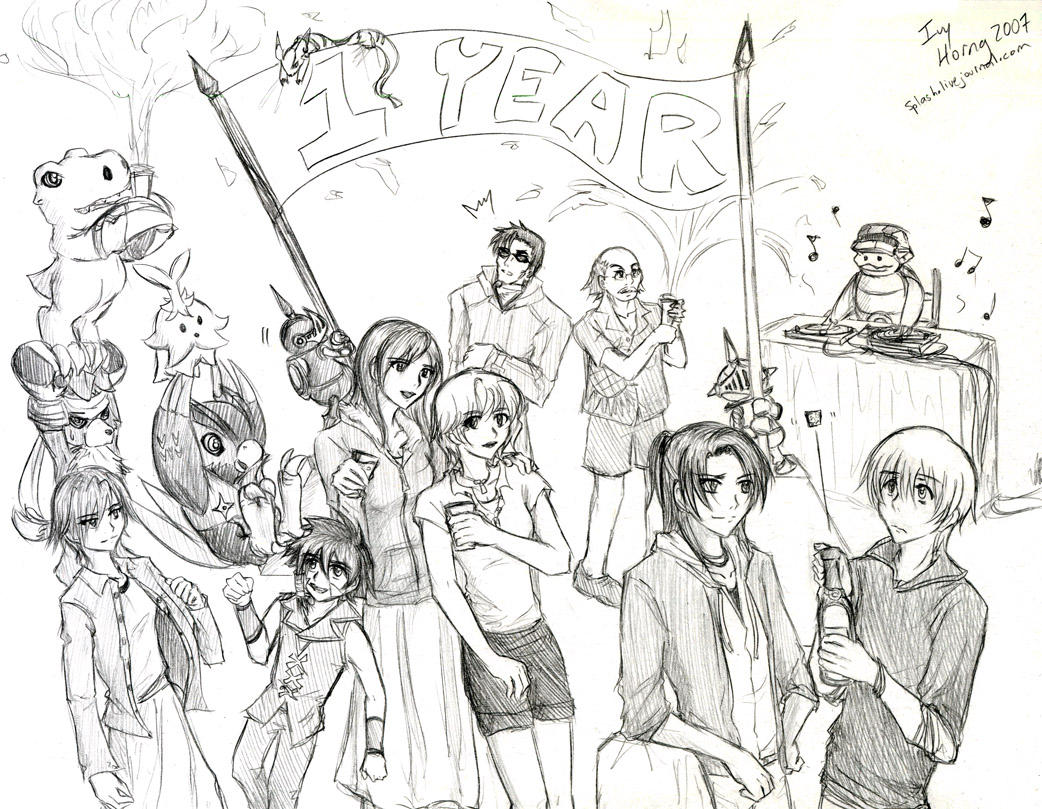 Watch
Digimon Savers - Satsuma, Ikuto, Masaru, Yoshino, Touma, Megumi, Miki, Yushima and their Digimon partners
Pencil art commission
for LOLBunny aka Disco Rabbit.
"a party among savers characters with a banner saying "1 Year" at the top"
+ character list.
I've not drawn so many people (not chibi) on the same sheet in a very long time.

;;;;;;;;;; Thank you for letting me do subtle TOMATO too LOLBunny ;D
But... DATS moeee.