189 Favourites
159 Comments
5K Views
EDIT: Bienie has a new reference sheet now. Their newest one is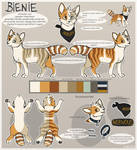 Edit December 31st, 2013:
Added the scar on her pawpad. Please note that it's only her right front pawpad!
Edit October 7th, 2013:
Changed the pure white to a very light colour instead. Changed some of the info.
Griwi reference sheet
Accessoires reference sheetPrevious reference sheets: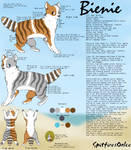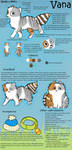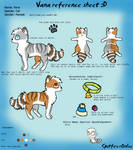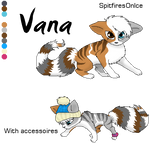 New one because the anatomy in the last one was starting to irk me, and some of the things I typed there, and I wanted to add the Wallabienie. B) Phew, it's done c'x Lots of information on this one

But well, the more you know!
Included many things from the last reference, left some out that weren't important and reworded some things that people seemed to misunderstand. Also, added many descriptions to make sure her design is clear to everyone - but I don't think it will help much (keep hoping Bienie, keep hoping).
Sooo more art for this little
overrated spoiled brat
fursona/mascot of mine. B) Feel free to ask about anything that isn't clear!
IMAGE DETAILS
Image size
1189x2000px 1.05 MB