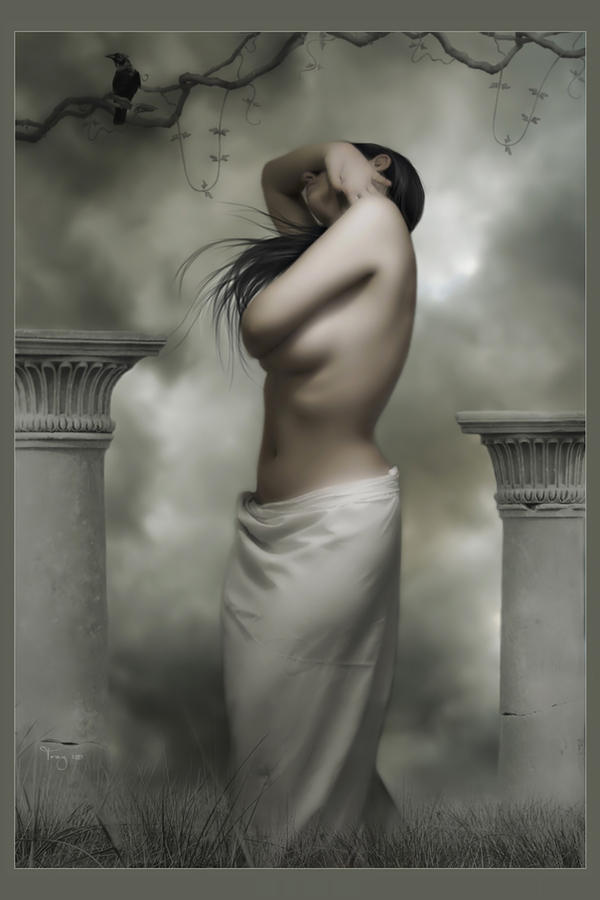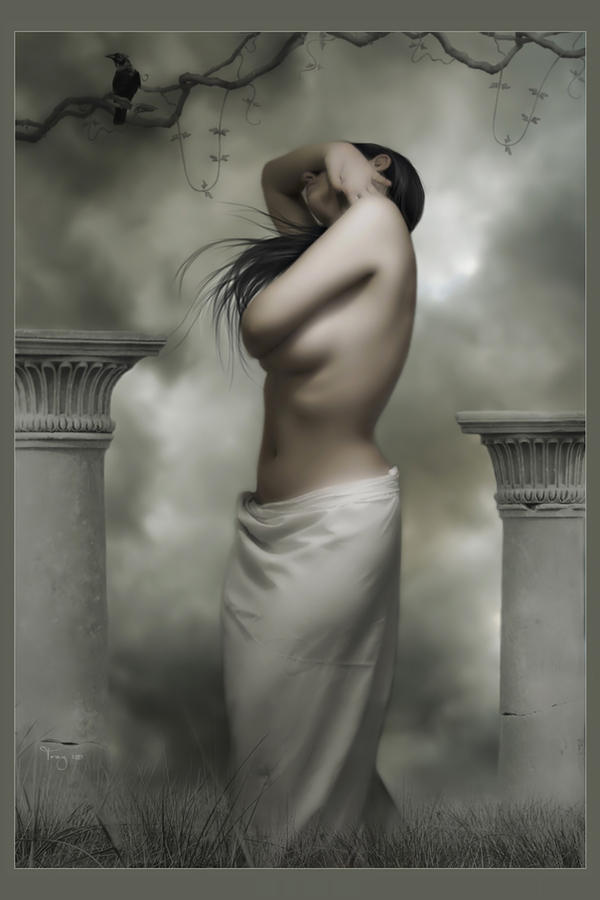 Watch


The raven calls as the sun goes down,
warm waters at my feet, the moister
trickles down my spine as I wait in
admiration, silence golden, peace
in harmony, rescued by spirits of
ecstasy.

Listen to the awe of dawn's waiting,
quietly she walks, there souls saving,
as you and I wade through rivers of
life, the rush of knowing that bonds
grow in the coolness of time's dew.

The eyes black, look through my soul
as the sound begins to cry, what then
is control when angelic wings fly
high.

Curiosity of shining symbols will the
raven crave, the tree tops sway to the
weight of its settled nest, there in
the branches covered for its heart's
rest.

The raven takes with it control
of situations, no soul of
condemnation, for pure
gratification.

A poem by my mother


Edit:
I just decided to change the size a bit for personal reasons and to add a border to the sides for prints (hopefully it will be approved).



Credits and thanks:
• sxc.hu columns, grass, and "sky".
• my own brushes.
• my mom for her lovely poem.
• *Sabrine for the beautiful stock image!
• ~slayryder & ~TheSquab for helping me sort out the details and that "shitty grass"!