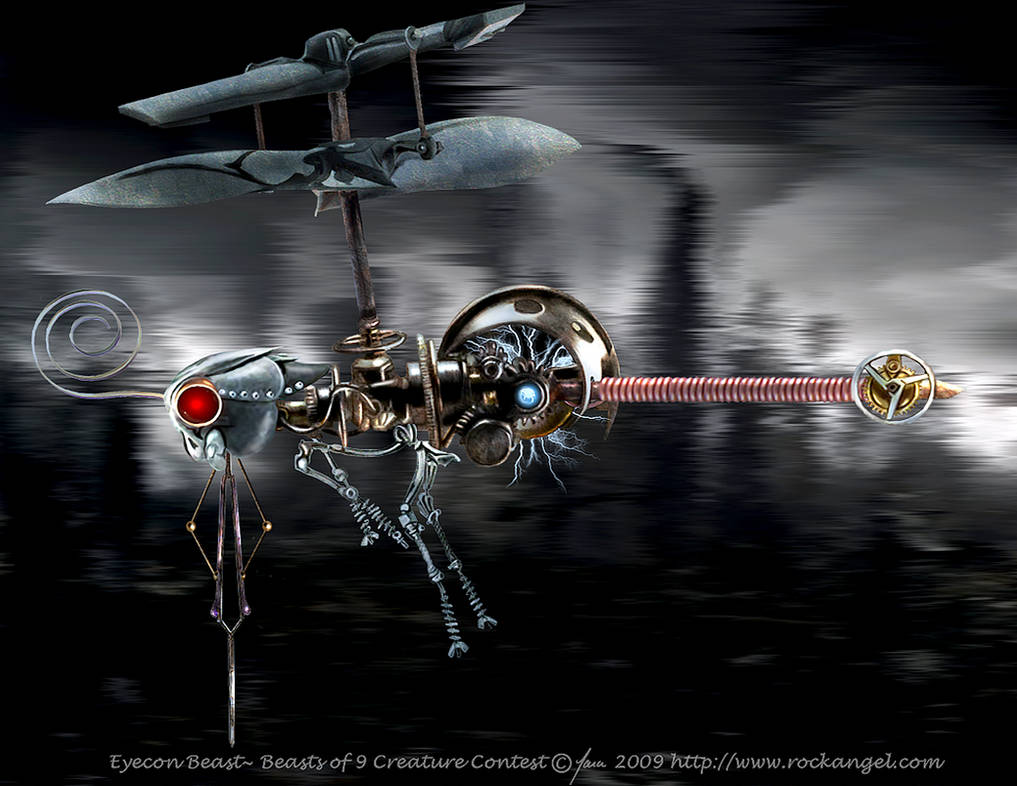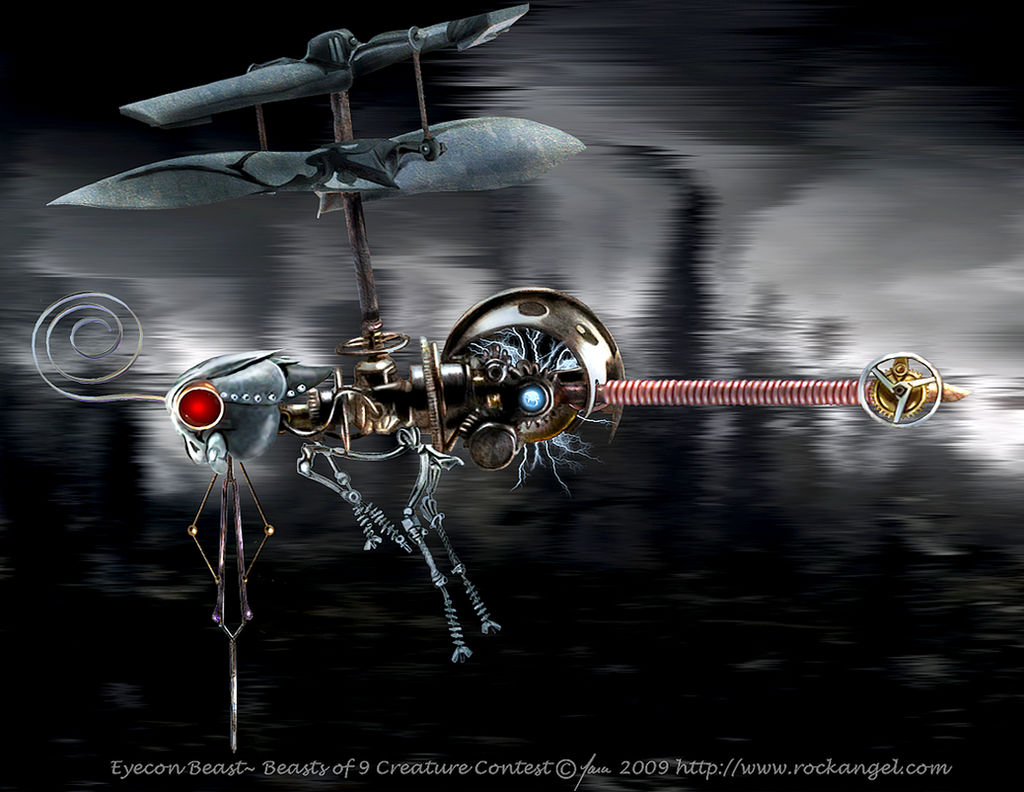 Watch
OK I had a dream about this little guy and haven't had a good nights sleep since. Only because I tend to have to just get the art out of my head or I don't sleep well. LOL The name is a little lame but I got a giggle out of it. This little guy is a recon beastie. He can focus in on things far away even at high speed. His only defense really is an electrical shock he can focus down his little pinchers (made of a pair of tweezers) He can move fast and use his tweezers to impale as well. But he is primarily an observer. Fashioned from tweezers, watch parts copper wrapped nail, model helicopter blade, dremmel bits and various copper wire scrap and brass. Inspired by a wasp/dragonfly.
full view for better detail
EDIT** This one ended up being my personal favorite so I did a bit more work on him and uploaded a larger version.

Rock Angel Gallery
[link]

was this design fashioned out of real parts? wow that's intense.. and this design is soo cool

lol I love all the emoticons

Reply

One of the best designs I've seen, and definitely the best design in this style.
Reply

Thank you very much. I spent a lot of time thinking on this one, and endured sever eye strain zooming in for details. LOL I think it was worth the effort though.

Reply