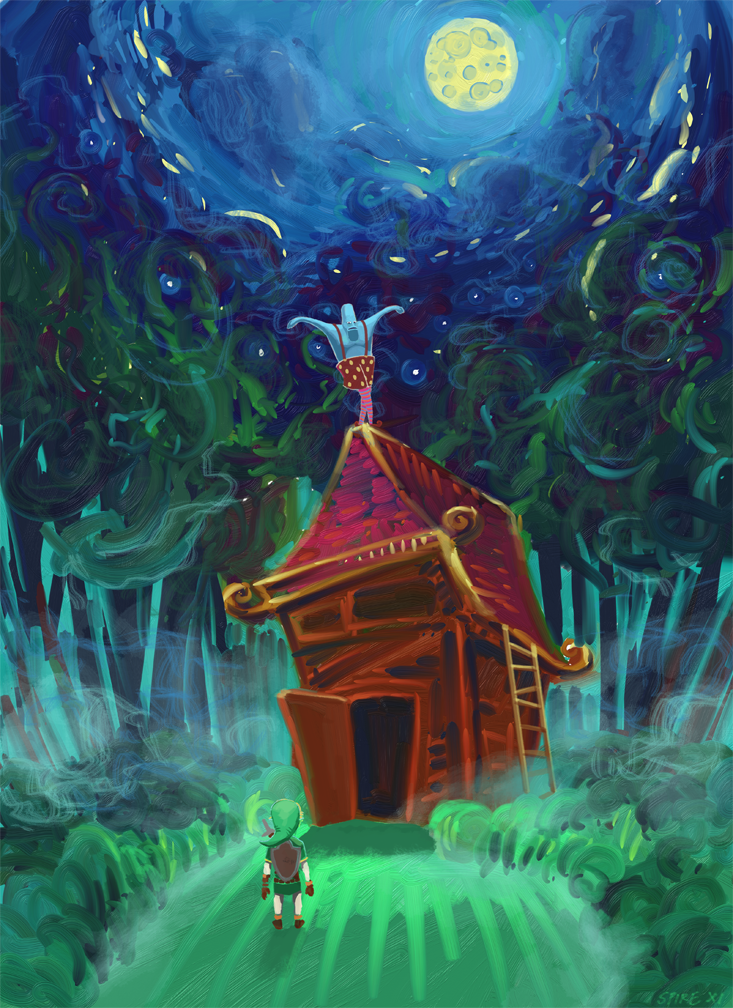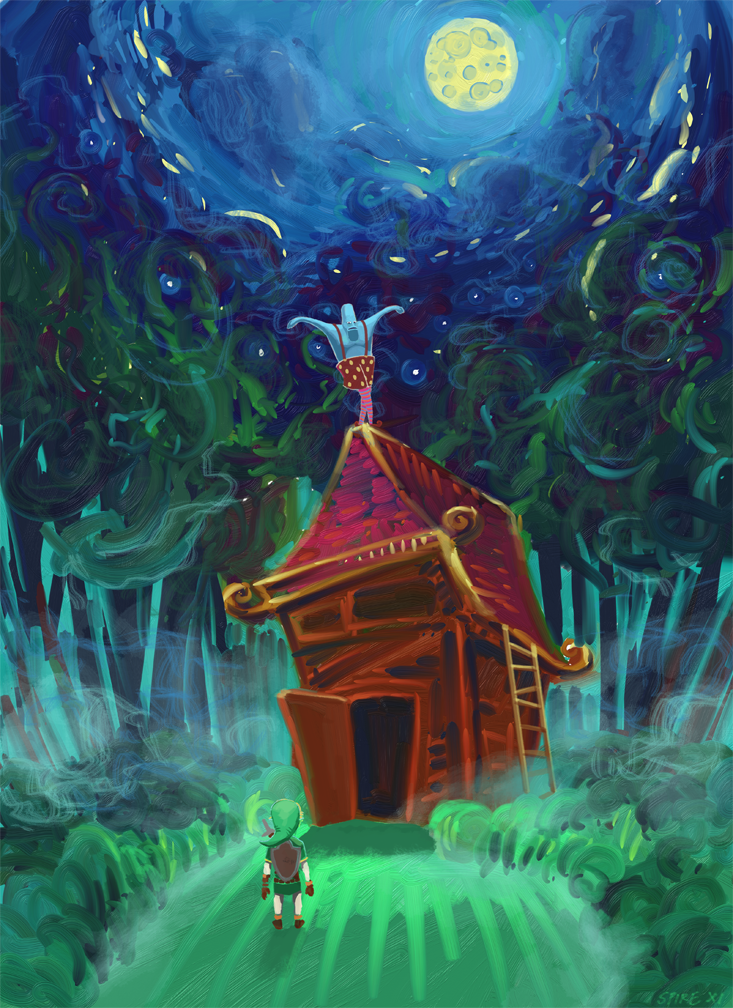 Requested concept art for Zelda Universe's tentatively titled fan game "The Legend of Zelda: Timeless Haven". You can find the official thread here:
[link]
I was asked to draw, "Link talking to a crazy homeless man who lives in a shack in the woods."
I may work more on this in the future. Also, I just realized how much that blue guy looks like the Blue Meanies from The Yellow Submarine. Subconsciously channeled their designs I guess?