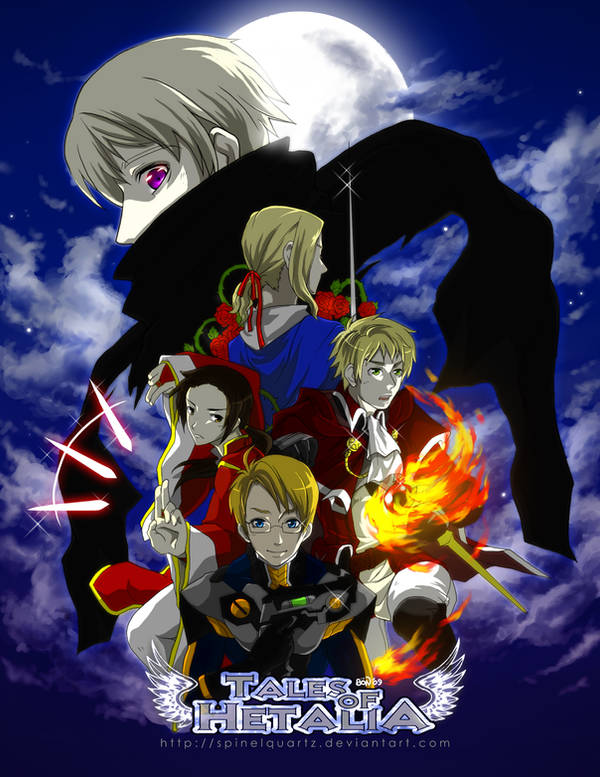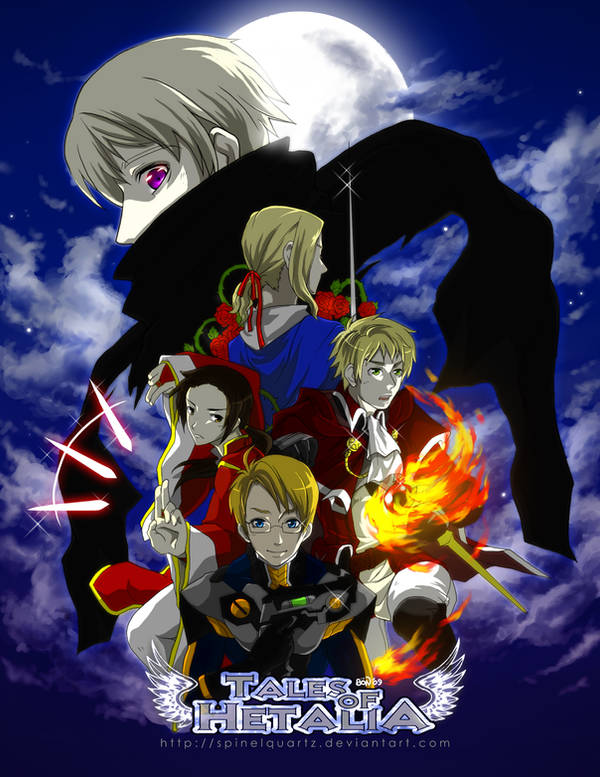 TALES OF HETALIAEDIT 2:
update
here
EDIT:
I am currently working on chapter 1 of this series (estimated to be 18 pages) and will post it online as soon as I finish it

check
my journal
or
twitter
for updates
promotion poster no. 2

The main Villains:

Alfred F. Jones, (gunslinger) Pillar of The New World
Arthur Kirkland, (sorcerer) Pillar of the West
Wang Yao, (taoist) Pillar of the East
Francis Bonnefoy, (rose knight) Pillar of the South East
Ivan Braginsky, (frost mage) Pillar of the North

--
Hurray for the main villains~ well not really villainous much but they're the ones posing as antagonists against the
main party
.
They're the Pillars of Eurasia (except Alfred who came from a different continent lol) who have sealed the Dark Emperor 10 years from where the story begins.
After the Dark Emperor has broken free, they are again on the move to try to reseal him.
The Dark Emperor is Ludwig (Germany)...
The Pillar of the South is divided into 2 factions: South East and South West, the South West Pillar is Antonio Fernandez Carriedo (Spain) but he is currently Missing for unknown reasons~
Tales of Hetalia is a Fan Manga created by ME... Same names might be out there but they are not related to this in any fashion unless stated lol

--
Hetalia Characters © Hidekaz Himaruya
Art + Designs © ME