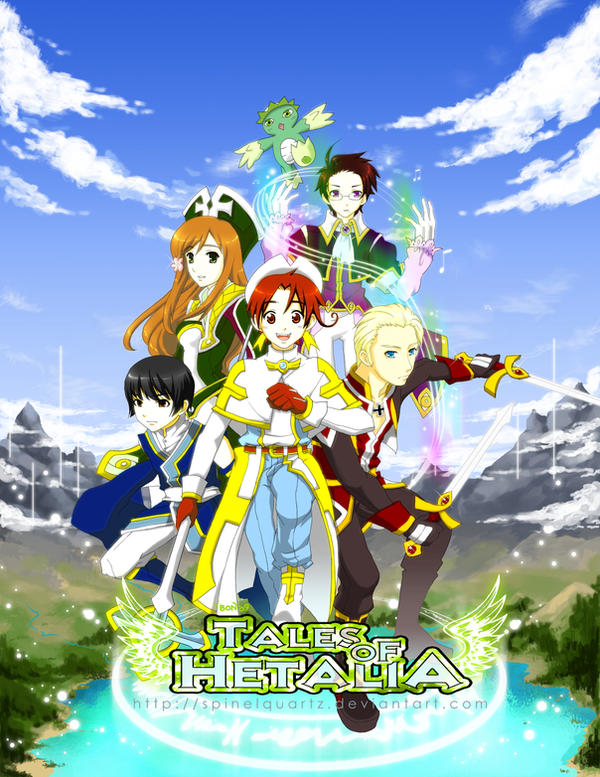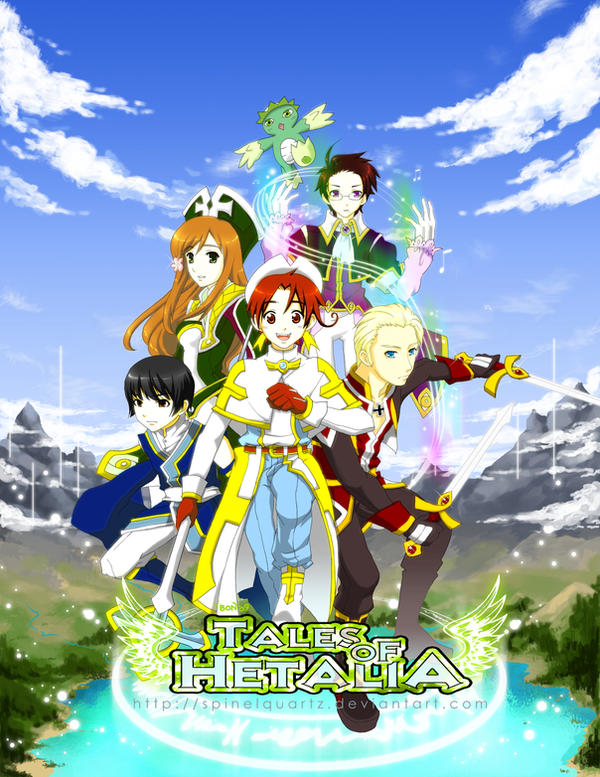 TALES OF HETALIAEDIT 2:
update
here
EDIT:
I am currently working on chapter 1 of this series (estimated to be 18 pages) and will post it online as soon as I finish it

check
my journal
or
twitter
for updates
promotion poster no. 1
night version
here

The main Party:

Feliciano Vargas, the Cleric
Ludwig, the Dark Swordsman
Honda Kiku, the Ninja, and his Kappa, Kappamaru
Elizaveta Hedervary, the Lady Knight
Roderich Edelstein, the Symphonic Mage

--
Lol this is the first that I ever finished a FULL background Hurray!

I really love how it came out!!! *Is in the brink of tears of fulfillment*
It has also been a while ( 3 years? ) since I last drew 5 or more characters together as a group, made me reminiscent of my
drawing
back in 2004... lol

Tales of Hetalia is a Fan Manga created by ME... Same names might be out there but they are not related to this in any fashion unless stated lol

Kappamaru, the kappa, is an OC and does not appear in the original story / manga although there is a kappa in there.
--
Hetalia Characters © Hidekaz Himaruya
Art + Designs © ME