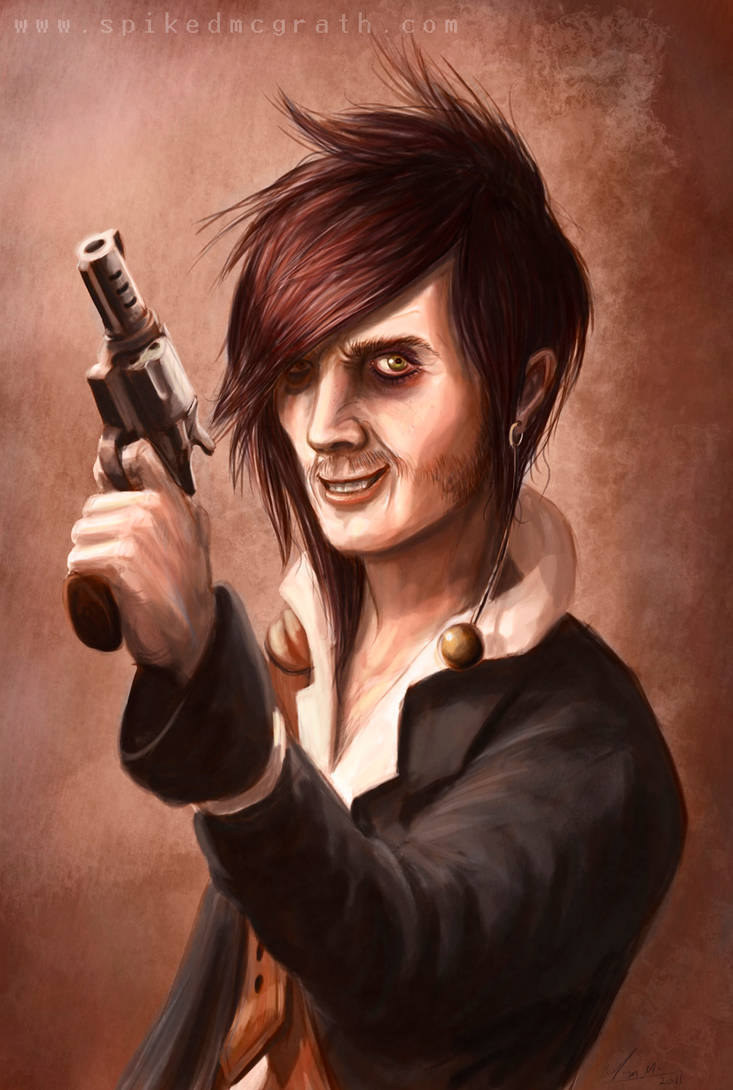 The fine featured fellow featured here is the fabulous Thadeus Vent.
He likes threatening people at gunpoint and being generally obnoxious, you may know him from the webcomic
Mokepon
.
The character doesn't belong to me of course, I painted him as part of an art-swap with my dear friend
H0lyhandgrenade
.
------>

Now I'm just waiting to see what she comes up with in return...
Edit: She came up with this:
[link]
awesome