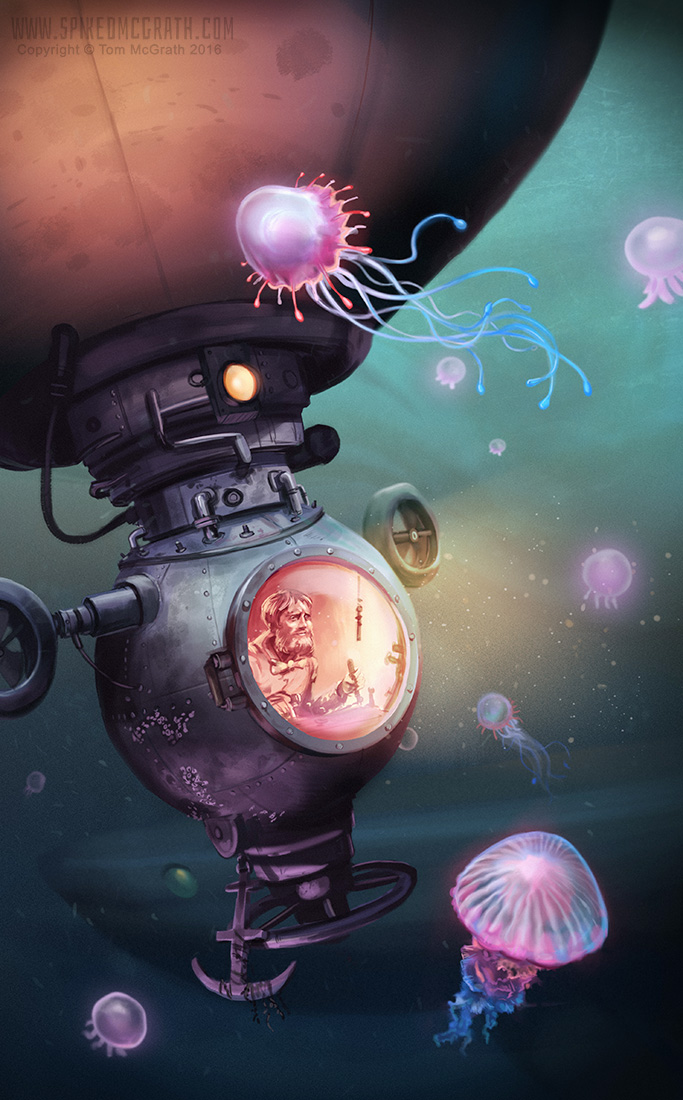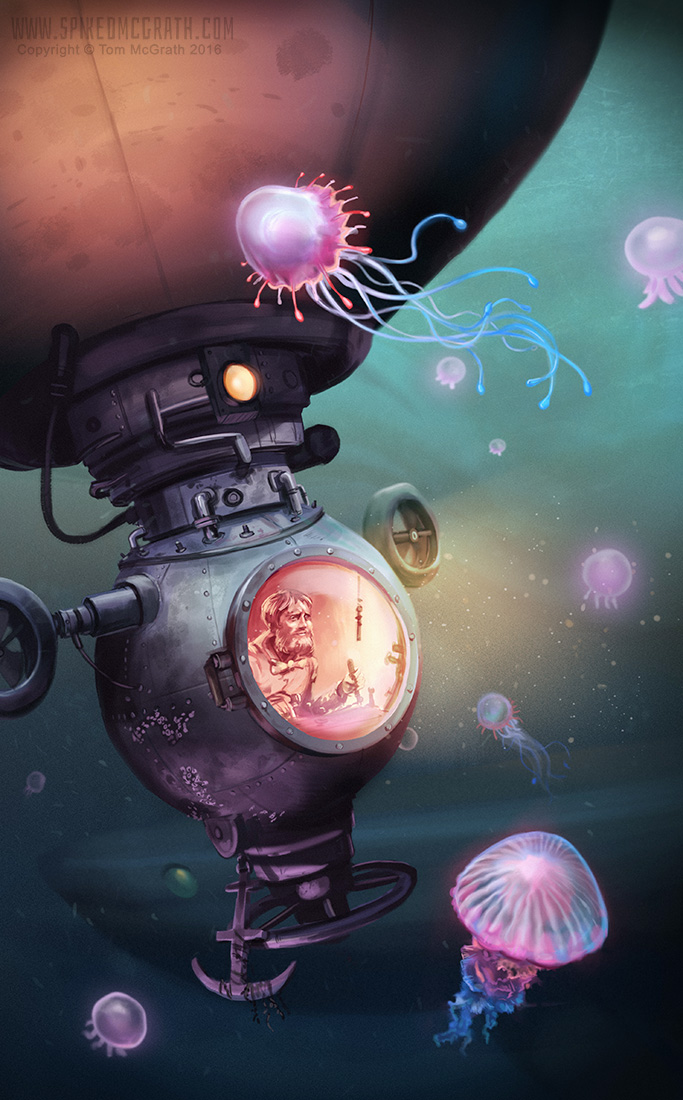 Once the last ray of sunshine had danced itself to darkness and the teal gloom had ripened to pitch black; he flipped the lamps on.
For some moments there was nothing. Just the fresh blackness and the humming of the electric lamps, accompanied by the peculiar noises of the craft itself; like the occasional sound of fingers drumming on a brass bathtub. The porthole was a black disc.
Then out of the gloom a light became visible; just for a second it blinked on- then back to total darkness. Had he imagined it? Surely not. There it was again! Then another, closer this time. The flashes became brighter and more regular as the craft drew close, until finally their source became apparent. Jellyfish. Hundreds of them. Blinking and pulsing in brilliant colours all around him. He pressed his nose eagerly to the glass. He'd never seen anything like it.
But it was not was he was looking for…


=================================================
Behance: www.behance.net/spikedmcgrath

Tumblr: spikedmcgrath.tumblr.com/

Huh, pretty original concept. I don't think I've ever heard of a "hot water balloon" ;D
Reply

Really beautiful scene.
Great work!
Reply

Absolutely beautiful! Great work.
Reply

Reply

"But it was not was he was looking for…" ?

Beautiful, fascinating art, reminds me of Picard, the inventor of the Bathyscaphe and the fascinating things he was the first to see. Some lovely details and careful, masterful color.
Reply

I've heard tell he was mad- reckons there's mermaids down there. *shrug* Who really knows?

Thanks for your kind and supportive comment, as ever!
Reply