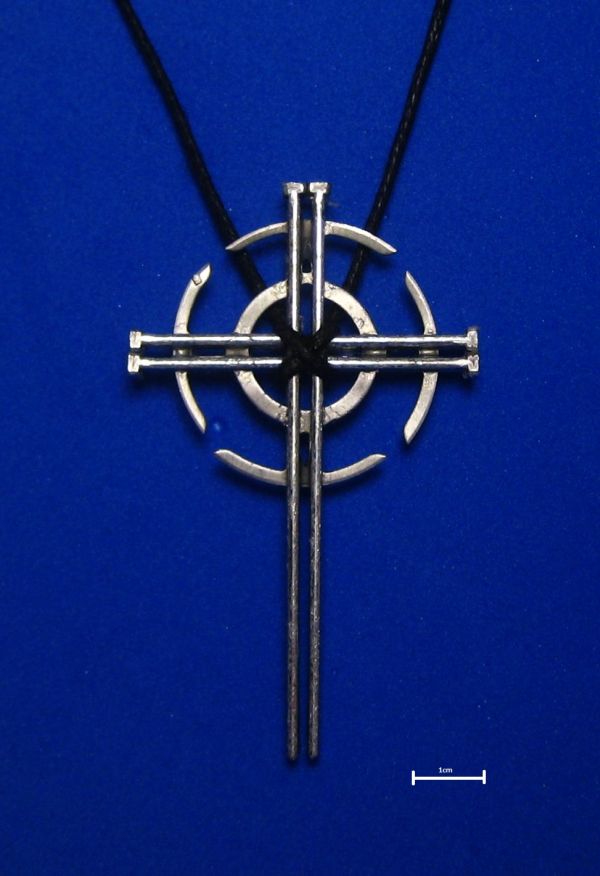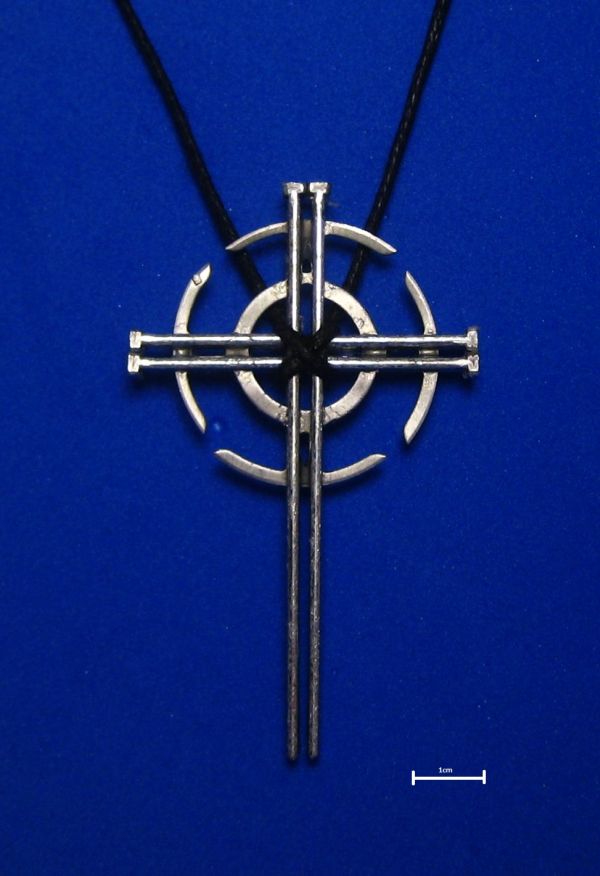 Sixteen 18ga brad nails and a plate from a DVD motor.

Awesome. Just awesome.

Reply

Reply

Brilliant! I love the combination of the double brads with the curved segments. Somehow the design strikes me as almost sci-fi/cyberpunk.
Reply

(This is the one I want.)

Reply

Beautiful, Lanse, and well photographed. Thanks for including the scale.

It's like the "Christ for the World" brickwork at RCRC.
Reply