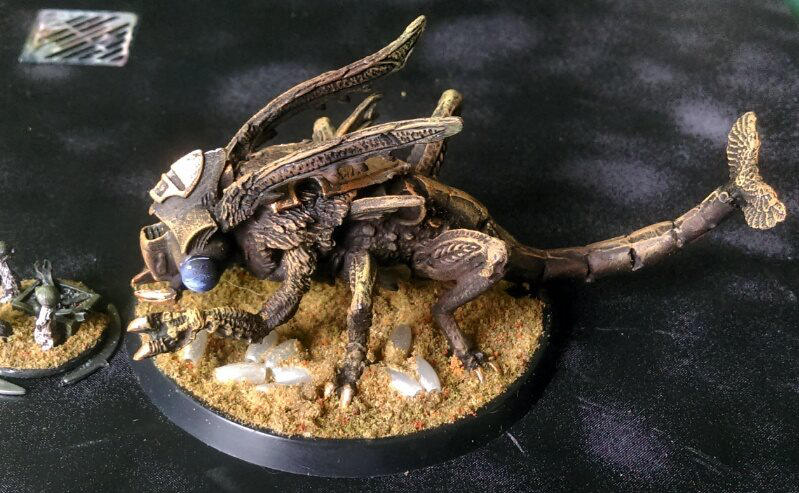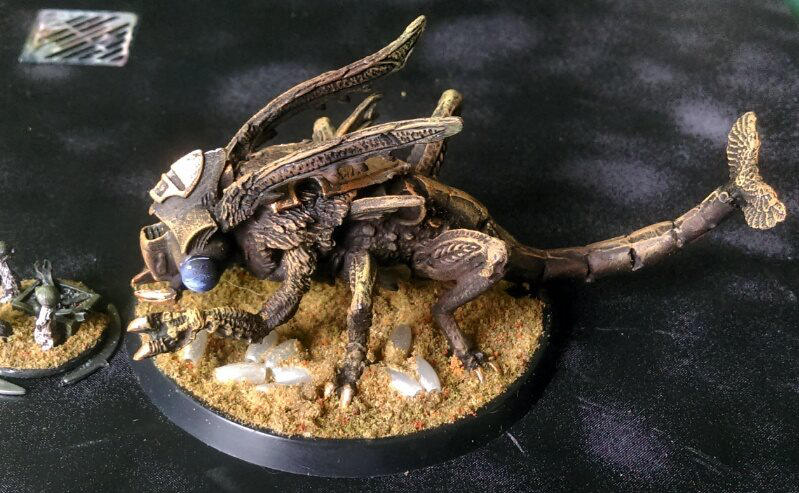 Watch
Here is Hhlal'al, Thrall Queen of the Hhlict, a new faction I'm developing for my 15mm worlds in my head.
The Hhlict are a hive race with a gestalt consciousness. The Queen is the CPU.

In this case, it is literal. Hhlal'al and her soldiers are brokered out by parties unknown to the highest bidder. She has been heavily cybered and under orbital control whenever she takes to the battlefield.

Figure is a kitbash of at least 6 other figures, all by Reaper Miniatures. An engineer team is included for scale and/or dinner.

Awesome! I imagine one could make a whole army out of the various bugaboos from the Reaper Kickstarters (the Savage Worlds giant prairie tick, the big ol' spiders, the even BIGGER ol' spider, that centipede-like thing from the 2nd kickstarter ... I guess I should actually look these names up, but basically, "plastic stuff what looks like bugs").

So, what pieces/figures were used to make the mecha-head on this thing? That part looks particularly cool.
Reply

You been reading the Apocalypse of John again?
Reply

This one has too few horns and heads to qualify, alas.
Reply

Reply