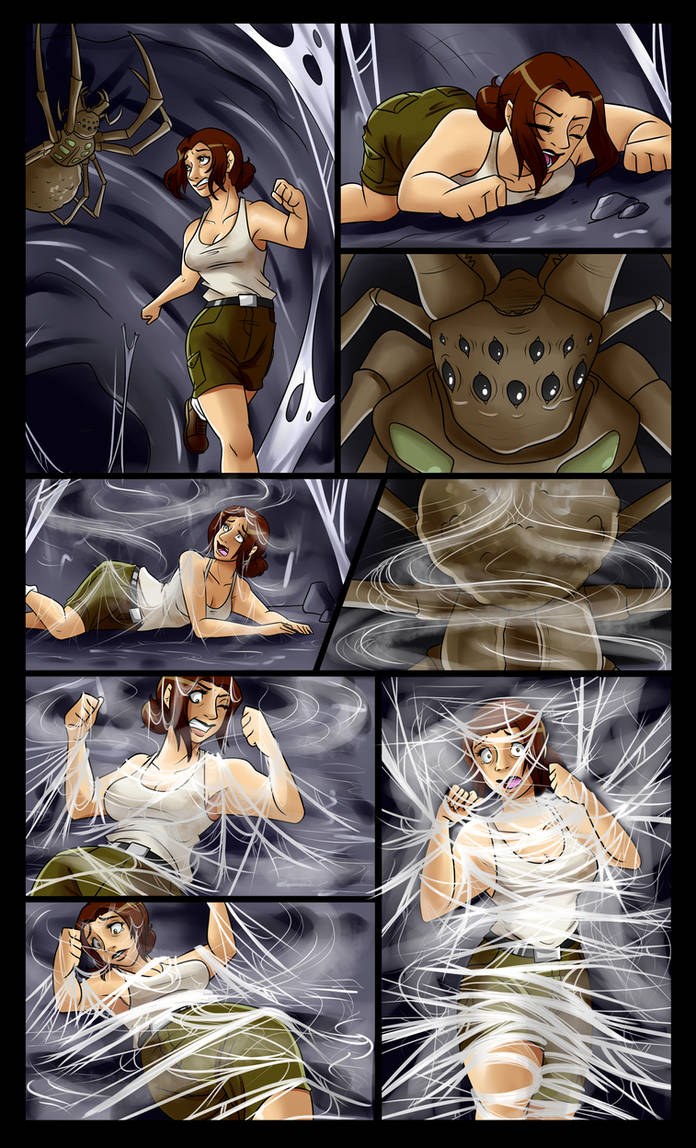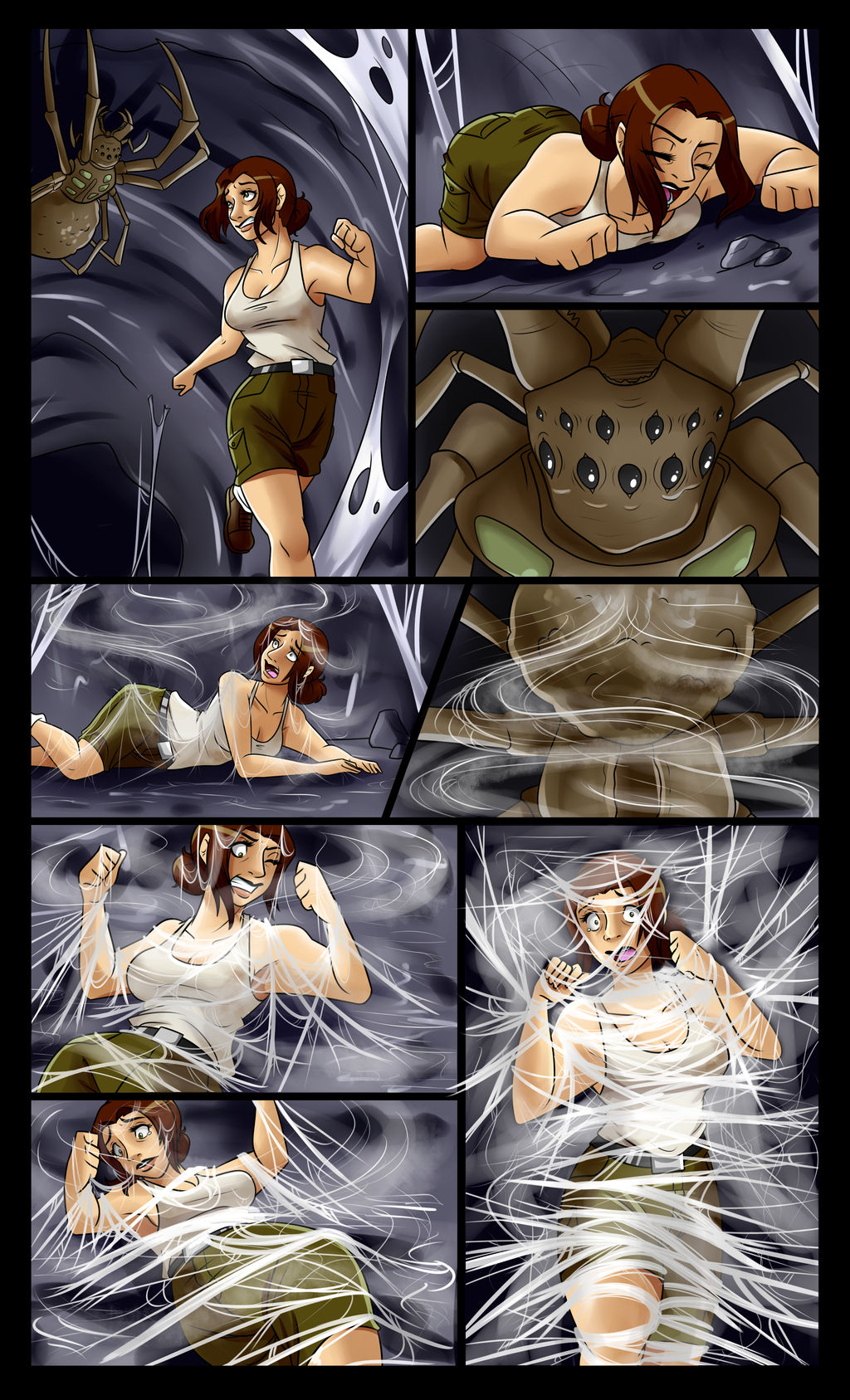 Watch
So a long time after my first set of "Something Familiar" Pieces, I was commissioned to work on a second Alternate ending for the 2001 film "Arachnid". In this film Loren Mercer finds herself fleeing from the titular arachnid. She is chased through a cave, eventually tripping and falling to the ground. She pauses a moment, thinking she had somehow lost the creature, when a mist of silk begins to rain down on her from above, trapping her. I have to say, something about this scene is very primal in the way it has her caught. I don't know what it is, but having the soft, almost sheetlike silk falling down on her, trapping her with each moment just really hits the spot. The alternate ending will be coming soon in the next few parts of this comic. You'll have to wait and see what happens.

Link to the true scene below.
www.youtube.com/watch?v=U6vA6x…
Next:
spiderweber.deviantart.com/art…

Damn right that soft silk hits the spot. Oh man, it would have been nice had the webbing piled that up and given us a nice wriggling cocoon...

Good thing we have this alternate version!
Reply

I saw this picture a while back, only recently saw the film. My mind went "Ahhh... Now I get it".
Reply

Such a great scene. Look forward to the next part

Reply

Reply

*Looks up as more and more of the shimmering thin strands of silk fall down, securing my body, making me unable to move. Squirming and screaming in fright as the spider gets closer and closer.*

Oh, I do like.
Reply

Reply

Yay my commission got posted
Reply

As spider movies go, I always thought this was one of the better ones, even though everyone pans it. Love that scene.
Reply

a great commission



. Such a much better rendition than the movie

.
Reply

Reply

I agree with your assessment of the 'Arachnid' scene and also agree that an alternate ending is needed. preferably one where there is no cavalry coming in for the rescue.

Reply

Reply

Good job! Arachnid is one of my favs, but certainly missed out on a few things web related!

Reply

You really captured that memorable scene!
Reply