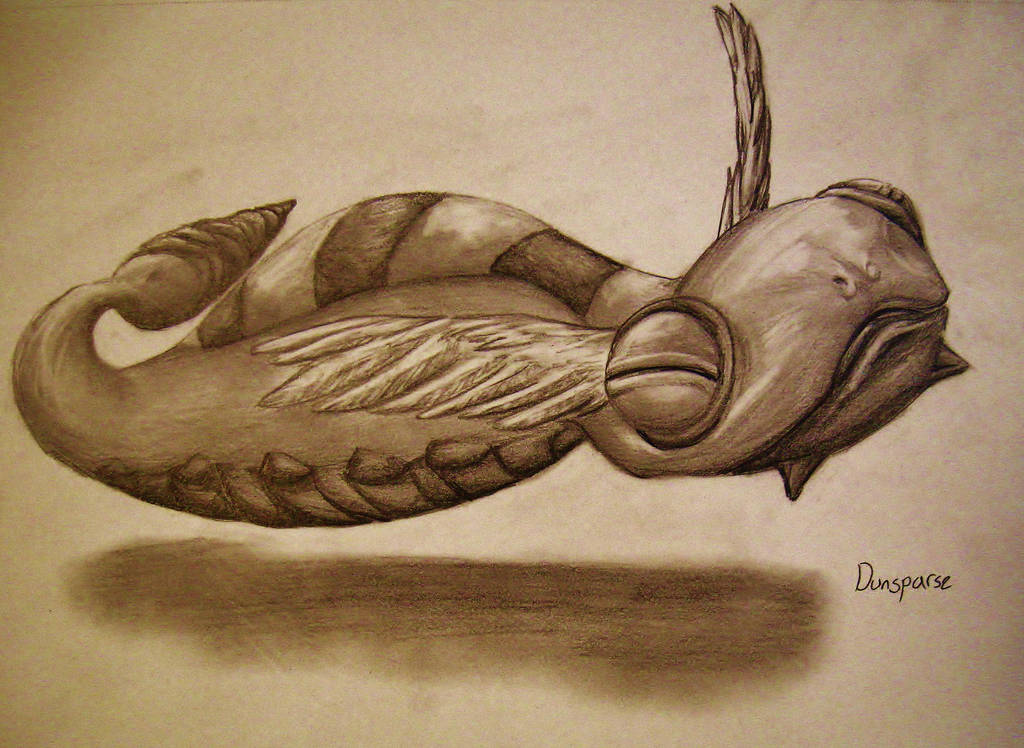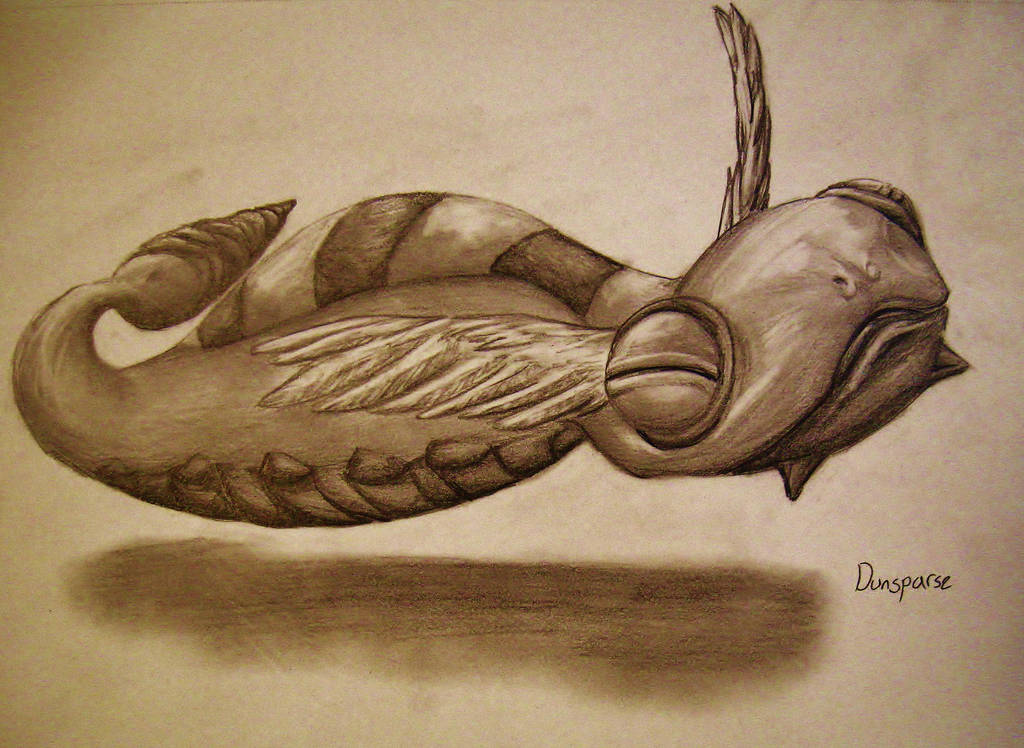 Watch
Not part of the Pokémon of the Week thing I've got going, but a lovely creature nonetheless. An underrated creature, awesome beastie. Much bigger than the darn TV show's blasphemy makes it out as...
Lovely little pencil shaded drawing of the beast. It drills its way backwards... into our hearts.



Yay! Goofy drill-tailed Japanese mythical snake thingie. XD
(...it's actually spelled "Dunsparce" though. Whoops!)
And speaking of how tiny the TV show made them... look here:
dogasu.bulbagarden.net/feature…
Those are KIDS holding them. They have to be HALF the size they're supposed to be. Or probably less than half, considering how tiny kids are in the Pokémon anime (...these kids are probably Ash's height or even shorter... and he's only 3 Pikachus--around 4 feet--tall, at the most.)
Reply

O____O Holy hell they made them tiny. That's like shrinking an animal the size of a big dog down to the size of... Pooter, or one of the medium-sized cats! What the... frack...

Oops. Dunsparse, dunsparce... sort of the same, English language being weird and all. .__.
Reply

Yeah... I'm guessing that the people who draw stuff for the show assumed they were about the same size as the Tsuchinoko (Japanese mythical snake critter they're based on), which is supposed to be in the range of 30 to 80 centimeters--basically between 11 inches and almost 3 feet. Otherwise I can't see where the heck such a HUGE size difference would come from. Especially strange since the TV show *usually* makes Pokémon seem a lot bigger than they really are supposed to be, not smaller (Charizard being almost twice the size of Ash... and then later on they try to claim he's a SMALL Charizard, and most others are actually BIGGER... when the average Charizard is officially supposed to be only 5'07". Whut!?)
Apparently the mysteriously missing bigness from Dunsparce went to Roselia--they're supposed to be 1 foot tall, but the anime made them so big they come up to this kid's shoulders instead.
i3.photobucket.com/albums/y80/…
XD
Reply