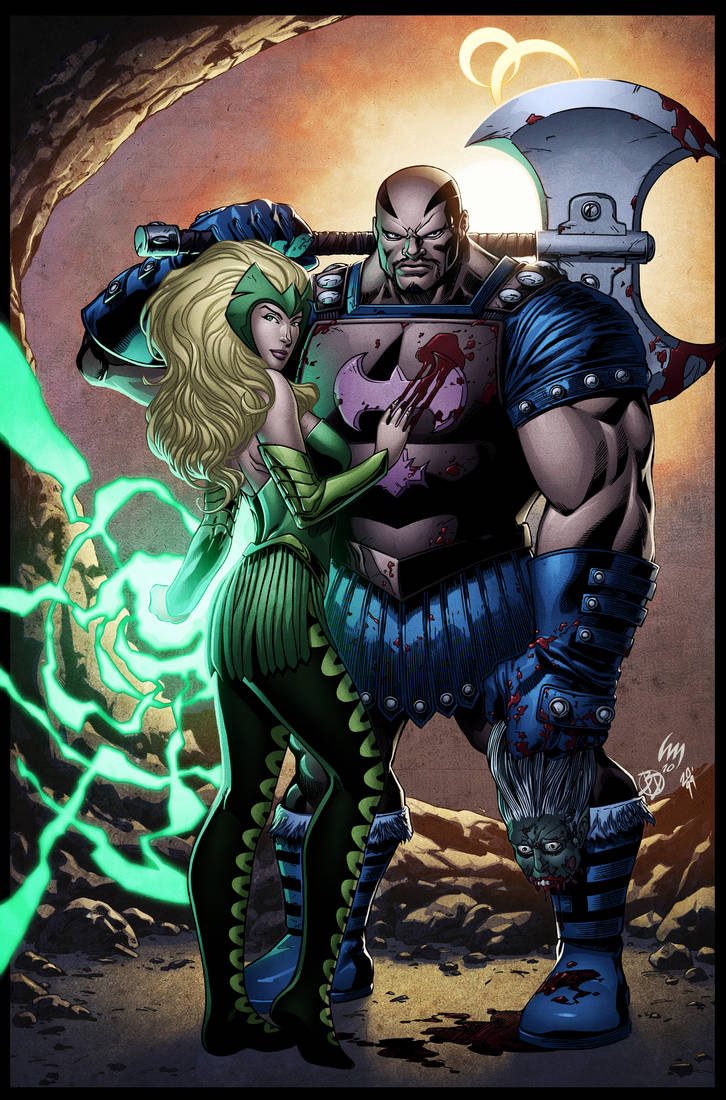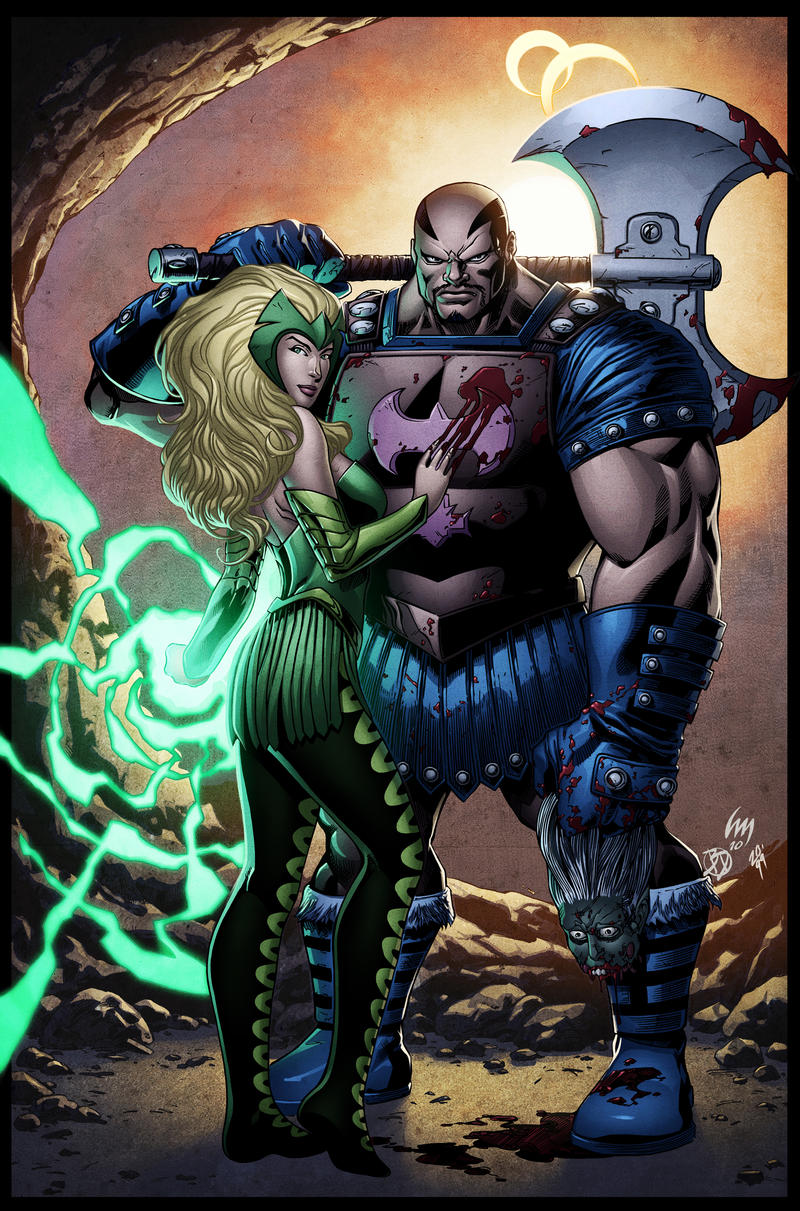 Watch
Enchantress and the Executioner.
Pencils by the Enchanting Master of Pencil Execution, Heubert Khan Michel/WrathofKhan. Check out his immense gallery at...
[link]
Inks by Super Duper Doug Stevens/BDStevens, also have a lookeys at his gallery of lovely inks at...
[link]
Colours by some idiot here on DA!

This was done for Doug, and in turn done for Heubert. Its part of a bunch of Asgardian pieces that Heubert recently did, they were all amazing, but Doug wanted to ink some and get them coloured up! I'll add links later to the other 2 pieces, they're being done by 2 other talented young guns!
I got the moodiest one haha! The other 2 are alot more energetic in the figures than this piece... this is very stoic in comparison. But I like that! I like a nice piece I can get down to taking some time over and creating a vibe. I had to muster up that Barbarian feeling for Executioner, and what better way than the dirty Fantasy sun.
Something I didn't see at first, but I cut a nice line of focus points diagonally through the image, led by the lineart of course. Works a treat.
Never worked on either Heuberts lines, or Dougs inks before. Lots of fun, will be doing it again

Hope you guys like it anyway

Cheers and Plaid