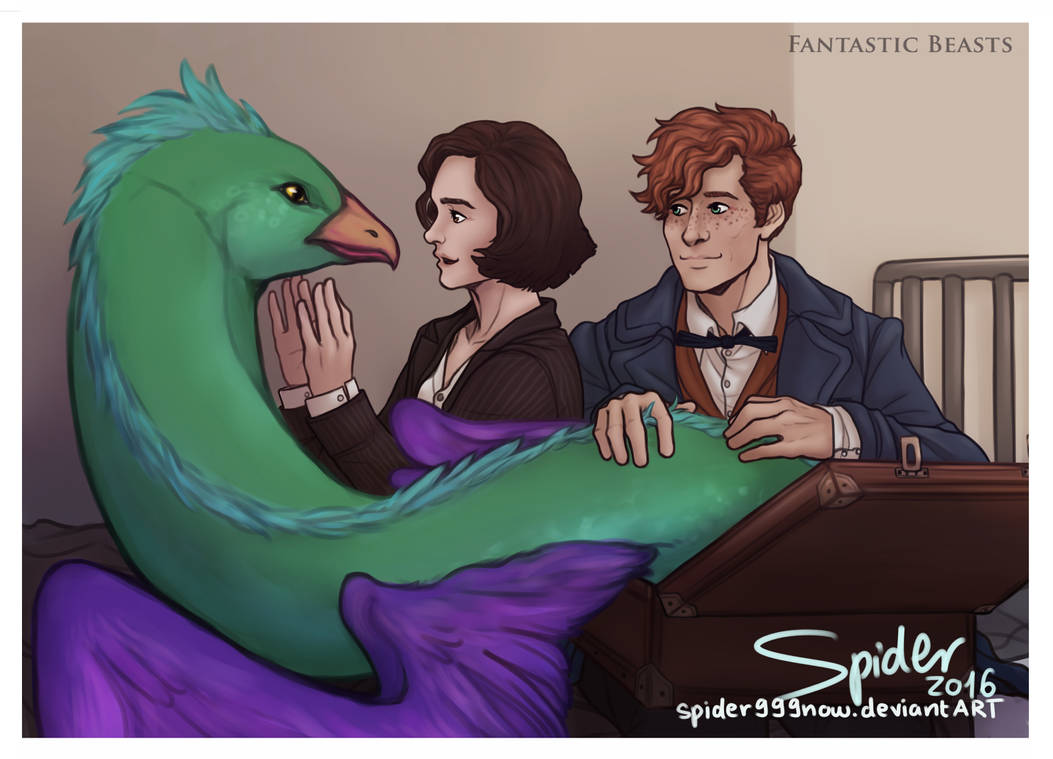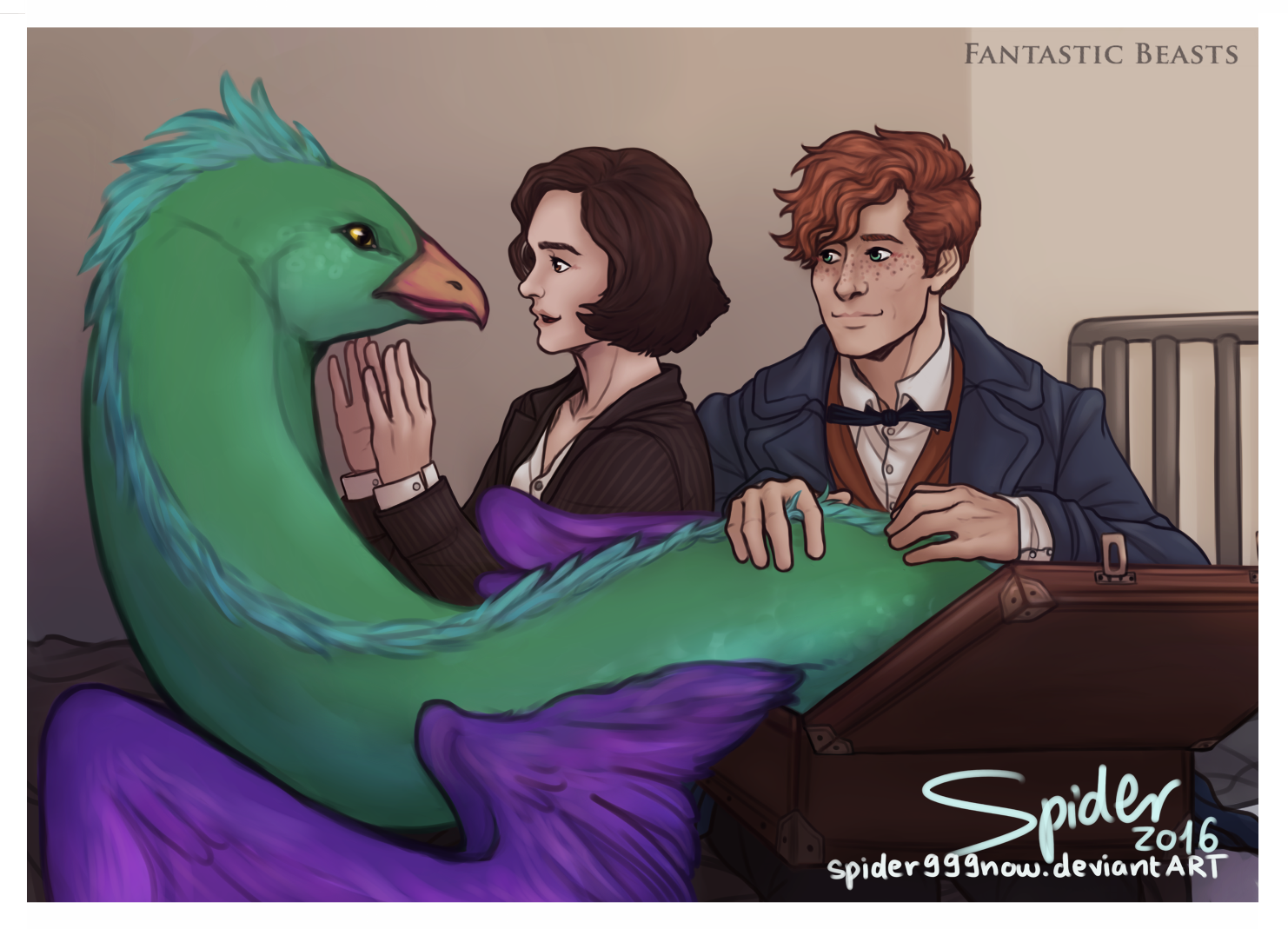 Watch
FINISHED!!!! ;7; i'm so full of energy right not!!! xD haha i just hope i'll be able to fall alseep :'D (school tomorrow)
plus i got the Fantastic Beasts Screenplay book today!!! it's so pretty ;U; AND I CAN'T WAIT TO READ IT!!!
and i just want to watch this movie again so hard! TuT it will be online in a month, right??? god- i hope so xD!
since i already drew a few fanarts of newt (and a few of his beasts) i thought it was time that i also draw Tina :3 they are so cute together! and it's so great that we know that they DO end up together and live happily ever after with kids, and grandkids (and at the and getting Luna in their family since their grandson marries her!!)
this just makes me so happy!
the beast i drew today is suppose to be an Occamy?? xD haha it may look a little different than the original one, but it mostly looks the same! just take it and don't overthink it! please
now, since i finished it (took mea around 2 afternoons) i will be able to study math tomorrow! yaaaaay~ T_T such fun
my other Fantastic Beasts fanarts:
and let me just cry over this soundtrack (yes, i watched The Danish Girl a few days ago... i cried)
www.youtube.com/watch?v=ucdNF5…
i have been listening to it for the whole time i was drawing this! ;u;
hope you like it
ADD COMMENTS
drawn by me
Paint Tool SAI
Newt Scamander, Tina Goldstein and an Occamy (c) Fantastic Beasts, J. K. Rowling
ps: i'm gonna answer ALL the comments (on other pics) and notes tomorrow!!! for real! :'D sorry, i started drawing and couldn't stop to do it before!