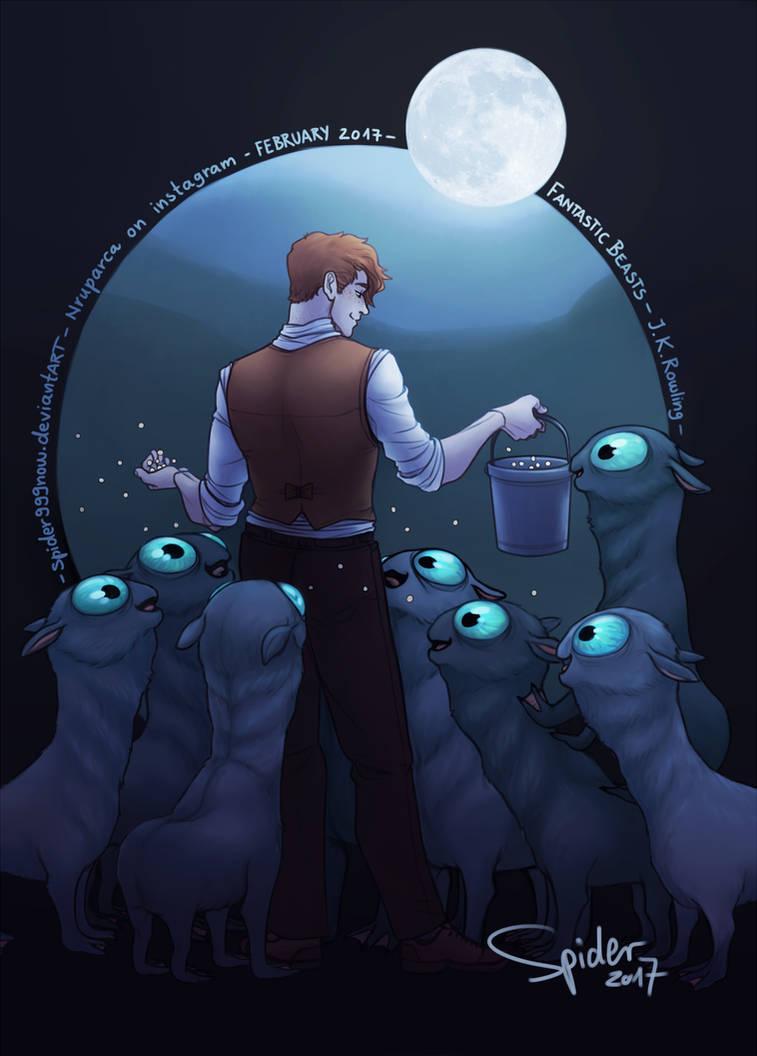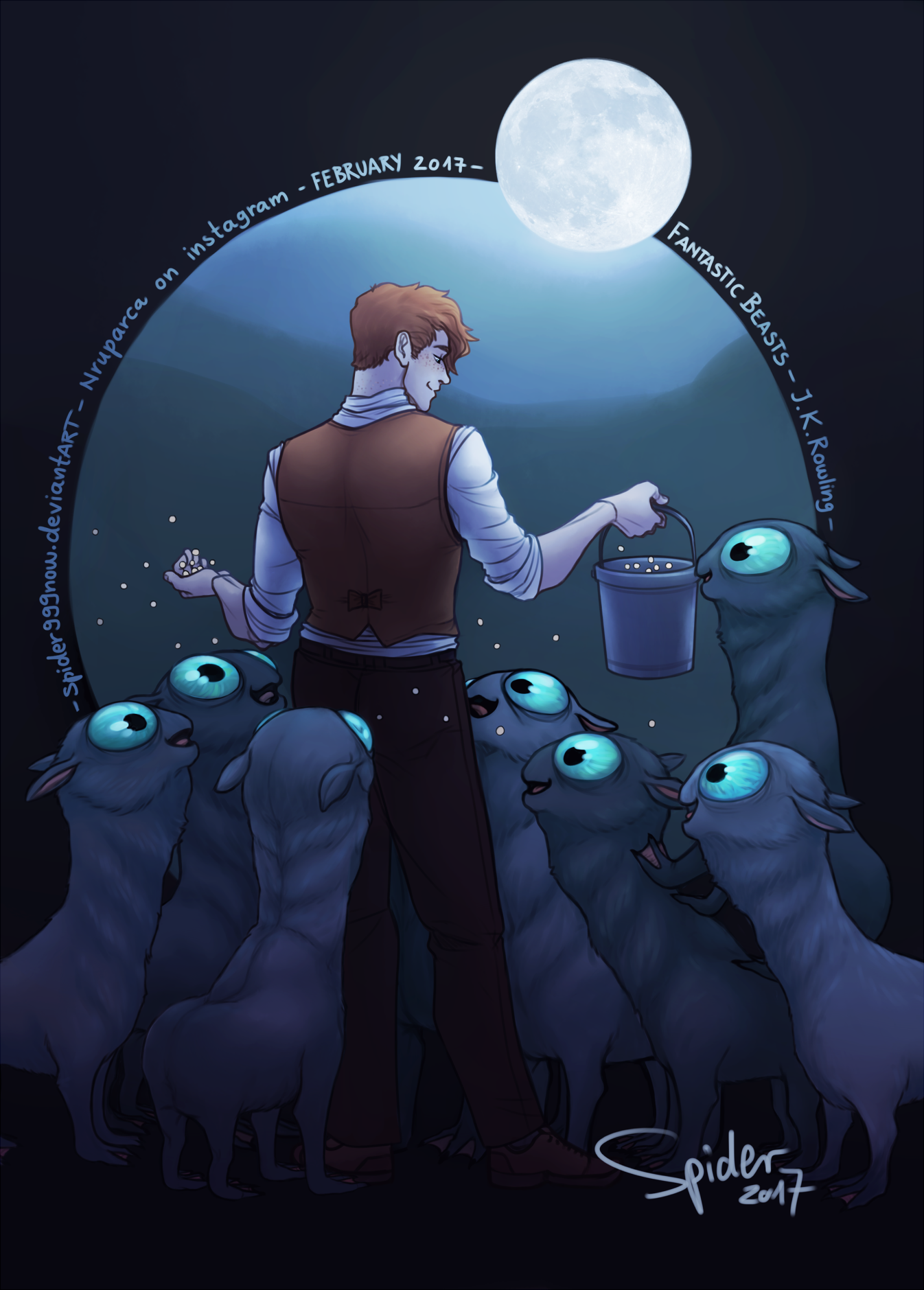 Watch
first things first: I'M SO SORRY FOR BEING SO INACTIVE ;__;!! i have no idea how this happened, ok maybe i do... school and stress...
i haven't drawn any fanart for a month! (not even sterek *cries*)
all i have drawn was for school >_<
and even when i had time to draw some fanart, i simply couldn't do it... it was the worst
but yesterday/today i FINALLY managed to draw sth!!! ;u;
a fanart that i had in mind for a long time!
a new piece to my Fantastic Beasts collection x3
this time i drew Newt feeding his Mooncalves aka cuties with big blue eyes OwO
i mean, just look at them!!
vignette2.wikia.nocookie.net/h…
plus i finally got my hands on the movie so i'll be able to watch it again sometime soon :3 maybe even today!
now i REALLY hope that i'll manage to draw sth sterek-y for the valentines day!!!
hope you like it
ADD COMMENTS
drawn by me
Paint Tool SAI
Newt Scamander and Mooncalves
Fantastic Beasts (c) J. K. Rowling
my other Fantastic Beasts fanart: