My serial of typographic excellence at deviantART, simply my favorite typographic artworks. Part 15, the next ten awesome works.
Artwork: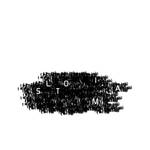 They say imitation is the highest form of flattery. David Carson would feel flattered, then. On that note it's not copying it's admiring a technique and trying it out for yourself. It's a part of the learning process. Sooo....anyone who says this is unoriginal, you're right.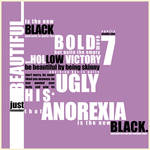 the first of the seven pieces I'm doing to practice typography. The first of my seven deadly sins: Vanity. "Vanity plays lurid tricks with our memory."-Joseph Conrad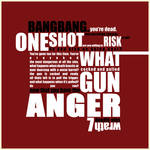 the third of the seven deadly sins. Wrath. "Men often make up for in wrath what they want in reason." - William R. Alger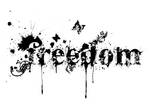 Freedom is not free. It comes with a heavy price tag. How much are you willing to pay for yours?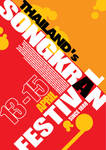 Just a simple typography to present "Songkran Festival" in Thailand. something odd. it' about water but use red. because I like strong color and feel blaze.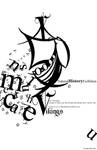 Again, one of my new assignments, this time for Typography class. My assignment was to design a natural history exhibition poster using only type.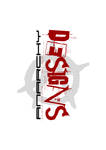 It's in the title...

A series of typeset prints done on card with paint. .. . .sooo much fun too do!!!
:thumb49027519:
Last type project for the night, I promise. For this poster, we were given all the text, Arial, and Arial Black. We were limited to 12, 24, and 36 point at first, then allowed one size of our choosing to go along with them. No colour, lines, illustrations, etc were allowed -- and so, those lines from the letters are really just capital I's.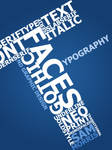 i needed a front page for a typography unit at college and this is what i made, i like it dave was right anyone can do this sort of effect. note - this isnt the final size i just shrunk it down because i didnt want to wait for ages for it to upload. and it looks nice at this size.
Artist:









Previous:
#1
#2
#3
#4
#5
#6
#7
#8
#9
#10
#11
#12
#13
#14
+++ all my typographic favs will be displayed on
www.typopolis.de
+++
+++ all my photographic favs will be displayed on
photo.stefano-picco.de
+++
my art, not design

community