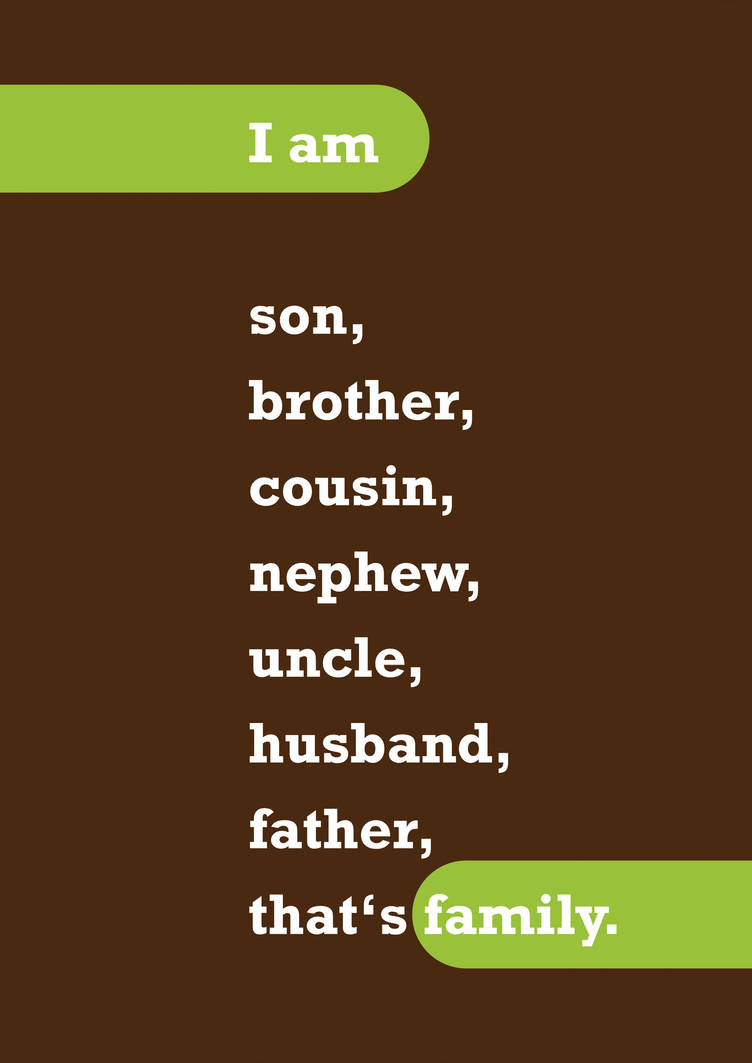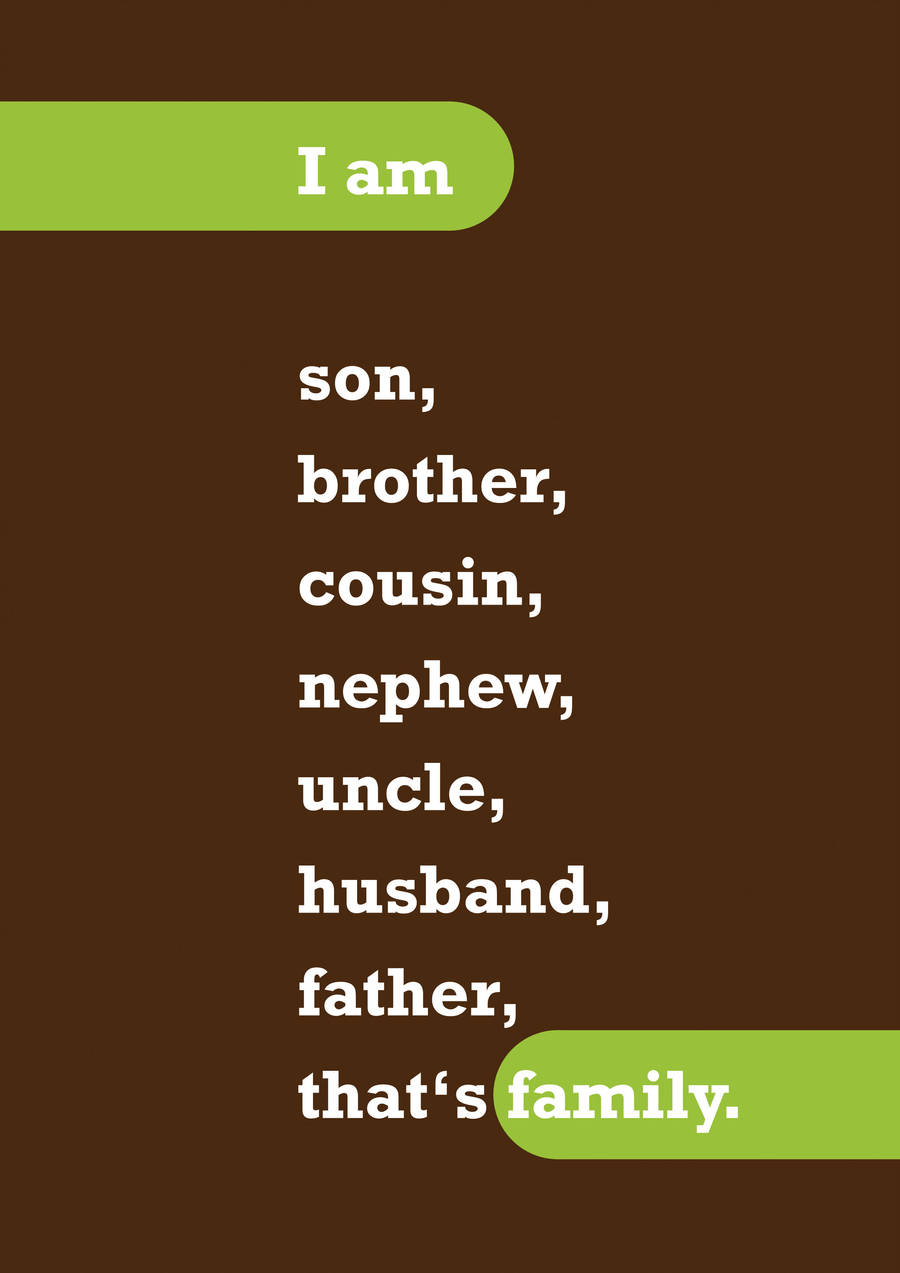 Watch
I am family.

Type: Rockwell

Schöne Idee, gefällt mir!
Reply

Hey,
Very nice concept and I like the idea ... but, I just had to notice: What about women's share?

Perhaps you could do an accompanying piece? You know, like: "daughter, sister, cousin, niece, aunt, wife, mother" and perhaps a brown-pink color template?
CU & greetings, Miou Q.

Reply