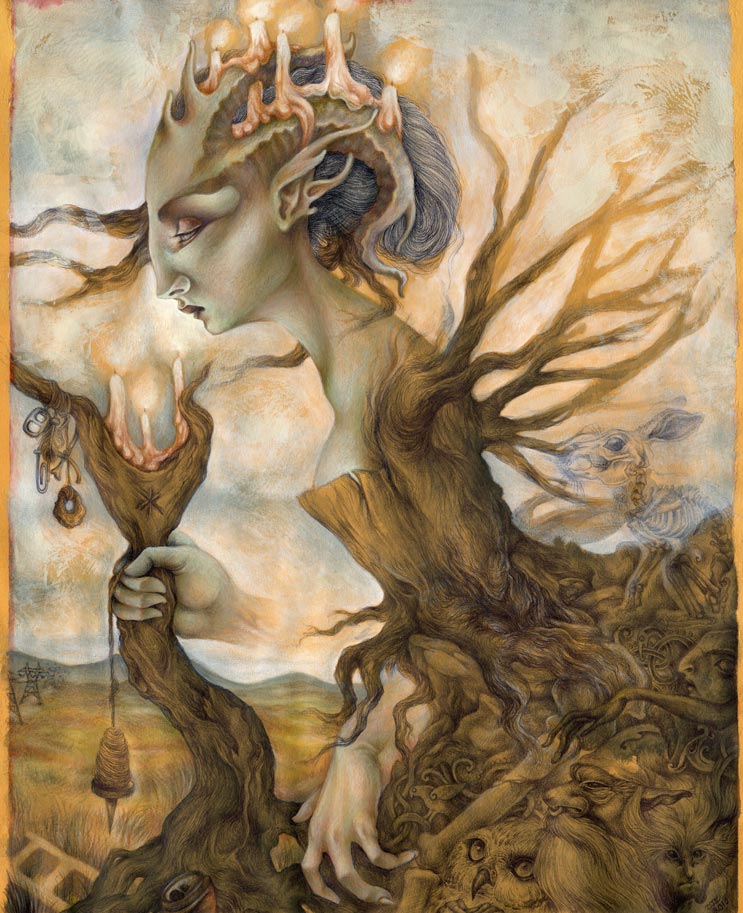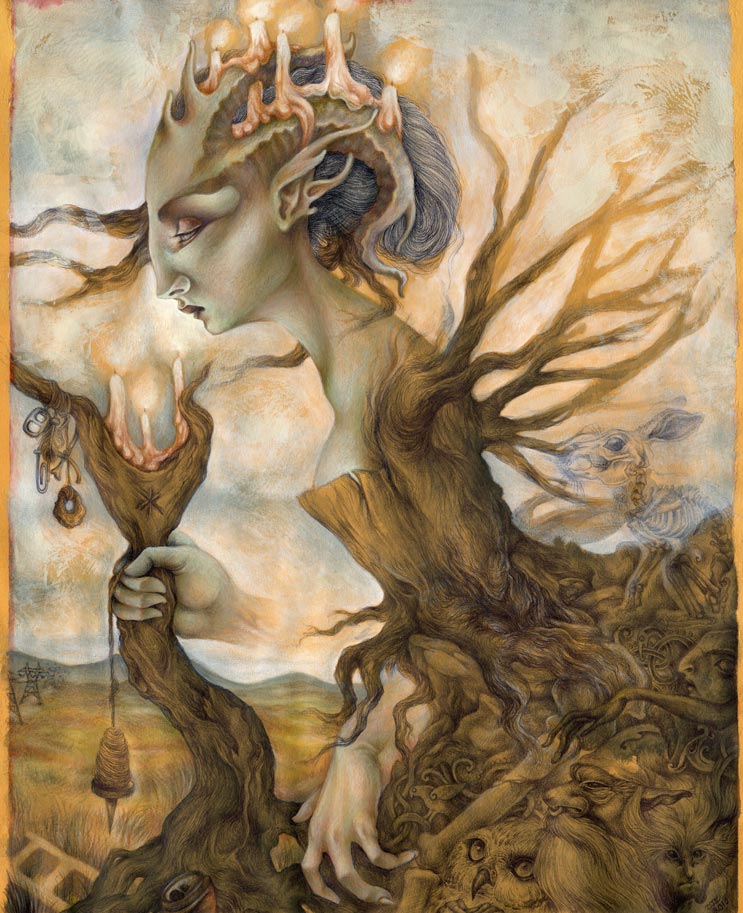 Watch
I've been working on this piece on & off for about 2 years. I'm not sure what to title it yet so I'm tentatively calling it "Ancestors" for now. My ACEO
Huldre
was the precursor to this image. It's rare that I will deliberately choose to depict the same figure twice, but this particular one was really calling out for a more thorough treatment. You can also see an in-progress shot
here
.
The main figure is my own personal interpretation of Frau Holda ghostly emerging from the mound. The image gives the impression of being a scene from a bygone time, but upon closer inspection there are modern elements to elude to the fact that She's not just a figure from the past.
Media include: ballpoint pen, colored pencils, watercolor, and colored inks on toned paper.
Edit August 30, 2010:
I finally got around to re-scanning this image so that all the creatures in the lower right hand side are visible. Some of them were cut-off in my previous version since the whole piece would not fit on the scanner. I'm also now offering prints of this piece!