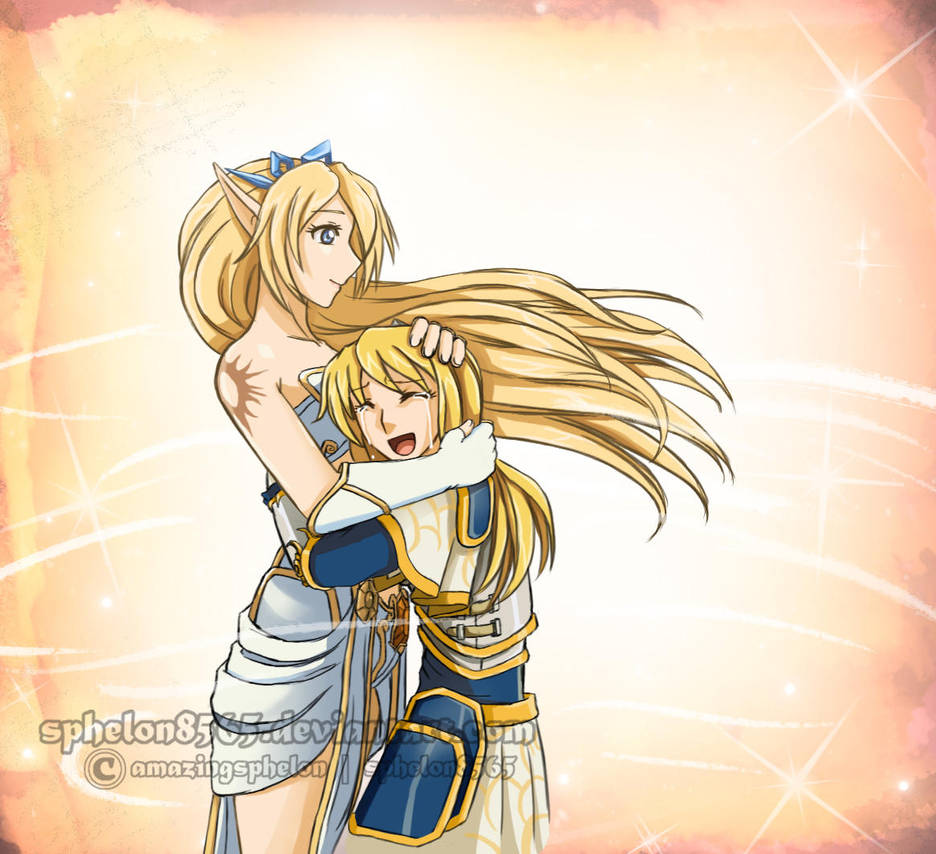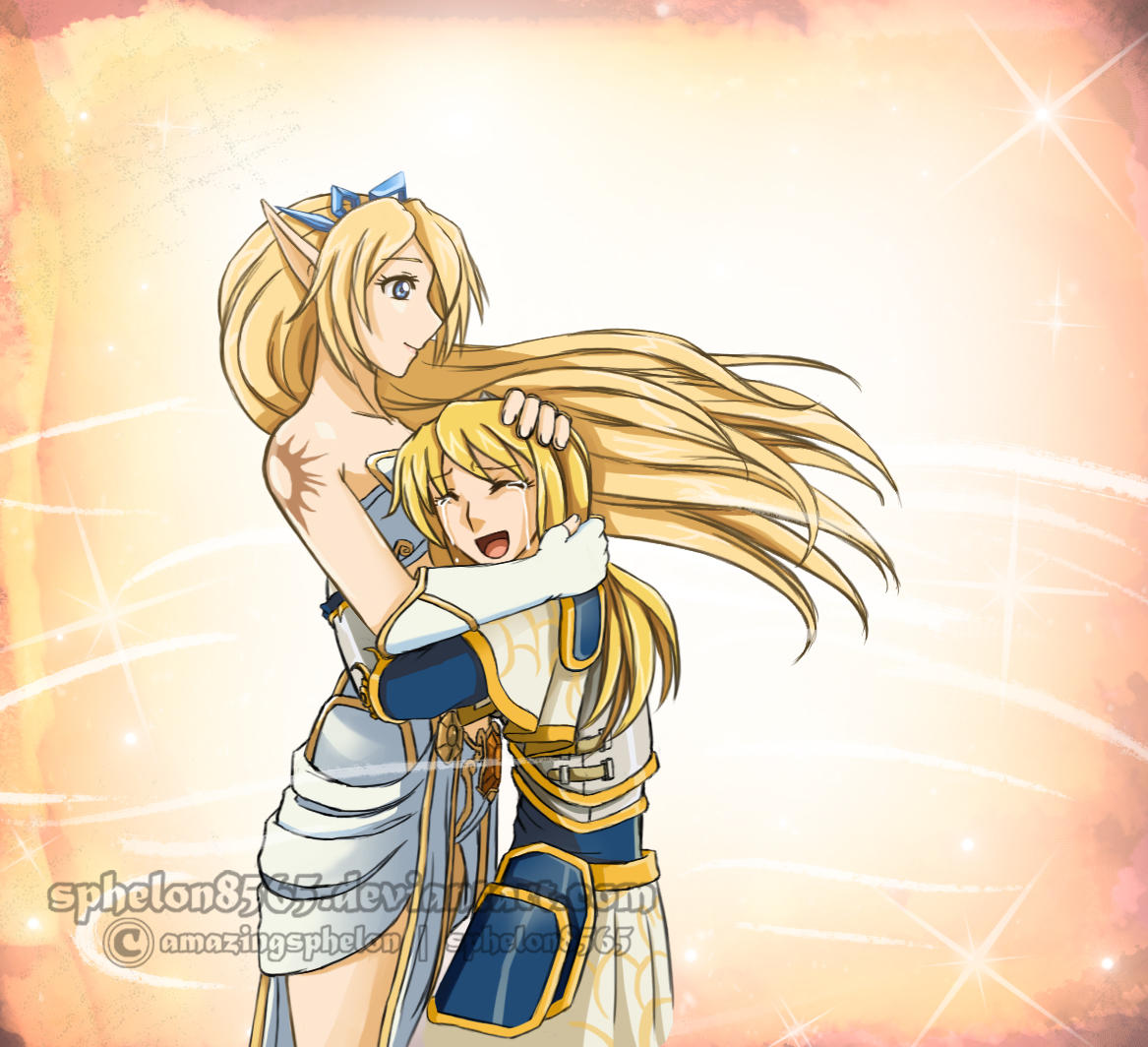 -------------------------------------------------------------------------------------------------------------------------------------------------------------------
COMMISSIONS OPEN!! **
click on the blue links to get informed!

Standard and Discounted (PAYPAL) ||| DA POINTS (POINTS and Paypal)
-------------------------------------------------------------------------------------------------------------------------------------------------------------------
Oh well since I can't help myself abit here during the jobhunt...but hey, I made this quick digital artwork
in 4 hours sharp today!

this features Janna Windforce hugging out Luxanna away from her doubts and hopelessness as her true friend.
This is my response to how League of Legends put Lux as Janna's only friend. (last time it's on their wiki pages and well
I do still have an evidence on me just in case.... and up to this day it's still in their official riot games website, the one with the champions info:
gameinfo.na.leagueoflegends.co…
gameinfo.na.leagueoflegends.co…
jeebus I'll put this at 06/02/2017 but the information is way way back even before that Ekko spotlight update inbetween after Jinx's officially released. strongly around early 2014 and middly 2013)
I have no idea what kind of direction their pulling in too nowadays so I'd think it's the appropriate time for it

I should have done it earlier last year but couldn't due to improving my own artskills.
and I'd think they made Janna into a super being some sort, but hey I'd I still have a love for her old lore.
Gladly I had save this concept since back then.
related***to Battle Rehime? sure why not, in the meantime it's a pure League of Legends fanart...
see you guys. 05/10/2017
========
Links
========
sphelon8565.tumblr.com/
sphelon8565.tumblr.com/post/16…
P.S. oh yeah this is one of the few concepts that I wanted to do back in early 2014.like around April but I couldn't and I was on a freelance work and an art workshop back on those days.

Reply

hihihi it looks like lux (lux like lux? looks like looks?

) has cat ears

Reply

Reply

Janna is a tall lady, isn't she?
Reply

Yeah, kinda

I technically used the reddit heighting chart reference here:
www.reddit.com/r/leagueoflegen…
other than that, Lux is just as short as Sakura Kinomoto. thus making Janna taller than she seems.
Reply

aww! this is so lovely and motherly. you can feel the emotion pouring out of this picture. such tender beauty. this is from league of legends? i saw the commercials and this gorgeous sexy yet powerful girl is played by miss kate upton. as for the picture and her name being janna, you did a heartwarming sweet job on this. i am really an emotional person so i give this a plus. this beautiful pic of the hour.
Reply

Thank you very much for commenting at this peace

glad you like it. and you pretty much pleased
pretty Janna and Lux here.
And yes, this is a League of Legends Fanart

, as much as I got curious of what you said about this commercial

currently I had no idea of what you just suddenly said. Unless you have a small evidence some sort about that features Kate Upton.
Reply

actually she is in the commercial. anyway if i had a phone i will download this game and i like your pretty art work btw. even if i had no idea whether she was in this or not she is so beautiful and this is a better game than bubble witch and candy crush.
Reply

I'll pick to comment on this
everything looks simple and nice
good job you can try using more spaces :>
Reply

Aww, this is such a cute piece

I love the closeness among the two.
Tenderness like this just gets to me TwT
Reply

Haha! thanks for that comment

Glad you like it sensationally for an art piece scene

Reply

they are very cute! Great job

Reply