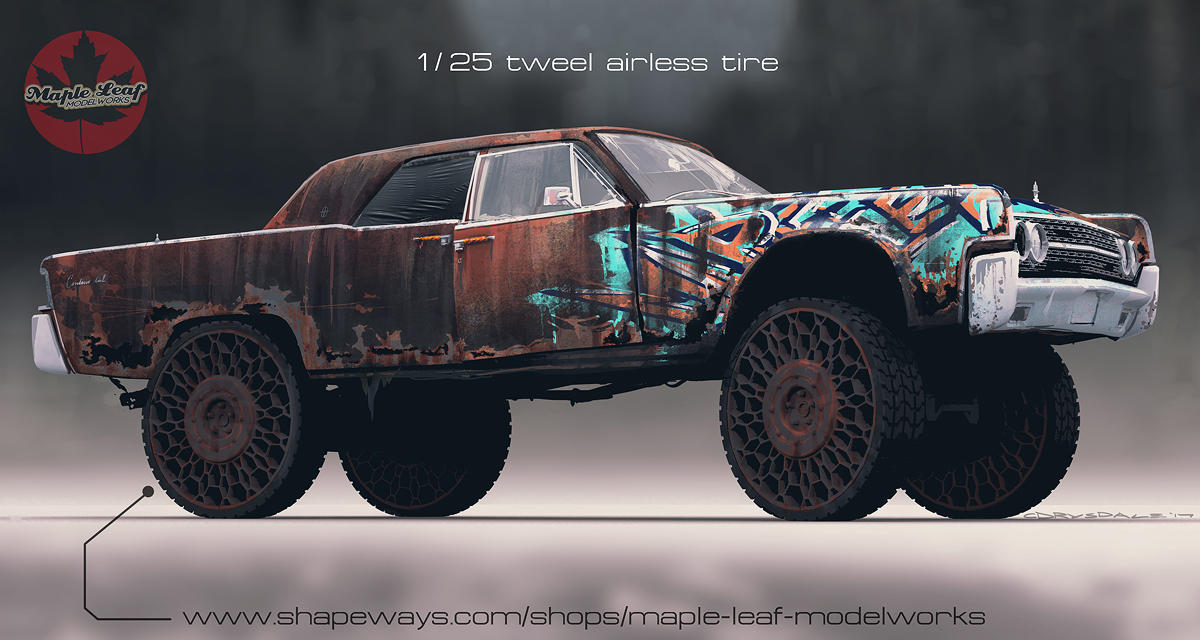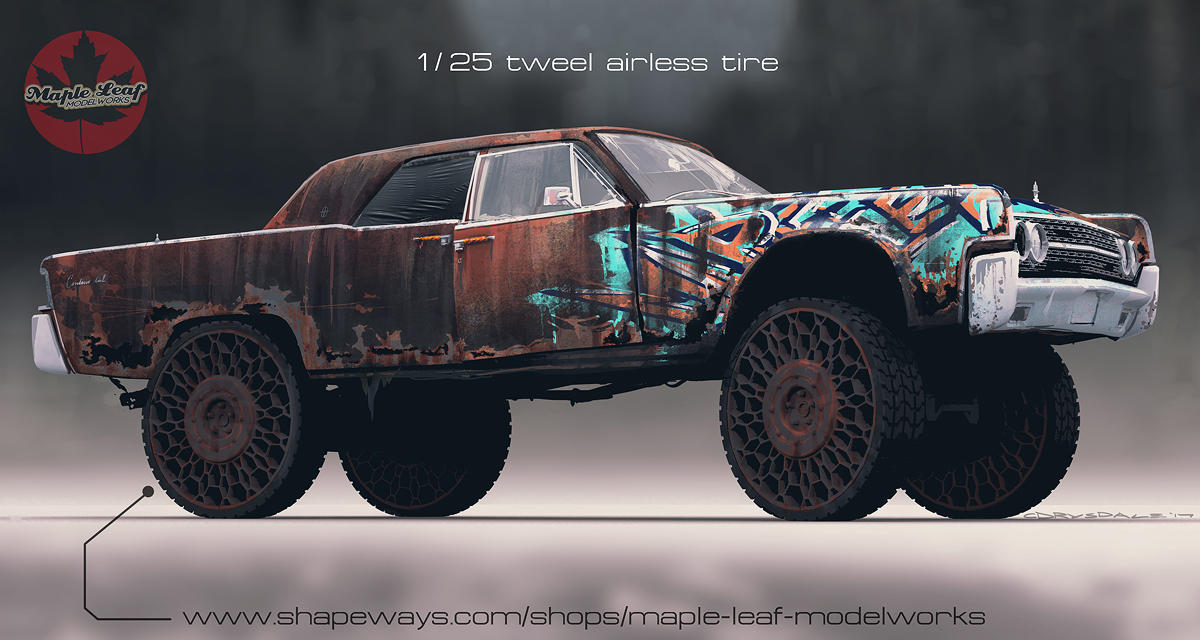 Watch
Over the last year or so, I've been 3D printing scale model car parts for my own use. I thought I should make them available to a wider audience, so now I'm selling the parts via my Shapeways store, Maple Leaf Modelworks. This image is a quick mockup of some of the parts I've created so far and and how I envision them being used!

Airless tires are such a waste of money.
The biggest advantage of a real tire? You can adjust pressure for the terrain. More for fuel economy on asphalt and less for ANY offroad navigation.
Airless tires cannot be adjusted. SUVs are on disadvantage both on asphalt (deformation of this cellular structure should take be substantial and thus consume a lot of energy) and offroad.

Neither they are mine-resistant at any degree.

But they do look futuristic and cool. Sometimes that alone is enough to sell stuff.
Reply

What I want to see is what happens when a Hummer on tweels drives through a mud pit. Suddenly, every wheel weighs 300 pounds, packed with mud...

But they do look damn cool!
Reply