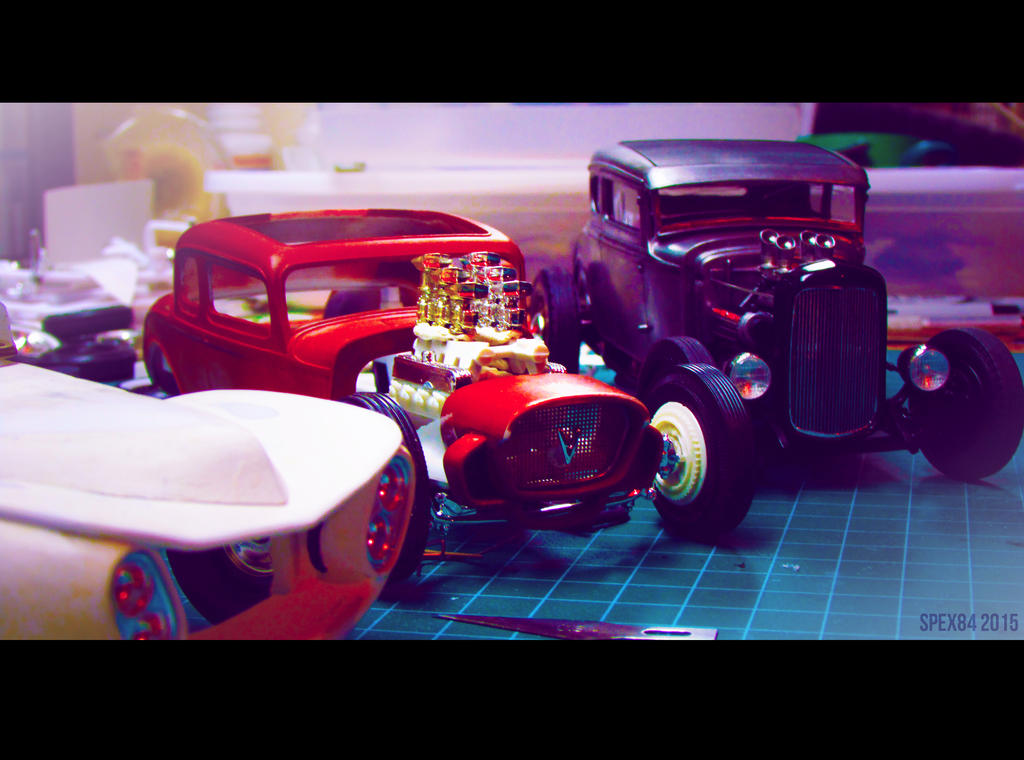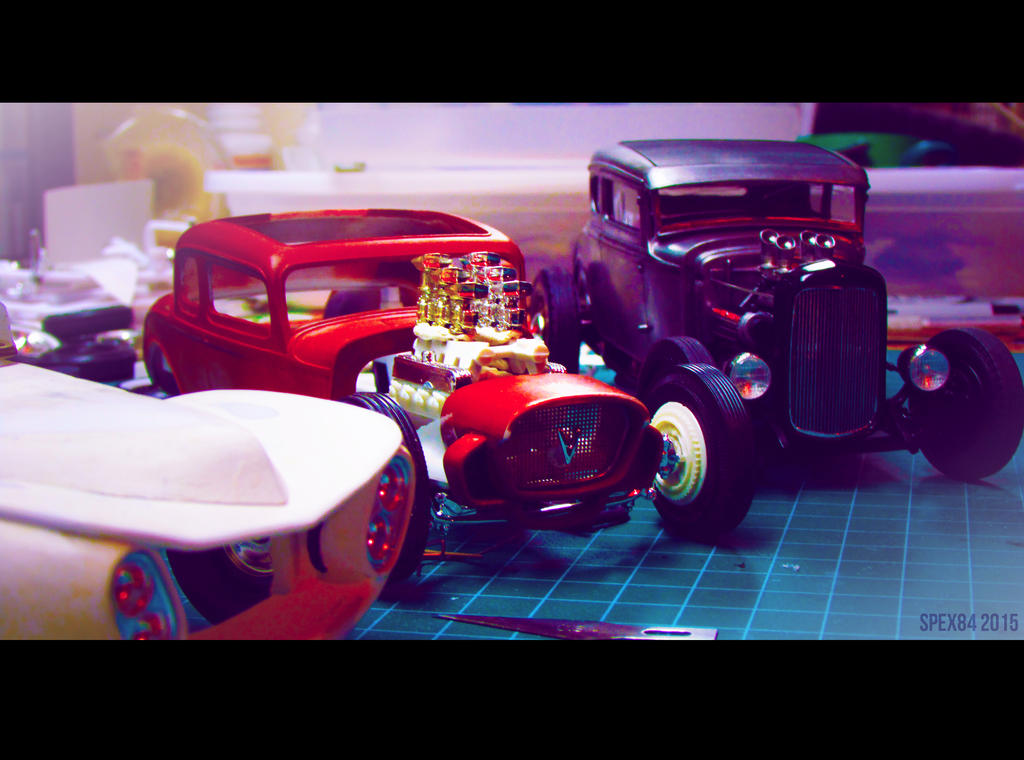 Watch
Over the last few years, instead of drawing as much as I should, I've been building scale models, mostly of 1940s-60s style hot rods and customs. It's a lot of fun and very little pressure, I just build what I like.
Pictured are a recently completed '30 Ford build, a '32 Ford 60s custom show rod, and a full-custom late 50s style '40 Ford with canted quad headlights and a bunch of other bodywork.
Eventually...they'll get finished.