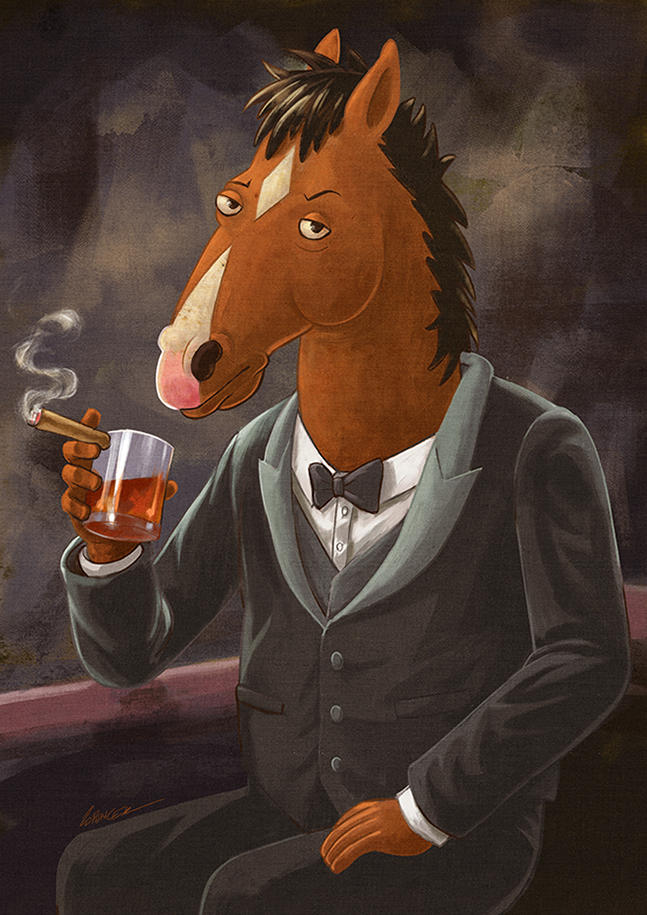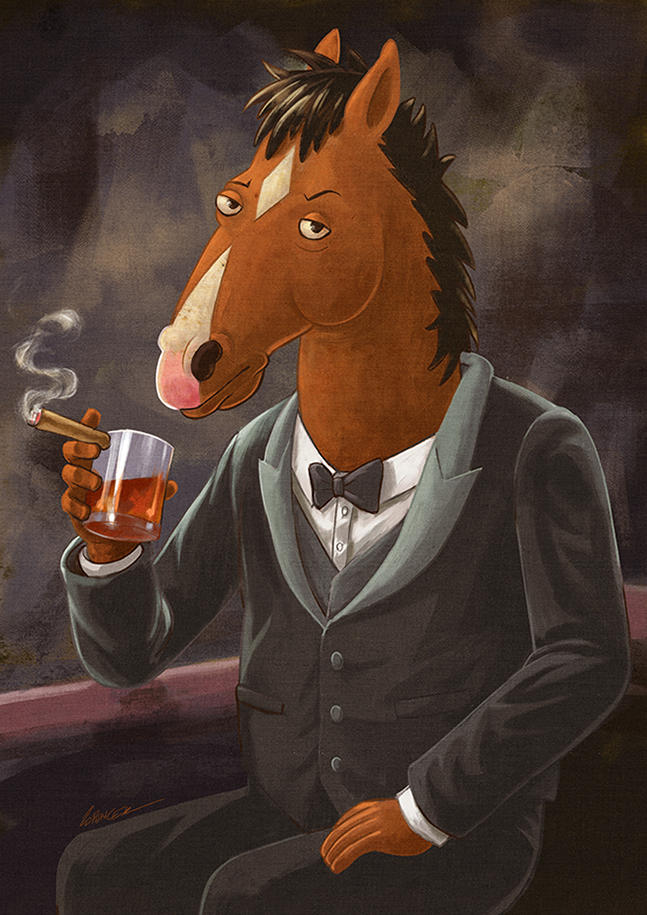 Watch
This was my second commission for the same person that I did the Fry painting for.
If you don't know who Bojack Horseman is go watch his show on Netflix.

Looks really good, I especially like the look on his face, the pose and the shading.
Can't wait for the new season of this show.
Reply

Hey, could I use this for an article I'm writing about BoJack Horseman? I'll be sure to give you proper credit!
Reply

really cool, love the "painting" effect! and also love Bojack Horseman haha
Reply

Reply