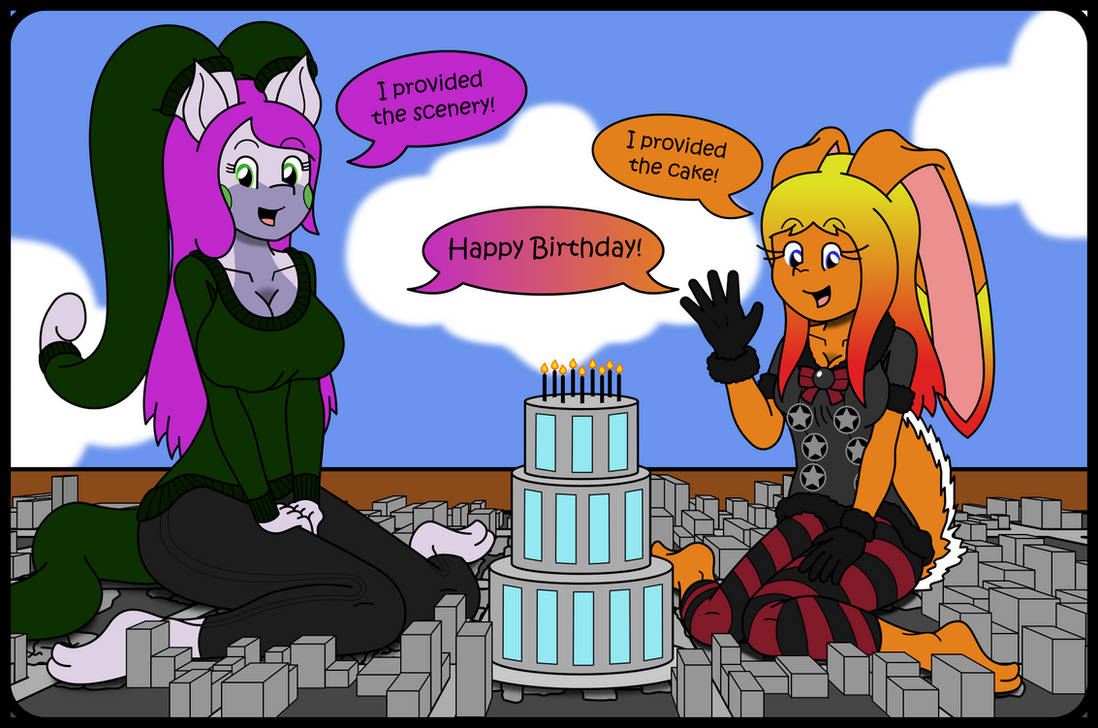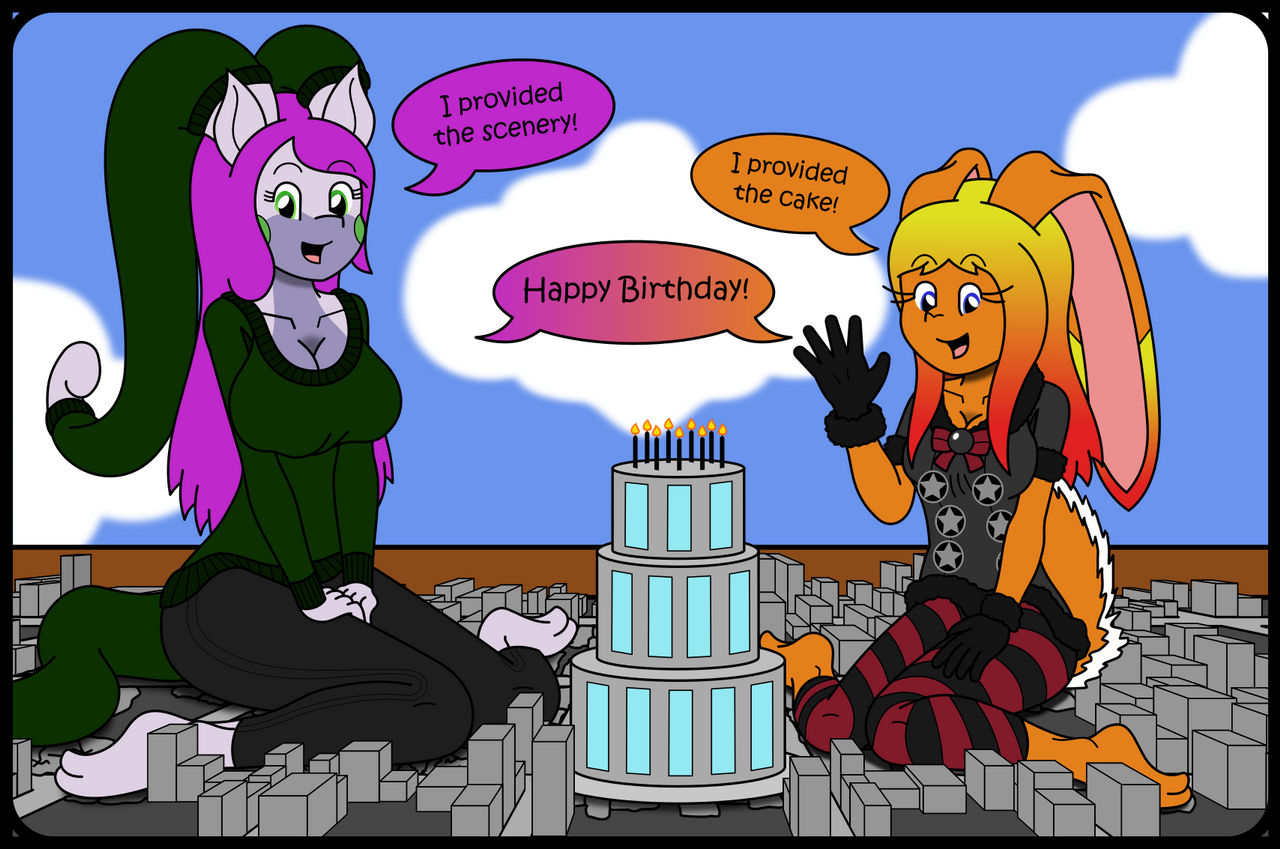 Watch

Wonderful poses.
(gabs has nice rear >w>)
Reply

Are the candles on a building or is the cake in the shqpe of a building and has been placed on top of regular buildings?
Reply

It's a building-shaped cake placed on top of 'regular' buildings.
Reply

asdf

the colors ;w; i didn't expect the colors! or the picture even. but wow, it looks real great. i can't believe you had the patience to even line tool the whole city with perspective and everything...do i even want to know how long this took cwc;;;

anyway thank you a whole lot for this! these two are certainly the cutest characters of yours i think (though others give them a good run for the money), and the scenario is a real winner. i will always take the mass crunchery <w<

i dig the gradient fading on the speech bubbles to indicate who is speaking, that's pretty neato

thank you again for this ;w;
Reply

Thank you! I can get pretty meticulous when I want to, but, you probably don't want to know how long it took...

I honestly wasn't sure what scenario to take, but I thought this would be a logical (and literal) next step from the impending crunchery of last year.

It's one thing I use frequently, but it doesn't go well if more than two people say the same thing....

You're quite welcome! Happy Birthday!!!
Reply

Man, why does this have no comments? >_>

You always do such nice jobs with large coloring projects like this. Gabby and Sugar look really great as always.

And yeah, being early is better then being late, though I'm sure no one minds getting a gift at any time~
Reply