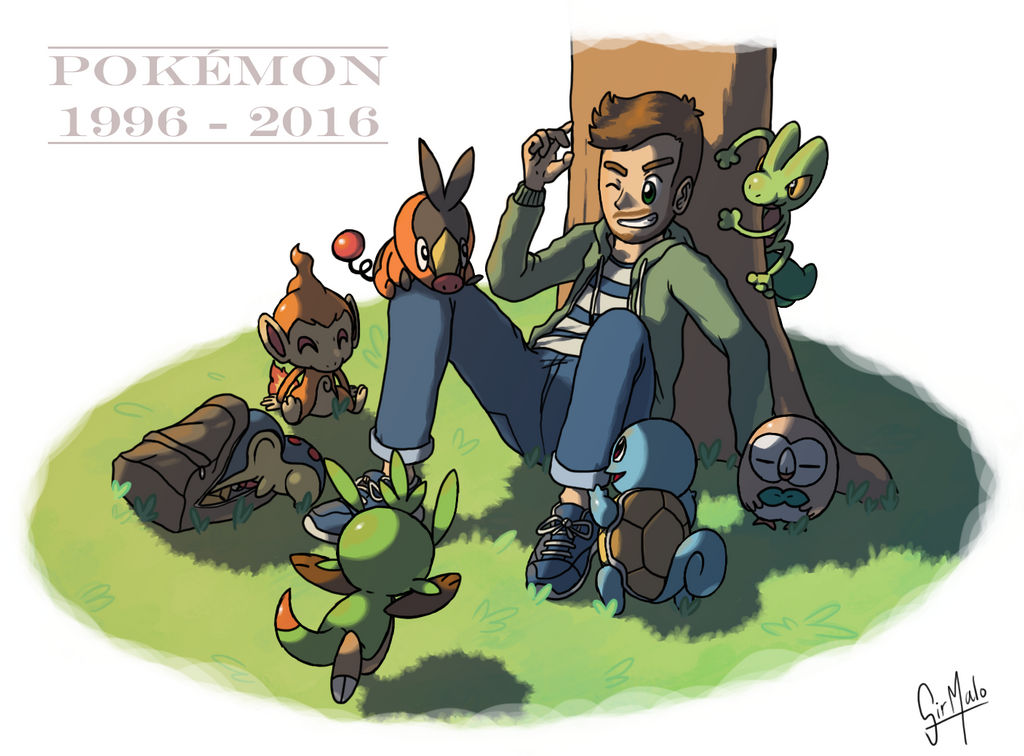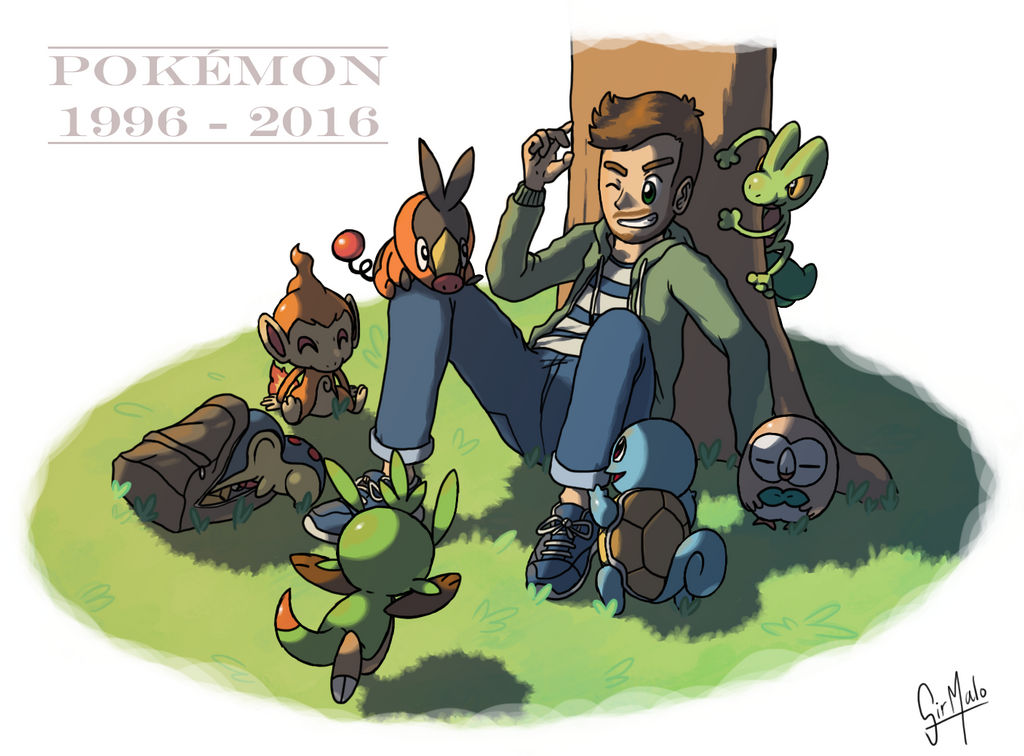 Watch
My entry for a contest on Pokémon Trash celebrating the 20th anniversary of Pokémon and the release of USUM. I decided to depict myself with all the first starters I've picked the first time for each generation (yeah I've never been a fan of Water-typed starters).

Took me ~7h. I wish I had more time to add some details and work more on certain things (such as the tree), but the deadline was about to expire.

Tell me what you think about it!