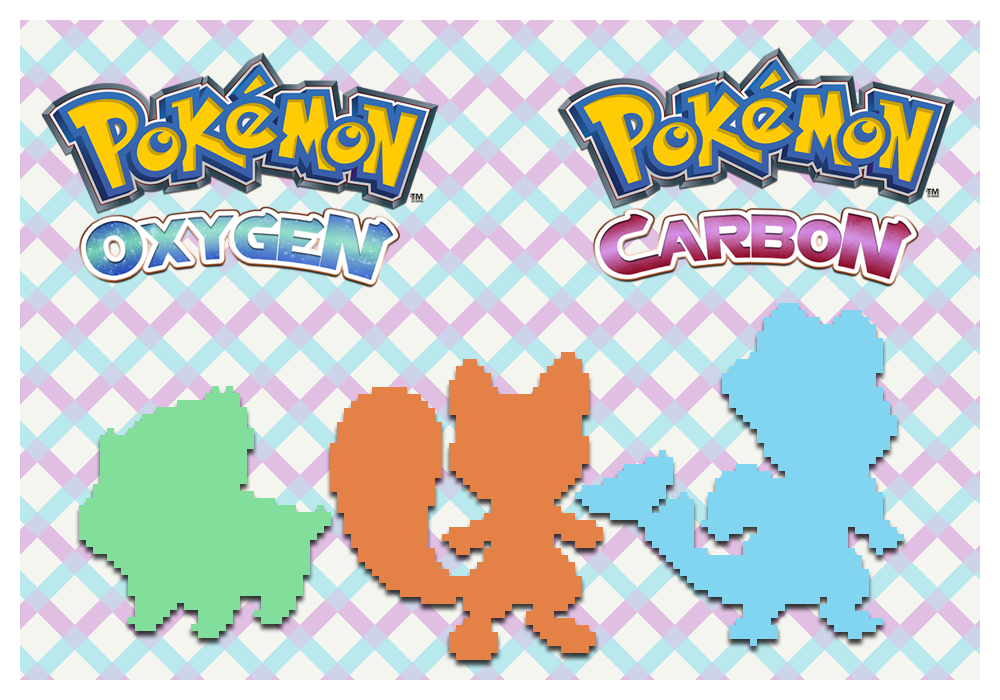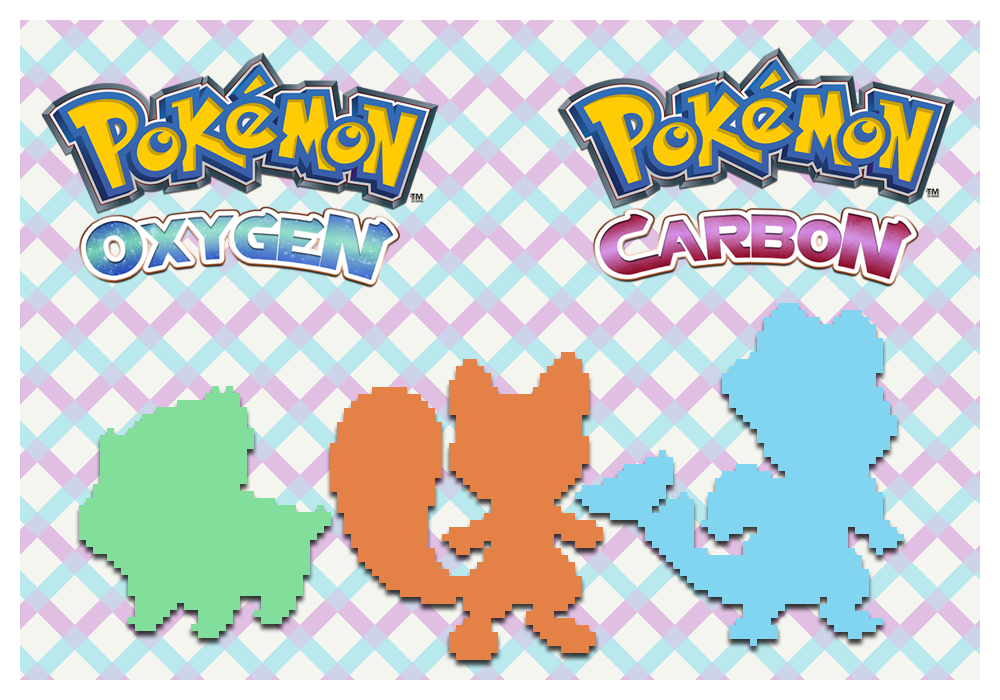 Prepare to explore the Henchi region ! Meet more than 80 new Pokémon, defeat a whole new Pokémon League in totally original places and try to solve the mysteries brought to light by Professor Larch...
More information to come soon, so keep in touch ! Meanwhile, you could try to guess (or even draw !) how those starters look like

Pokémon Oxygen and Pokémon Carbon will be developed on RPG Maker XP thanks to the Pokémon SDK starter kit made by Nuri Yuri. It features, in addition to the new Henchi region and its Pokédex, a few new elements you'll be able to discover soon.
Sprites and logos by me
Thanks to

, Zelda/Wicey, Nuri Yuri and all the PSKD team, and many others !

May I ask? How did you make the logos?

Reply

I made them with Photoshop, using many layers styles (shadow, outlines, gradients...) and textures.
Reply

How do you warp the text while also warping the gradient overlay of the text? I had this problem where when I arch the text the gradient does not arch with it. 😅
Reply

Once you have your text with all the effects you want on it, pixellise it in order to "fix" the layers styles, then arch the text.
Reply

Nice ça promet

Il y a d'ors et déjà une présentation du projet quelque part ou pas?
Reply

Non pour l'instant je n'ai pas grand chose à présenter si ce n'est des tonnes de croquis et idées

Donc ça attendra encore un peu
Reply