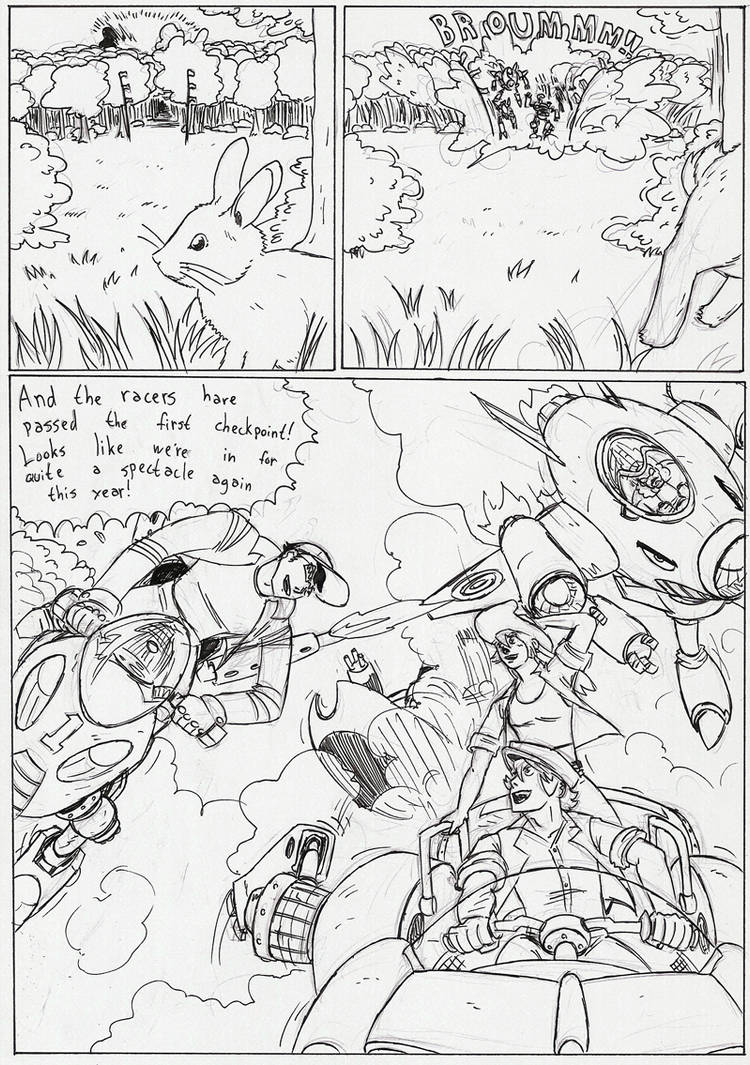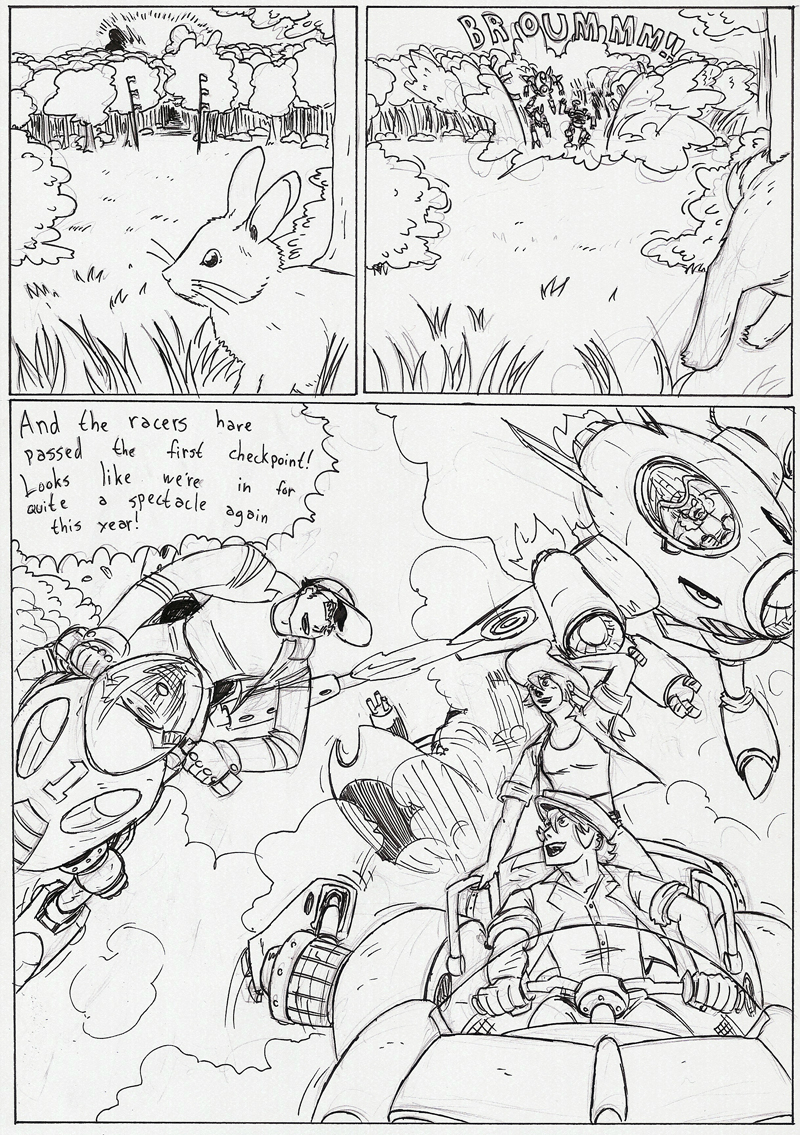 Watch
Well, here it is, my 24-hour comic attempt. In this comments section I shall chronicle what is essentially the realisation of my folly and hubris.

This is the first page. Even in my own, usually self-deprecating opinion, I feel like I got off to a pretty good start. The rabbit, for one, is completely adorable. I don't know how I managed to draw it. Usually I go all AWW A BLOO BLA DAWWW when confronted with cute critters or pictures thereof.

I want a The Speed Machine. It should win for being the coolest.

Also, I agree with Squid.
Reply

Secretly I wished for your failure the second I saw this. It was far too awesome for 24HCD, and my blood boiled with envy and resentment.
Reply