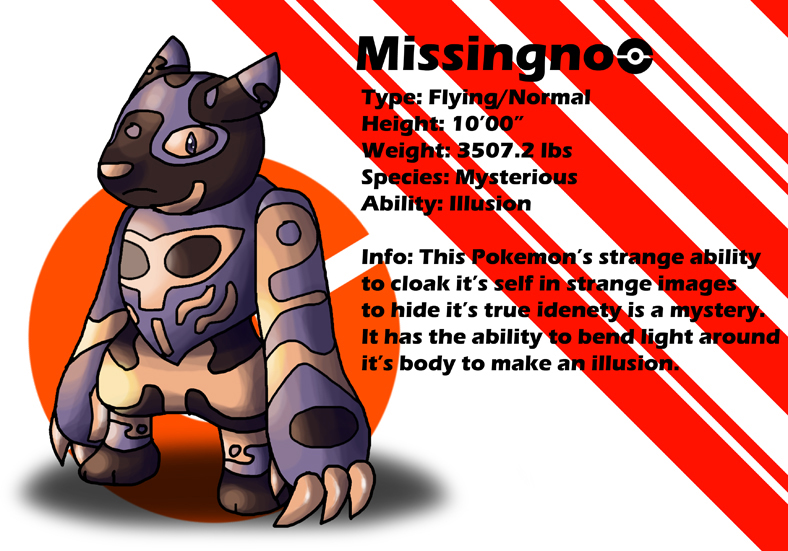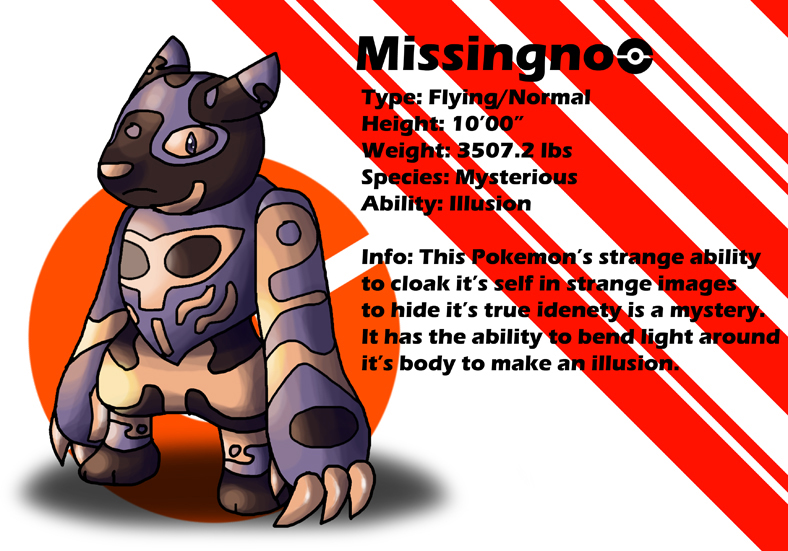 Yeah I like Missingno.
In case any of you don't know what it is. It is the most famous Glitch Pokemon that people have known.
It the Pokemon that takes place in the National PokeDex
as #000
But It has taken different Forms. It has taken
*A Pixelated Form
*A Skeleton Kaputops Form
*An Skeleton Aerodactyl Form
*Also a Ghost Form
But I noticed something about the Pixelated form.
If you took the Original Sprite and made copy of it and fliped it around and placed next the the Other one. It made an Image. A form that I could Easily See. So I made an Image of it that People could see. So This is Missingno's
Form

Well at least what I think it could be.
Anyway Here's the Info
Name: Missingno (
Missing
+ Number or
No
.)
Type:

/

Height: 10'00"
Weight: 3507.2 lbs
Species: Mysterious
Ability: Illusion
Info:
This Pokemon's strange ability to cloak it's self in a strange images to hide it's true identity is a mystery. It has the ability to bend light around it's body to create illusions.
Enjoy :3
Missingno = Game Freak/Nintendo
Concept of Missngno's True Form =