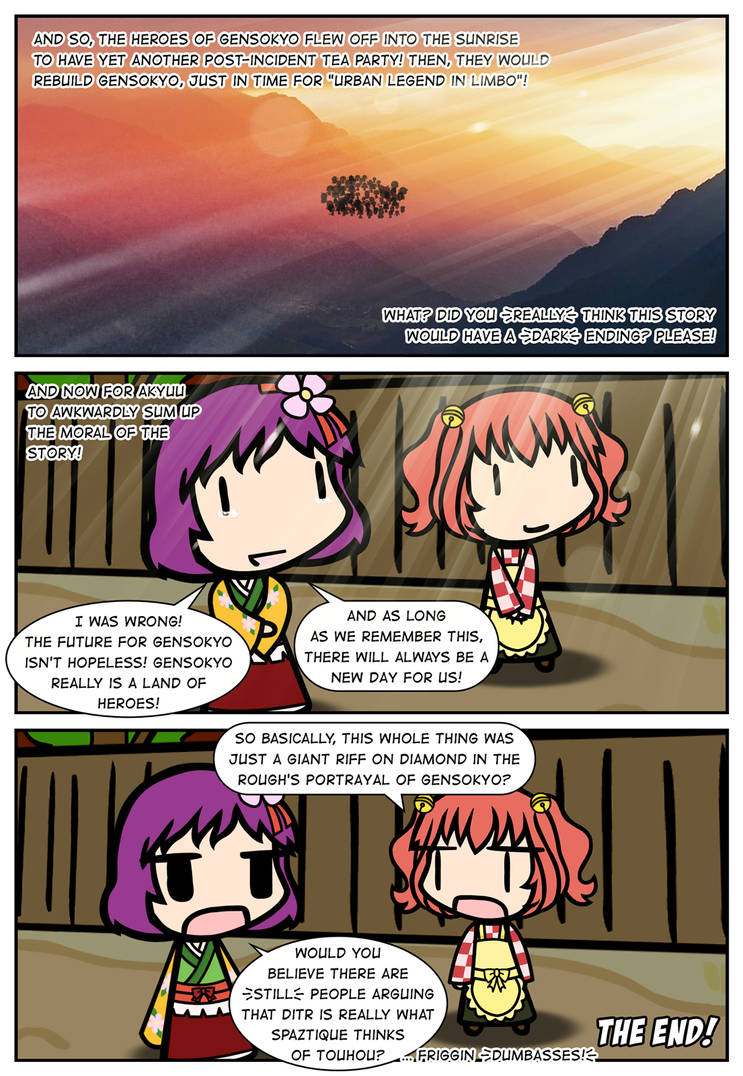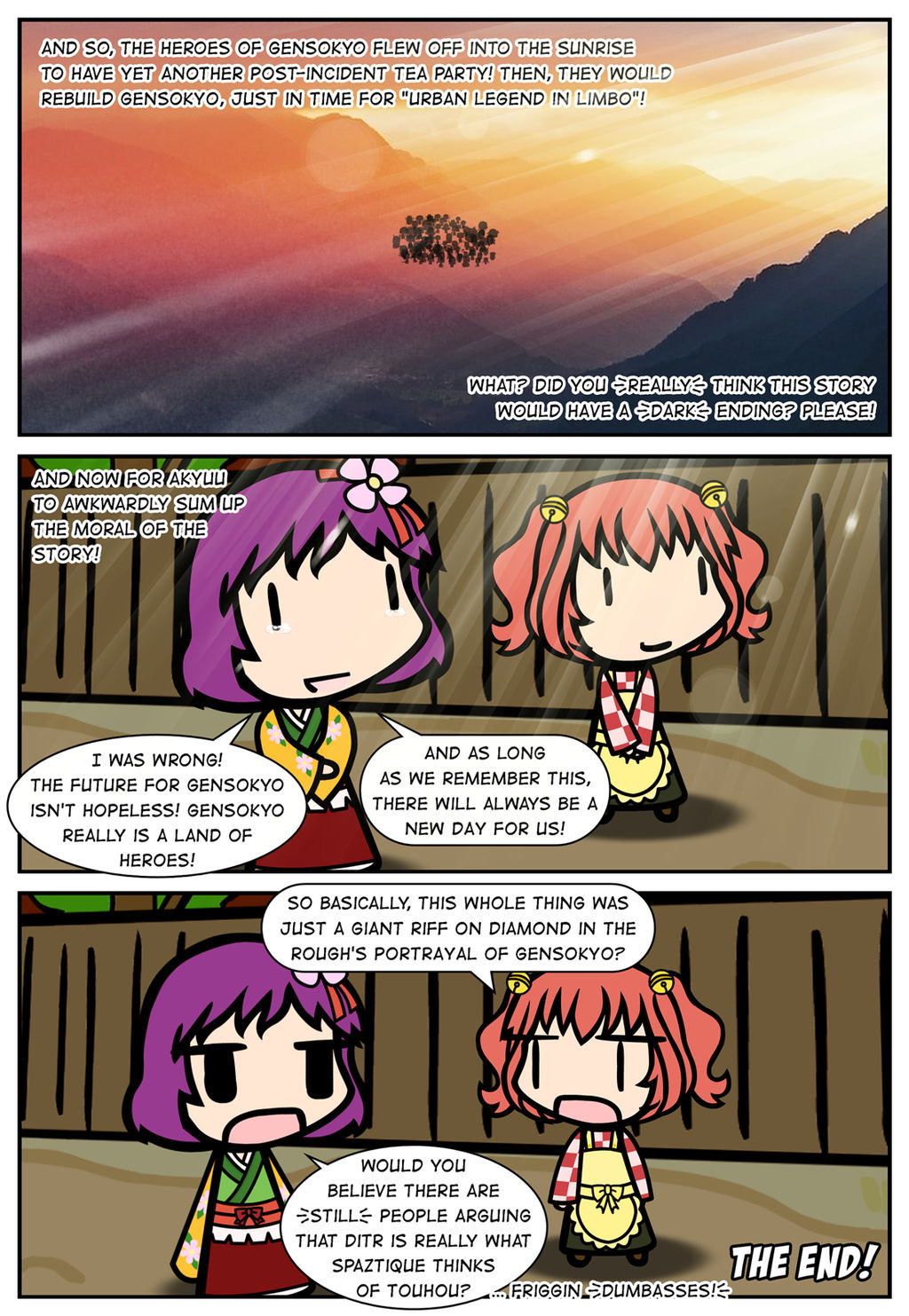 Watch
Page Trivia:
-"And as long as we remember the Gensokyo we love, there will always be a new day for us!," really is the final line of WotA, but I couldn't resist one final gag spelling out the point of all this: to utterly obliterate any notion that DitR is really what I think of Touhou. THIS is what I really think of Touhou: an action-adventure-mystery series full of kickass heroines who will go to any length to save their fellow fantasy world denizens.


It would make for a funny marvel-movie style stinger if the ending scene included Brolli wanting to join in on the unified Gensokyo and Tenshi tells him off, making him walk away sad.
Reply

Where are the arguments you speak of Spaz? I understand that you know that Touhou isn't gloomy, but I'm not sure if the arguments died out or not.
Reply

It's mostly been behind the scenes; especially among folks who previously followed DitR during/after development. It's easy for me to notice this because as the creator of DitR, people bring it up to me all the time: either directly or saying somebody else tried to convince them of what I supposedly "really" think of Touhou, but all this talk is more-or-less not as obvious to the public unless you dig.

Either way, keep an ear out, and you'll eventually find people who claim DitR is how I "really" see Touhou or that it's somehow my only "claim to fame." It's neither: it's just me taking apart self-insert fics because I just wanted to. Period.
Reply