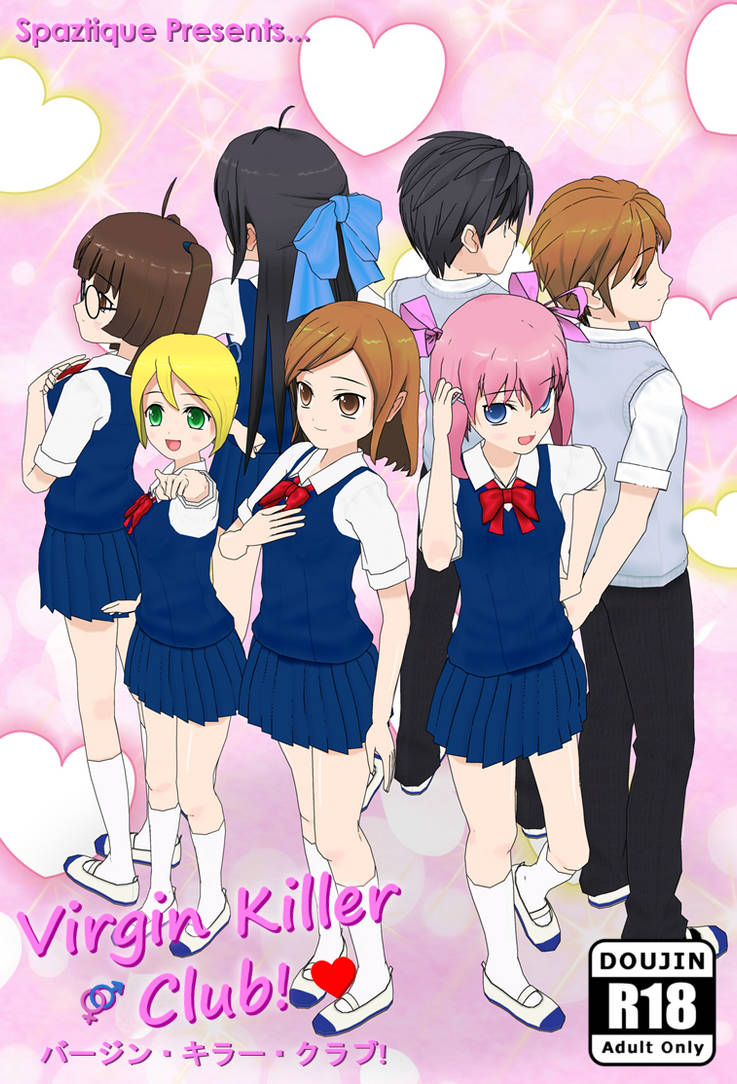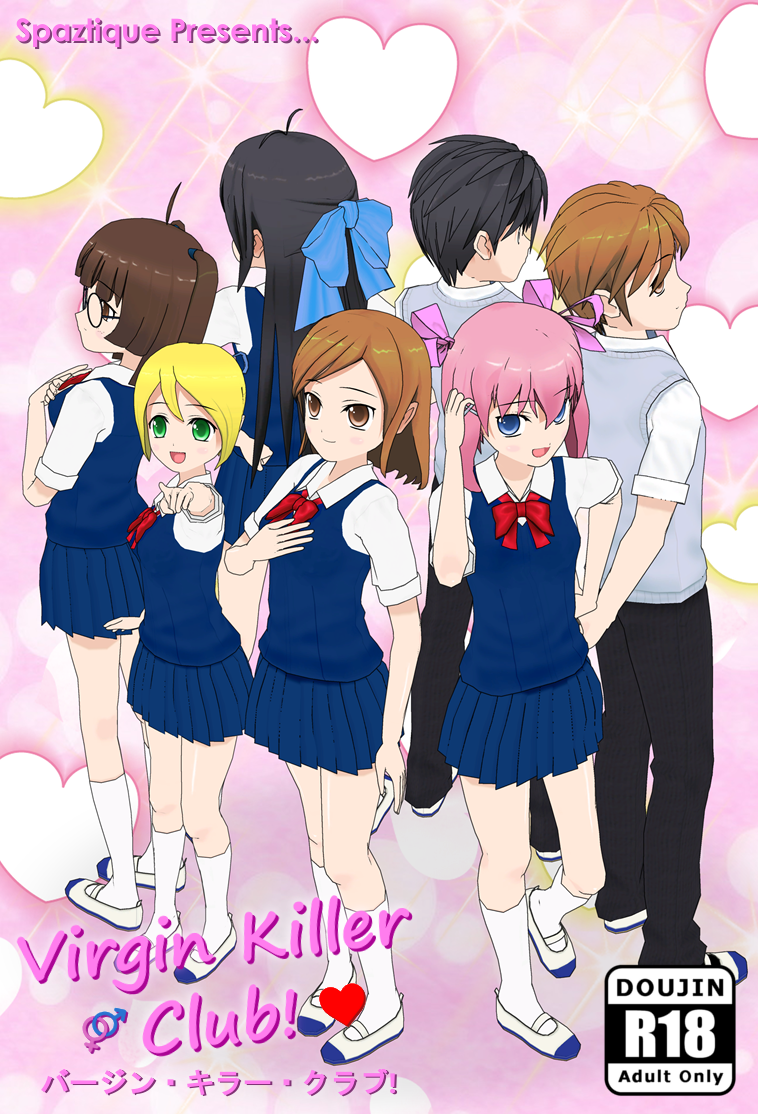 Watch
To celebrate crossing the 50k mark for my National Novel Writing Month project, here's the box art for
Virgin Killer Club!


Click here for the in-game CGs!
(No R18 ones atm.)
(And yes, I changed Manako's eye color to blue.)
Back of the box text:
"Let's learn about sex!

A hentai game by Spaztique!

It's Tomoya Itou's finally year at Fuyuki Academy, and he's still a virgin! Not only that, but none of the other girls he knows are interested: his track team buddy Shinobu is too young and planning on moving overseas, Hibiki is too shy and has given up on romance, and even the school slut Manako rejected Tomoya!

Desperate, Tomoya posts an anonymous ad in all of the senior classes, risking his life against the bully class representative Rin. But one day, somebody responds to the ad, and a fellow virgin to boot! Unfortunately, it turns out to be Akari, a girl who doesn't like him and he doesn't like back.

The two try to have sex anyway, and the two begin a journey to learn about how sex REALLY works! It's a coming-of-age story: emphasis on COMING!

* Features six different routes and a bonus seventh yaoi route! Go after the tsundere kendo star Akari, the hyperactive petite goofball Shinobu, the pervy-but-wise Manako, the shy-and-kind Hibiki, the dangerous class rep Rin, try to make up with Tomoya's uppity sister Ryoko, or give up on girls altogether and pursue Tomoya's best friend Haruomi!
* Over 30+ hours of gameplay with multiple endings, including several gag endings.
* Over 20+ H-scenes, all ranging from hilariously awkward and realistic to hot and sexy! Or, turn them off in All-Ages Mode and stick around for the romance comedy!
* Fully voiced! Audio available in English and Japanese!
* Hands-Free Mode! Not explaining this one.

WARNING: The follow contains graphic sexual content and is not to be played by anyone under the age of 18.

DISCLAIMER: All characters depicted are 18 or above. This game is not to be sold to anyone under the age of 18."