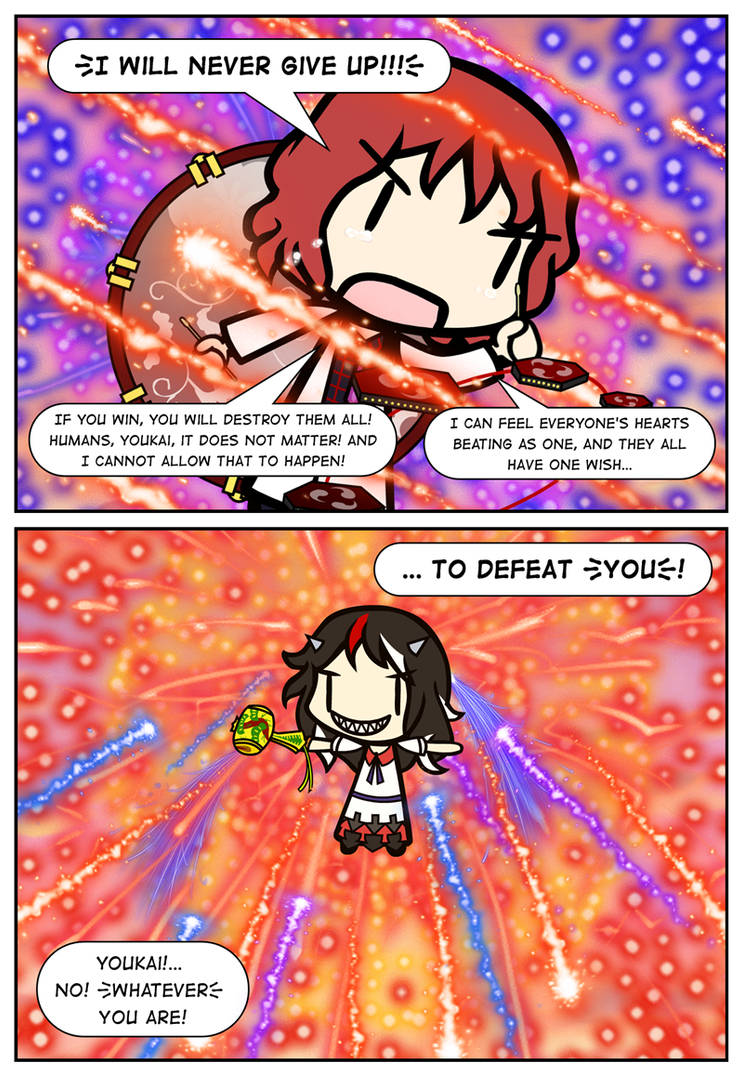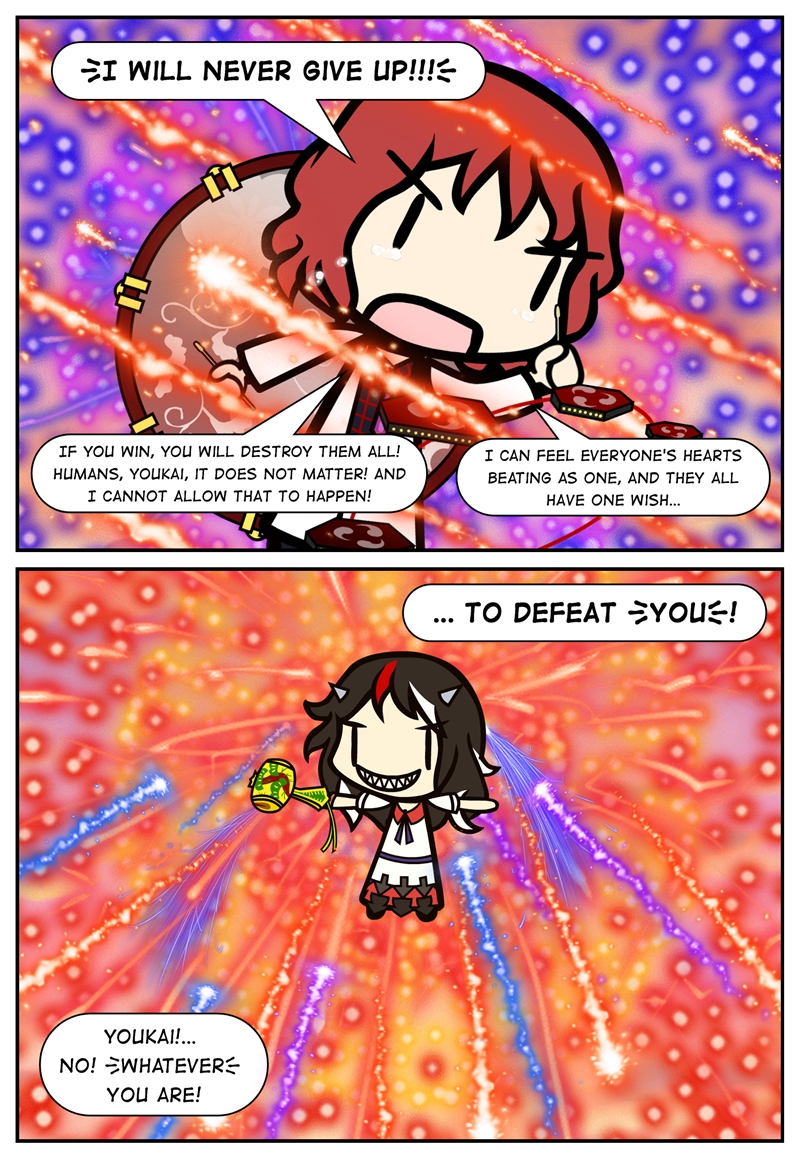 Once again, a test page for
Double Dealing Character: Wrath of the Amanojaku.
This is a page from the
Impossible Spell Card
subplot. Still working out the bugs and need to get more sprites, but this is what to expect as far as the battle scenes go. It really will be
bullet hell.
(And yes, there will be gobs and gobs of references, parodies, and homages as always.)
Context (SPOILERS!): Reimu, Marisa, and Sakuya race the clock to take the Miracle Mallet from Shinymoumaru so they can take away Seija's powers. After virtually all of Gensokyo has been wiped out by a cheating Seija (and finding out that the Miracle Mallet only works for inchlings), Gensokyo's last hope is the tsukomogami Raiko, but unlike the tsukomogami that fell for Seija's rebellion against the users, Raiko shows everyone the power of the users can actually help her go toe-to-toe with Seija.
Play this song for maximum effect.