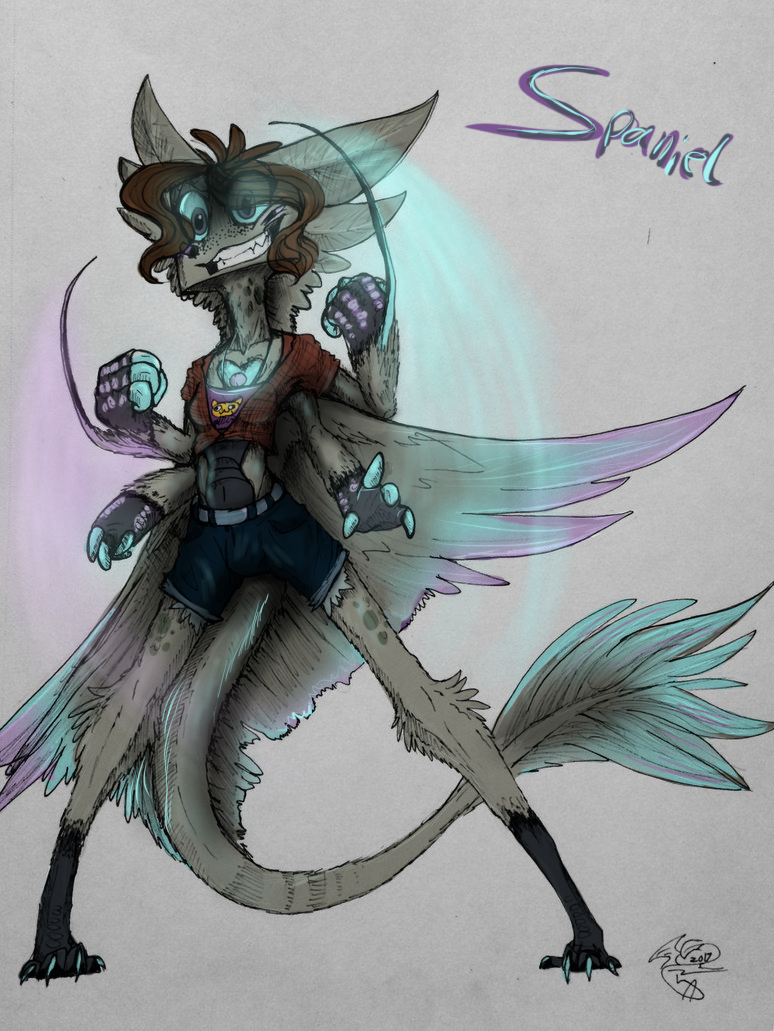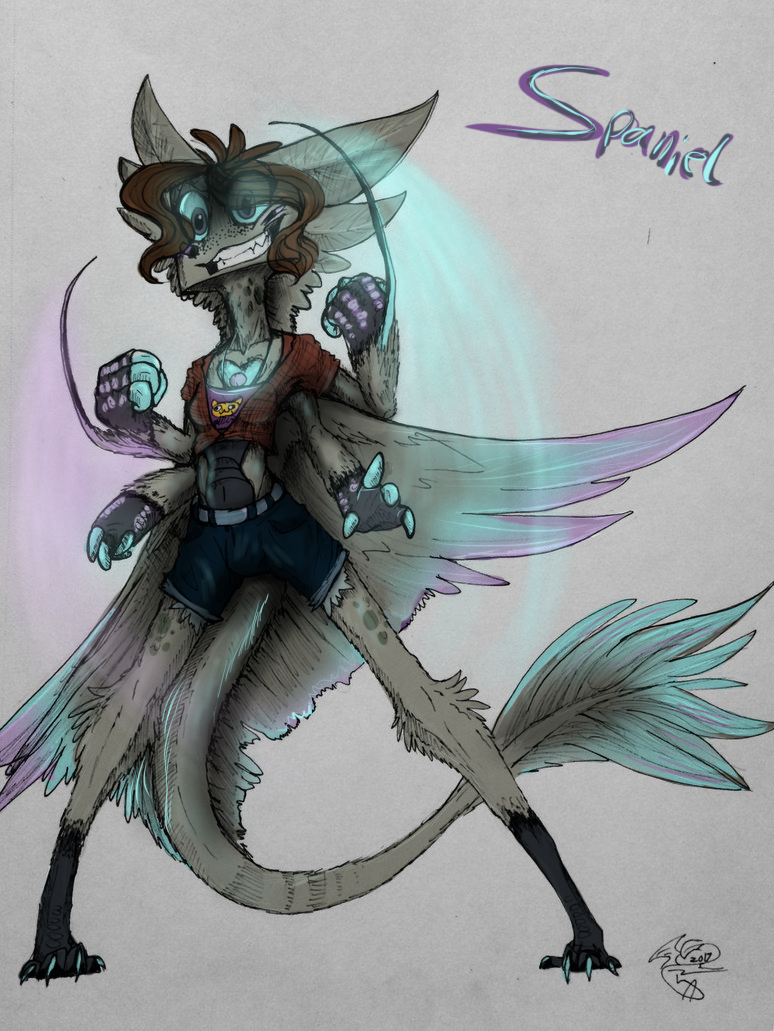 Watch
Name: Spaniel. ( Yes ik thats a really shitty name but how else are you supposed to combine Spas and Daniel's name without it sounding ridiculous :U )

Species: Enderspawn (endercreeper and featherback fusion)

Compatibility: Love, Perseverance, and Lust

Gender: male (doesn't give a fuck what it is called)

Age: NA

Height: 20 ft (6.096 meters)

Weight: roughly 628 lbs (284 kg)

Fighting style: melee (close combat)

Personality: Spaniel is very boisterous and rash, often impulsively charging head-on into situations without careful thought or planning. Spaniel's personality is clearly drawn from both Daniel's stubbornness in combat, and Spas' never ending energetic outbursts. Needless to say, Spaniel can get a bit out of hand at times and easily gets carried away in the heat of the battle. But, nonetheless, they are still a very young enderspawn and have much training to to before they are able to use their combined strengths more efficiently in battle, and to learn self control.

OTHER INFO:
-Spaniel rambles to itself a lot

-Spaniel's larger pair of eyes has excellent vision, however is extremely sensitive to bright lights or several flashing colors. This can become a huge disadvantage during battle since they can easily confuse and/or stagger them into submission.

-Spaniel's second smaller pair of eyes has terrible vision.

-Spaniel has hollow bones everywhere except in it's fists, which the bones are very thick and strong much like the outer layer of scales surrounding them, acting like gauntlets in battle.

-Though Spaniel cannot fly, the feathers on its back allow it to glide swiftly and quickly.

- Spaniel often tires quickly, usually using most of it's energy within a couple punches. Granted, however, one punch can bore through solid concrete, Spaniel makes sure it always lands a direct hit with deadly accuracy.

-A direct hit to it's pearl causes Spaniel to immediately unfuse.

-Spaniel is very soft, leaving it practically defenseless against any sort of sharp weapon.

- It has a weakness for cute things and will stop whatever it is doing to stare at said cute thing in awe for several minuets at a time.
____________________________________________________________________________________________________________________________________

(i probably forgot about stuff so you can expect me to keep updating this whenever i remember something. have a shit for now <3 )
(btw for those wondering, the inking on this picture is actually 100% traditional art. I was just too lazy to re-ink it digitally so i just slapped som digital color shit over top. I might make more art like this in the future. i liked how it came out quq )

Art and character...s? (c) me
As always, you have produced a piece of high-quality work.
I really like how Spaniel looks thin, yet highly agile; you can draw characters in motion superbly, and even when they are standing still, I can tell how they move just from your art style alone. His face perfectly suit the description of a rambunctious, energetic type, his claws extended to show he means business. The lineart is very sketchy, but this only enhances the art in my view, with parts of it being similar to the work of Quetin Blake, whose ink-and-watercolour illustrations bring across a similarly high energy to the characters he depicts. Speaking of colour, the way you use, blend and contrast it is impeccable, combining Spas and Dud in a way that seems very much blended and balanced, even going as far as to include blue highlights on some patches of fur.
Your attention to detail is also great, but on certain spots, a little too great...the crotch-bulge, at least in my opinion, isn't necessary to depict in this particular image. Having said that, perhaps the breasts could be toned down as well. The only other criticism I can offer is on the shading, which clashes with realistic faded shading (such as below the chin) and sketched lines (such as below each of the fingers) in a way which doesn't really fit at closer scrutiny. Also, this could do with a floor shadow.
But overall, I would say that the hits far outweigh the near-misses of this sketch; bravo on making the best drawing of this fusion yet!
The Artist thought this was FAIR
9 out of 10 deviants thought this was fair.
I really love the new design of Spaniel.The look of it can tell you that it is a strong,swift and agile.The purple pair of eyes seems a bit too squeezed in the face.I believe that his legs should be little bit thicker because after all they have to carry four strong arms and a big tail. The fingers on his arms seem a little odd because they are like claws which as much as I know can not bend like fingers.I love how you made him have some sort of feather wings along his back.Long spike that comes out of his arm make him not need any real weapon which i really love.Overall the look of it is amazing. P.S this is my first critique and i mostly looked on what it should look like if it was anatomical correct.
The Artist thought this was FAIR
3 out of 3 deviants thought this was fair.