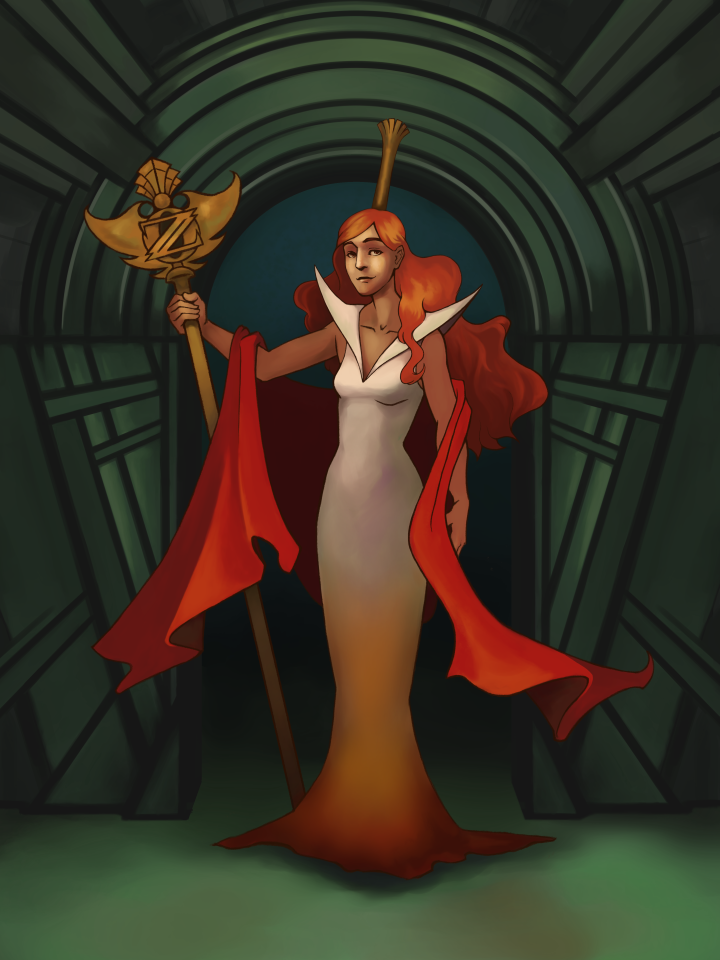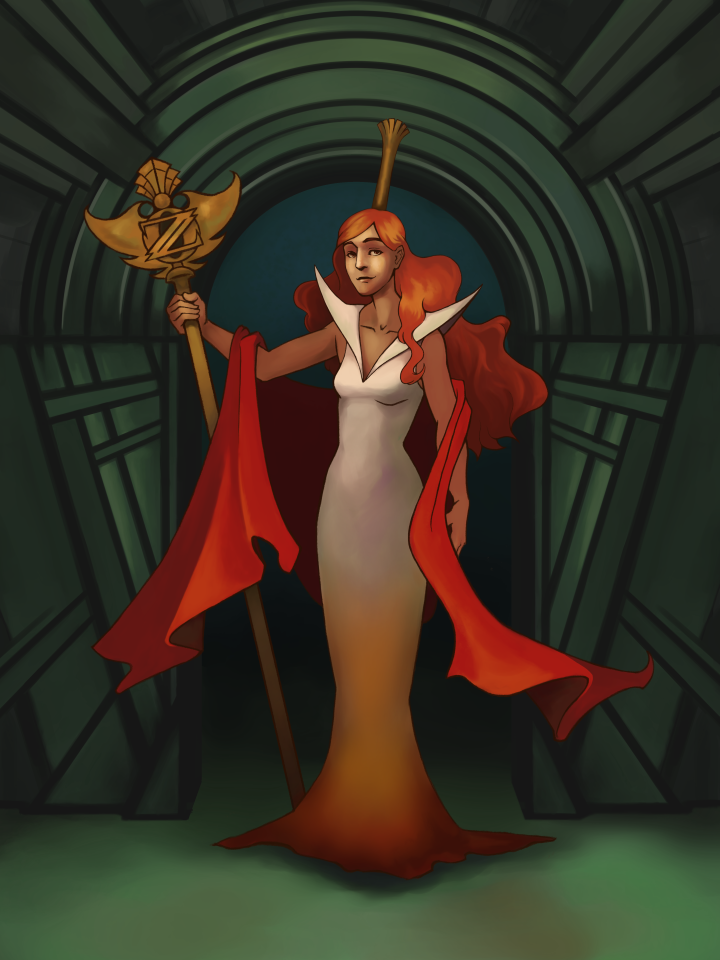 At long last, this is finally done. I started the sketches for this one sometime last winter and then my life turned insane. My grandma died in January, I quit my office job, my new nephew was born, I've been back and forth between here and Indianapolis to help out with the other nephew, I spent two weeks in California with my amazing boyfriend, destroyed my laptop and primary on-the-go art-making device with a cup of coffee, then came home and had a lovely 31st birthday, and then my uncle died the next day. Trying to get any art done amidst all of that wasn't easy.

But Glinda is done, and Dorothy is coming soon(ish). I'm going for a different style for each character and Glinda got Art Deco. Her look is based entirely on the description in the books, although there's a lot of Enrique Fernandez's version in her too. I kind of hate the way John R Niell draws her with that dumb hat.

Reply

*Screamse* OMG this is perfect!! Would it be okay if I used this design for something similar to my own Glinda for my "Secrets of Oz" Series? I like totally described Glinda as this exact persson without even knowing this was real! I was just typing up the details of her dress and attair, and then I looked up Glinda on Google and found this and nearly died!
Reply

It's always wonderful to see a true Baumian Glinda, especially one so elegant and well-drawn.
Reply

I'm sorry to hear that you've had an insane year so far. However, I hope things are doing alright now

I absolutely
love
your design for Glinda!! There are far too few book-accurate art pieces of her on deviantART- thanks, Wicked- so seeing your version was so exciting! I love how you made her design sharp (the collar and shawl) but also very lovely and elegant (her hair). I'm also really glad that you gave her dark skin!! It really makes her a unique character!
I think the Art Deco style suits her very well!!

Keep up the great work!!
And I agree about the strange hat/crown haha! How is that tiny thing supposed to balance on her head?
Reply

Thank you so much for your kind words! I put a lot of work into this one and I'm really happy to see that people like it. The dark skin was definitely intentional; there's so much in the Oz books about diversity and tolerance that it's really a shame that so many of the characters are portrayed as white. If a tin man and a living scarecrow are okay, why not different skin tones?
Reply

You're very welcome!! The Witch of the South is one of my favorite characters from the book series, and it's such a pity that she's not always represented in the way she should be.
I agree with you about the diversity and tolerance bit! Baum really made it a point of his to make sure that everyone in Oz was kind and accepting, which I love. Like you said, in a world with so much magic, why are skin tones an issue?
I'm working on my own comic adaption of the first book, and I've made it an intention of mine to give the characters all manner of skin colors- Glinda is very Persian-Indian inspired in my version, so she will have darker skin.
Reply

I saw your comic, it looks great! I look forward to seeing more of it!
Reply

Thank you!! That means a lot, coming from another Oz
connoisseur!! Do you have any plans to do more Oz characters in the future? I love your interpretations

Reply