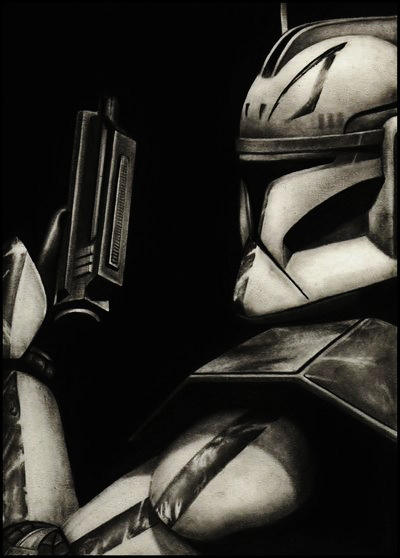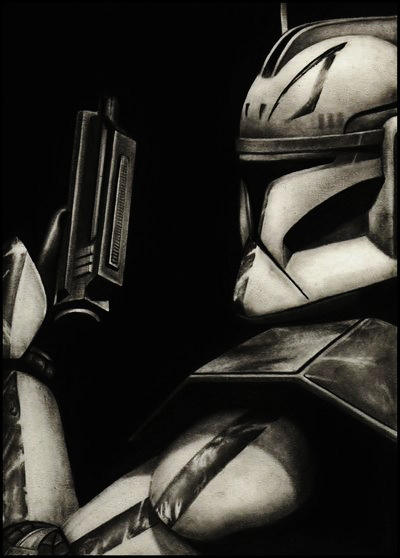 Rex distracted me for an entire day and now I'm behind on my papers. I'm sure he wouldn't approve of this blatant disrespect of academic 'duty,' but he doesn't get a say in the matter.
Those pesky
clones
deadlines!
Same materials as usual, and around 9 hours of time that I will NEVER get back

Ref image here:
[link]
Although I just realised that there are high def versions of this photo, so I might do this all over again at some point with more detail.
Rexter belongs to Lucasfilm.
Thanks for looking