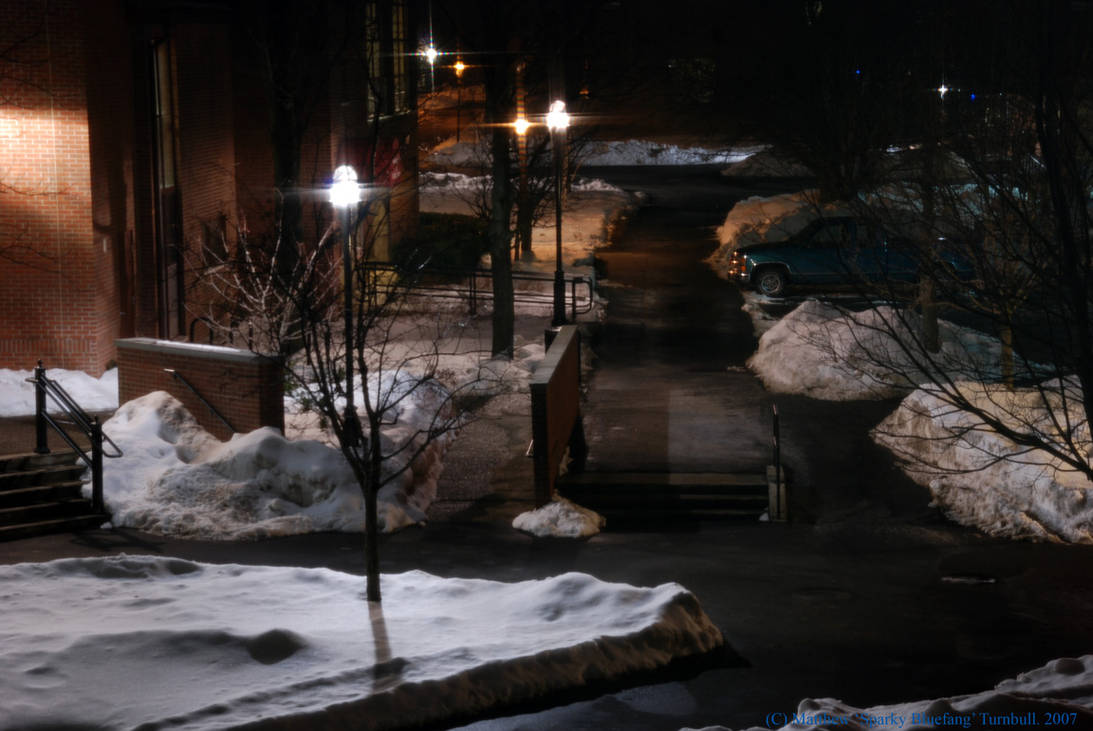 Watch
A picture of what I see out of my dorm room window. The building on the left is the 'Commons' dining hall.

This was about the time we had out first snow. The campus almost completely shut down because they were completely unprepared for it.

Campus is pretty nice looking at night, though it's kind of creepy to be out walking around by your self.