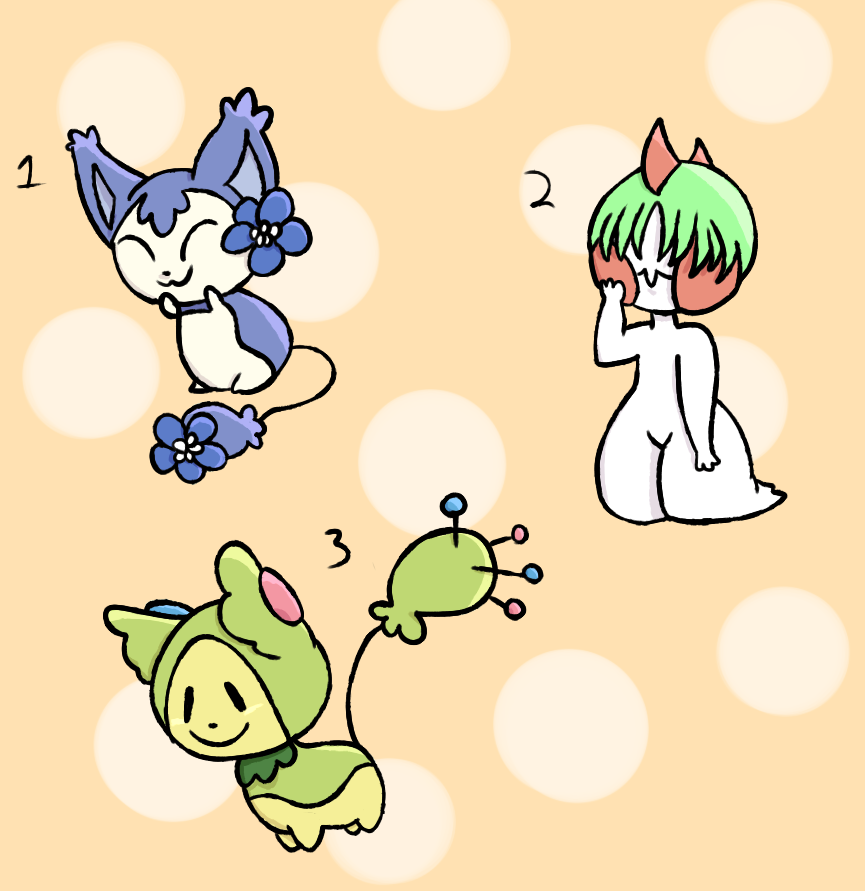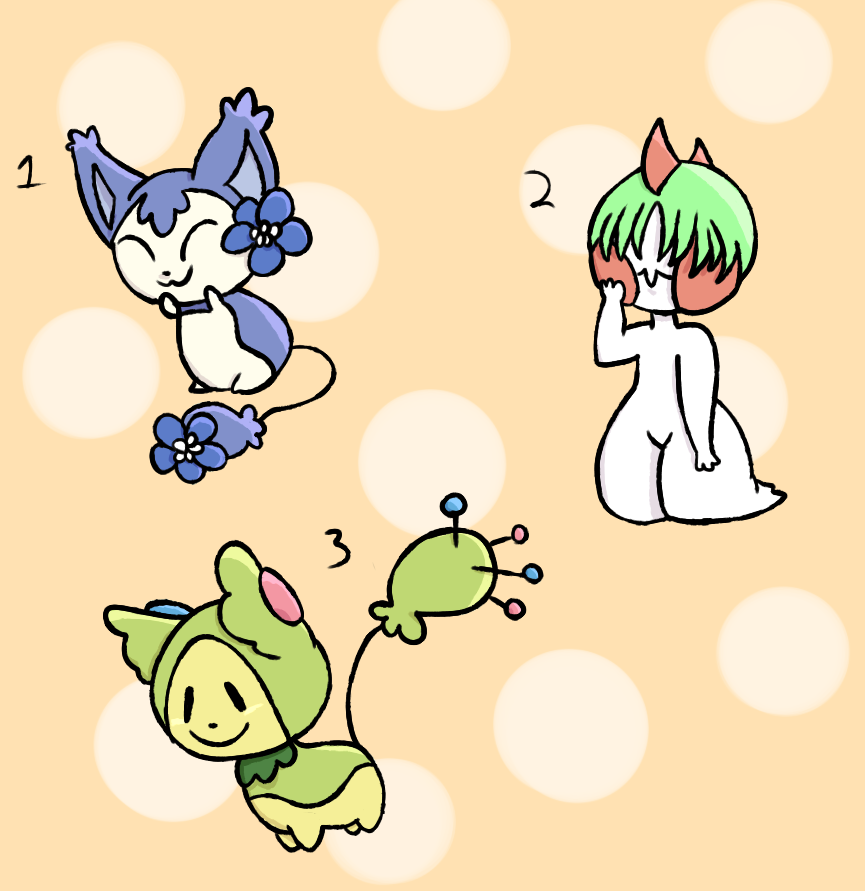 Only for

members
These are open to offers in points and PKMNation items unless otherwise stated!
If you do not specify a gender when you ask for a pokemon then I'll assign one to it~
I will open them up for level/move offers after they've been open for a bit~
Open
Hold
Closed
Clutch
Approval
Base Attack : 6
Clutch ID :
18577
Turnpike
,
Andreia
2 Males
Starts with 6 levels
1
- Skitty - Fusion (Poison/Grass)/Shiny
Likes to hide in flower bushes with its tail sticking out, pretending to be part of the bush.
2

- Ralts - Fusion (Poison/Grass)
Sometimes coughs up grass. Hard to clean up off a carpet.
3
- Budew/Skitty - Cross
Chases its own tail very, very often.

sometimes coughs up grass...
Reply

Oh gosh I love 3.... do you do holds? I'm a bit strapped for points atm but will be getting some in the near future, hopefully!
Reply

Reply

Ohhhh I love 1, would you take 100p for her?
Reply

Ahhh gosh would you be willing to ping me when you start accepting levels if 1 is still available please cause I love them but I have no points and only a DNA stone haha >v<
Reply

Sure~
//If you check back in a week i'll probs be open for it too, I often forget to update these to say levels are cool lmao
Reply